Gardening Trends 2018 – 34 Experts Share Their Opinions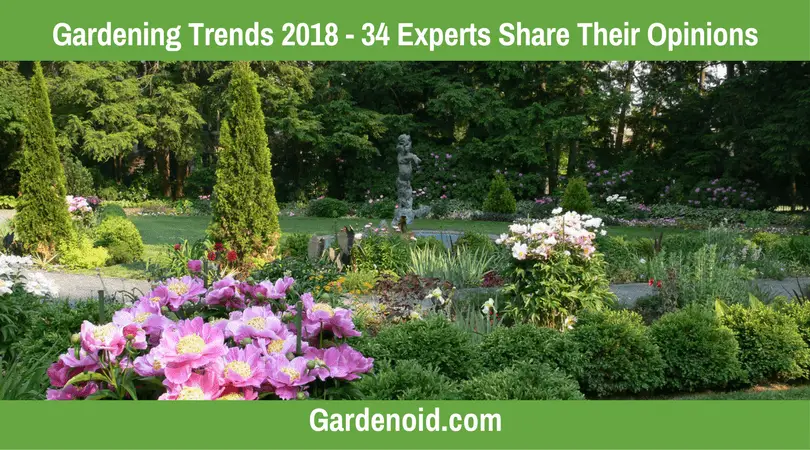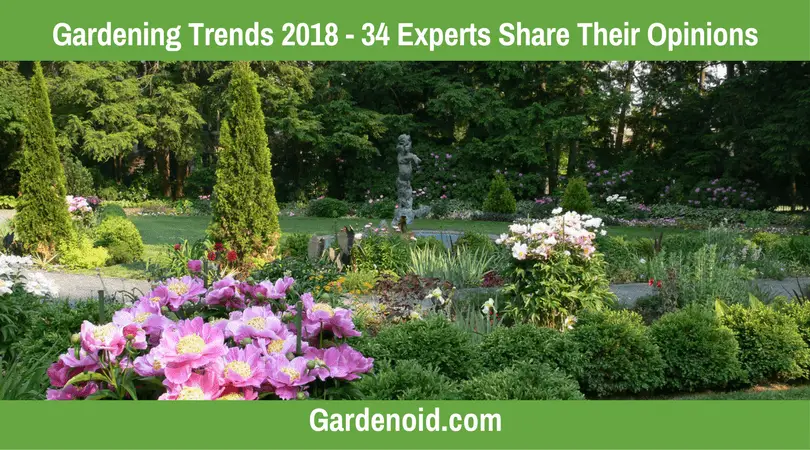 Every year, people feel the need of a change. They change their clothes, their gadgets, even redecorate their homes. It's only normal to want to get a new look for your garden. Before finding out the gardening trends 2018 let's see what we loved in the last couple of years.
Gardens in 2016 had a lot of veggies being grown in people's gardens along with houseplants for designing. Subtle color ranges were also the theme of the year.
In 2017, however, you would notice people's gardens were full of bold and bright colors, packed with a lot of naturalism. Although it is not applicable to each and every garden since a lot of people have different tastes, it's safe to say that a majority of the gardens did follow a certain trend during a particular year.
2018 will be no exception to the constantly changing trends. That's why we decided to make an expert roundup and reach out to 34 gardening experts to find out their opinions. We asked them two questions:
1. What are your top 3 predictions for gardening trends in 2018?
2. What are your top 3 must-have tools for making your garden look stylish according to the gardening trends of 2018?
In the first part of the post, you will find the top gardening trends 2018 and in the second part the tools that you need to use to follow the trends.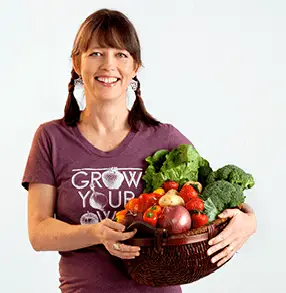 1. Mix in flowers
Bland, utilitarian vegetable gardens are a thing of the past. Today's gardeners are ripping up their resource-hogging lawns and replacing them with attractive and productive vegetable gardens. And these vegetable gardens aren't shoved in the back corner of the yard, they're becoming a focal point of the landscape. To help elevate your vegetable garden from useful to beautiful make sure you're mixing colorful flowers in with your vegetables. My favorites include zinnias, rudbeckias, globe amaranths, and verbena bonariensis.
2. Grow unique colors
Why grow plain old boring green beans when you can grow yellow, purple, and Dragon Tongue beans? This season, expand beyond the everyday vegetable colors and search out unique and interesting varieties like purple cauliflower, white beets, and yellow carrots. Some varieties that have been making an appearance in my garden lately are white Avalanche beets, Purple tomatillos, and black Nero Tondo radishes.
3. Add height
Varying heights in the garden make the whole picture more interesting to look at and draws the viewers eye in and around the garden. The vegetable garden is the perfect place to add trellises, obelisks, and arbors. Many vegetable plants thrive when grown vertically, and the extra height will add some interest to your garden. I have several inexpensive and easy to build livestock trellises scattered around my garden where I grow tall and vining plants like pole beans, winter squash, cherry tomatoes, sweet peas, and flowers.
Also Read: 21 Ideas to build your own Tower Garden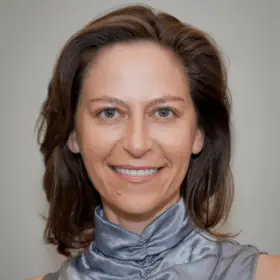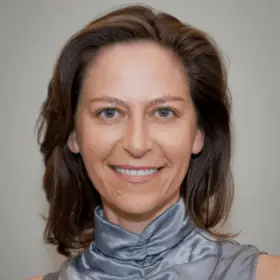 Whether your style is simple and modern, bold and ornate, or tends toward the classic, you'll need:
1. Native Plants
Wherever you are, your native plants will thrive without assistance from toxic chemicals. In LA, using only natives limits us to around 6000 plants lush, leafy plants – the hardest part is selecting from the plants that suit your style!
2. Smart Irrigation
Sub-surface drip irrigation on weather controllers delivers water where it is needed – to the roots of plants. It prevents overwatering, which creates the majority of issues we see in both owner and landscaper maintained properties. It also means you stop spraying your neighbors, tripping over sprinkler heads, and have a fantastic new tech to play with and show off!
3. Permeable Space
It may seem obvious but to have a gardening trend, you need plantable space. That has become rare in many of our cities. We predict a shift to more and more plantable space, sparked in part by our increased understanding the health benefits of nature and the resilience of our cities.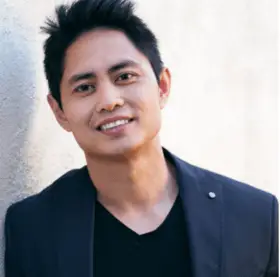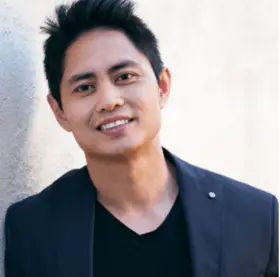 Most people say that they're not interested in current trends or fashions, but the truth is most gardeners want to keep up with those new products or plant variants that are set to dominate the market. In my opinion, these are the new tools and products that will rise during 2018:
1. Mini food gardening/micro-farming
This is the perfect fit for those gardeners with little to no outdoor space that still feels that growing ambition. With the new micro-farming tool, you'll be able to start seeds or grow food indoors – all powered by LED lights that mimic daylight. These are called 'grow lights' and there are only a few available in the market right now; however, plenty of options are expected to be released by 2018.
2. Garden screens
Think of patterned wood composite garden screens as a stylish alternative for your garden next year. They are low maintenance and hardwearing, but above else, they're 'Instagrammable.'
3. Container gardening
We've already seen this trend over the last few years; however, it's likely that it will continue to flourish into 2018. The best thing about container gardening is that you can make your own height and texture to ultimately create a unique visual narrative for your garden.
Also Read: Growing Annual Flowers in Containers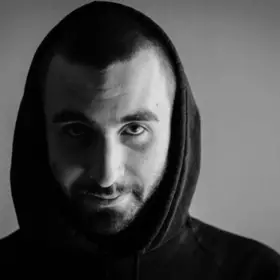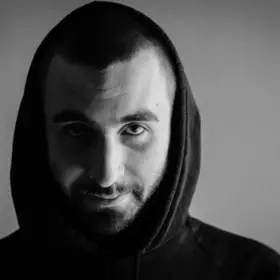 Think of implementing drought-resistant plants. What better for your garden than plants that can thrive while exposed to long periods of drought.
1. Echinocactus grusonii
We see an uprising trend in the usage of plants like the "Echinocactus grusonii". Also known as the golden barrel cactus, it grows bright green stems bear 20 to 40 sharply angled ribs. The yellow areoles make the goldenish spines simply gorgeous. Bear in mind that bright yellow flowers bloom best in the summer.
2. Cape Blanco
Another trendy species is the "Cape Blanco". It has bluish-green leaves that are simply beautiful. It's best used as a ground cover and some even look "out of this world".
3. Violets Lavandula multifida
The third plant I would suggest are the violets Lavandula multifida. The plant is an attractive Mediterranean shrub that blooms starting early spring all the way to late fall. Some of the many other popular species you should check are the "Sedum spurium", "Sempervivum" and "Agastache rugosa".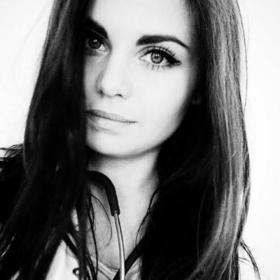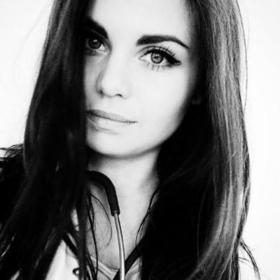 1. Home Grown Herbs
Growing your own herbs at home is more popular than ever. There are a couple of reasons for this: it is quite cost-effective; homegrown herbs taste better; you know that they are naturally grown. Growing from seeds is the most economical approach. Just keep in mind that seeds can be picky when it comes to germination. On the other hand, transplants save you time as you will be ready to harvest your produce much earlier, and the latter will also be easier to grow. However, since both plant growing methods are still way cheaper than buying herbs from the supermarket, I would suggest going with transplants if this is your first try!
2. Bee-friendly gardens
With the recent decrease in numbers of the bee population, many gardeners shift focus at bee-friendly gardens.
Herbs – Lavender, Thyme, Borage, Monarda (Bee Balm)
Garden Flowers and Shrubs
Butterfly bush – can be a great addition to your garden. You can grow it under light shade or in full sun. Its slender pink cones of flowers are attractive for the bees in spring and summer. It's said that the blooms of the Butterfly bush have the best fragrance of all, smelling like a Chanel perfume
Honeysuckle – can be found creeping along the hedgerows of houses. Its strong sweet fragrance can be smelled from afar. The vine's intoxicating aroma attracts bees and offers plenty of pollen and nectar. It's truly a great beekeeping plant.
Peonies – are a great choice for bee-friendly plants for your garden. They bloom in late spring and make your yard look posh and lavish. Bees love the enchanting blooms of the peony and fly from one blossom to another.
Sweet Williams – together with Pinks and Carnations are old-time cottage garden favorites.
Bees – are attracted to their pink or white petals and we like them for their perfume.
Bluebells – provide an early food supply. This flower blooms in early spring and offers the hungry bees pollen and nectar to feed on. It's charming with its small bluebells gently leaning towards the ground. Almost like it welcomes spring
3. Meditation Gardens
Meditation gardens are rapidly growing in popularity. The idea is that you create a tranquilizing garden space according to your idea of a restful place.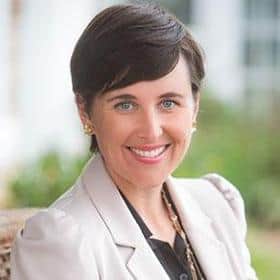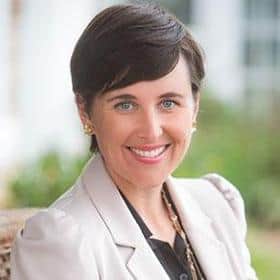 1. Grow Your Own Protein
Consumers are changing the way they eat – they are known as flexitarians. Less consumers are eating meat and more are going for the meatless proteins. This trend is all over social media as meatless Mondays becoming more popular. Encouraging gardeners to plant their own proteins will result in an increase in the millennial population growth.
2. Breathing Room
Mental wellness is a trending topic within all demographics right now. Using plants as a catalyst to getting healthy mentally and physically is a huge benefit – to both the gardening industry and the gardener. Showcasing the idea that a breathing room is an easy way to clean the air in your house and relax the mind will resonate with all generations.
3. Imperfect Gardening
Appreciating the natural aspects of gardening and the ability to age beautifully is the best way to reduce the intimidation that gardening can bring. This trend is based on the ancient Japanese practice, Wabi-Sabi, where people can relax and go back to the simplicity of nature.
Also Read: Does Aspirin Helps Plants Grow?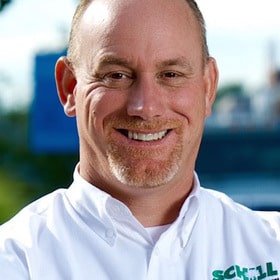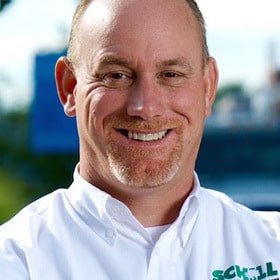 Our predictions for the top Gardening Trends 2018 are:
1. Community Gardens
In a world where most people know less and less about their neighbors and coworkers, community gardens are a great way to bring people together. They're also great additions to the workplace to promote healthy living, stress relief, and a sense of comradery among peers. Community gardens can also provide a great philanthropic opportunity for your group if you decide to grow food, as the yield can be donated to local charities like food banks.
2. Outdoor Workspaces
Bringing the indoors out is a big trend we see coming in 2018. Escape the cubicle! Studies show that engagement with nature boosts productivity and can help alleviate stress and improve your health. Creating an outdoor workspace can be as simple as installing plants that provide plenty of shade, or as complex as installing power outlets and expanding wifi access.
3. Edible Gardens
Some people just want a landscape that does more than look pretty. Others are looking for a way to make a step toward self-sustainable, environment-friendly living (studies show that home gardens use less water to produce the same amount of crop than their large-scale agricultural counterparts). Either way, edible landscapes are a fun and attractive way to get the most out of your property all year round.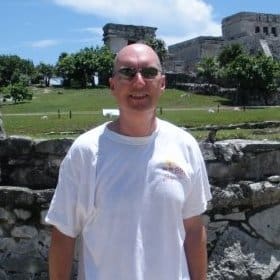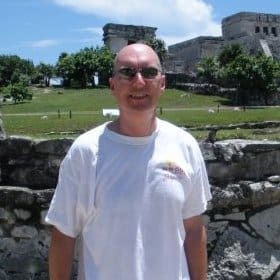 1. Container Growing Isn't Just for Flowers Anymore
The popularity of growing in containers will continue. Flowering plants will still be a primary focus of containers, with eye-popping favorites such as compact roses, lavender, Echinacea, and salvias leading the way. But the biggest news in container plantings is edibles. Plant breeders are introducing compact varieties of vegetable plants that are bred to stay smaller and thrive in containers. These include Tomato Patio Choice Yellow Hybrid, a cherry tomato variety from Park Seed that stays small enough to be a great choice for containers and other smaller spaces.
2. Butterfly Gardens
Gardens designed with butterflies in mind are hot. This means planting perennials that produce flowers that are known butterfly magnets. It also means including plants that support butterflies in their larval (caterpillar) stage. That's why milkweeds (Asclepias) are more popular than ever. (American Meadows.com sells many varieties of these than other butterfly-friendly plants.
3. Natural Plant Palettes
America doesn't just have one gardening style, because the plants that thrive in Phoenix are completely different from those that thrive in Philadelphia. More homeowners and gardeners are embracing the look of "native landscaping," which fits the local growing conditions, needs less water, and results in healthier plants that need less care.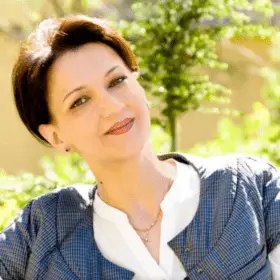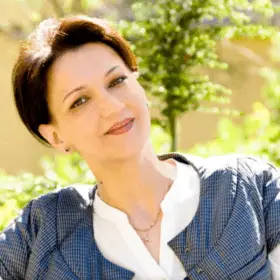 The biggest gardening trends that we can expect this 2018 are (1) houseplants as part of interior design and (2) growing your own food through hydroponics gardening. I think these two trends will make a big impact next year, simply because they can be done even with a lack of space.
1. Houseplants as part of the interior design
People know that plants have that purifying effect that helps relieve stress. Yet, people have this idea that you must have an outdoor garden to grow these plants. Fortunately, a lot of interior decorators are now adopting the idea of putting houseplants as one way to decorate a room. People seeing plants as a trend in interior designing is actually letting them get used to the idea of growing plants indoors, which actually has a dual purpose — to enhance the home's aesthetics and to help clean the air in the house.
Having bonsai in offices or a few potted plants are also becoming a trend. Also, a lot of houseplants articles were being published online, encouraging people to have their mini garden indoor.
2. Growing your own food through hydroponics
Hydroponics has always been someone's interest, but this 2018, I think it will become everybody's interest. There are a lot of research that centers on hydroponics and new and cheap inventions are made to make this gardening method a piece of cake. Also, even kids can easily set up their own hydroponics garden. Lastly, people have now become conscious eaters and prefer to grow their own food at home. So yes, I think hydroponics will become big and that basically anyone can try it.
Also Read: 55 Eye Catching Air Plant Display Ideas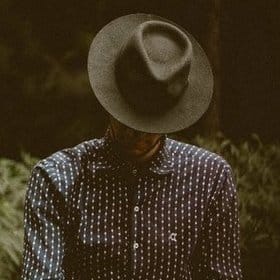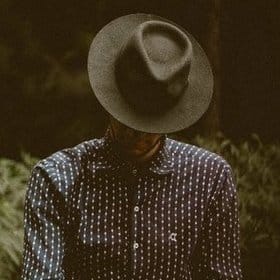 As someone who is in the mud daily, I can say that people are getting more and more interested in keeping their gardens clean and neat.
For the past 20 years, I can say that people are very different. What one likes, doesn't mean that another does too. Because of that, it's hard to pinpoint what people would like more. What I think would be getting more interest in 2018 are the following things:
1. Minimalism
For years now we are seeing a trend of minimalism around our homes, possessions, and in 2018 I believe in our gardens. People seem to love the low maintenance needed with minimal gardens. Having to take care only of your lawn and a couple of flowers is much better than spending tens of hours a week to maintain a garden. And it still looks as good.
2. Gardening vegetables and fruits
Quite the contrary, yes, but more people are starting their vegetable gardens. They are a great way to get healthy food and maintain a good diet. In the next couple of years, we will see a shift towards vegetable and fruit gardens.
3. Trees in the backyard
Homeowners, who are looking forward to selling their house one day are looking for ways to grow trees on their property. The reason is that trees provide a sort of protection of your personal space, and houses increase in value when they have beautiful and big trees. Homeowners are beginning to buy big trees that they can plant in their backyard. Risky, I know, but I can see this becoming a trend in 2018.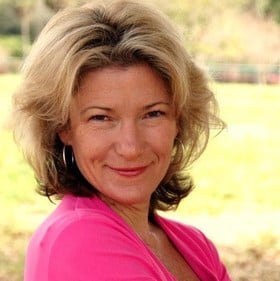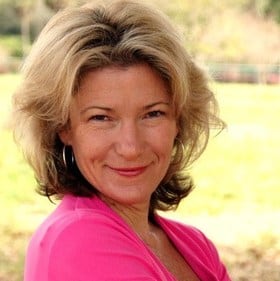 1. Food forests
A food forest is a diverse planting of edible plants that mimic ecosystems and patterns found in nature. In other words, they are self-sustaining garden environments that continually produce food–important for those seeking low maintenance sources of edible landscaping.
The Florida Gulf Coast University in Ft. Myers in Florida has a food forest, and many community-centric areas are considering the addition of food forests, Orlando, Florida included.
2. Community gardening
Urban areas without healthy sources of food are commonly referred to as food deserts. People are realizing a great way to combat this problem and bring fresh food to lower income communities is to utilize vacant lots by planting fruits and vegetables. It gives the community a place to gather, and harvest fresh, wholesome produce.
3. Bio-density garden projects
Basically, reducing the amount of water you need to grow plants is key to conserving our precious resources. By interplanting cover crops that have micronutrient-rich roots is one way to garden with less water. The book, Eat Less Water is a great resource for this subject.


Top 3 gardening trends in 2018:
Every year brings something new to the floral and gardening world. In 2018, I feel that the below three trends will stand apart:
1. Climate Minded Gardening
With hurricanes and droughts hitting many parts of the world, climate change is a serious issue and it affects gardening. In 2018, I feel that flower varieties which have a propensity to save water will be more in the forefront. Also drought tolerant and storm tolerant plants will be in vogue.
2. Flora-tourism
For the Snapchat and Instagram generation, as a respite from their digital world, flora tourism will be on the uptrend. Nature and flowers make great backdrops for Instagram and Snapchat photos. Flora tourism will also encourage farms and resorts across the world to increase the space they allocate for gardens.
3. Balcony Grown Edible Gardening
With many urban apartment dwellers taking up gardening and with the boost from the no-waste food movement, edible gardening in houses and apartments will be on the rise. It is an amazing feeling to cook food that you have grown and this trend is increasing year on year. This first started out as a strong trend by millennials in 2014 and is still going strong and should be stronger in 2018.
Also Read: How to Grow Cardamom from Seeds
Christy Wilhelmi – Gardenerd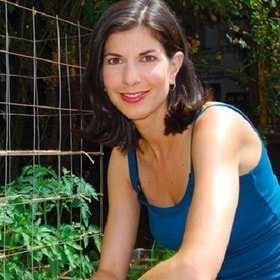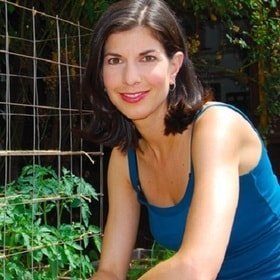 1. Regenerative Agriculture
Whether on a farm or in a tiny plot at home, people are getting wise to the importance of healthy soil and how impoverished soils wreak havoc on the environment and our health. Gardeners will spend more time learning about regenerative gardening practices like no-till, carbon sequestration (through growing cover crops), and stewarding the Soil Food Web in our soils.
2. Drought Tolerant
Even More – with record temperatures, fires in Los Angeles, and the lack of rain, people are going to take steps to further reduce the need for water in landscaping in 2018. They will employ California native plants, install bioswales to capture water on site for later use, and reduce (or eliminate) lawns will once again.
3. Growing Food that is Expensive in Stores
Gardeners want the best bang for their buck, so as food prices rise, people will take on the challenge of growing what they love to eat at home. We get a lot of requests to help people grow asparagus, avocados, or goji berries.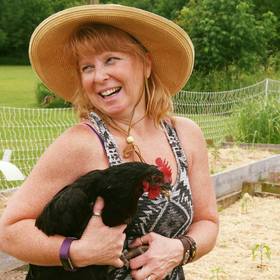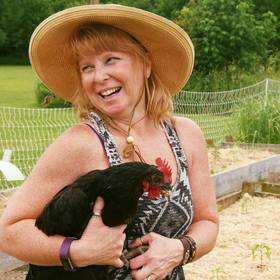 When thinking of gardening trends for 2018 my top three picks are naturally going to reflect how diet focus has been changing the past few years. I am seeing a new trend of plant-based diets and a longing to be more self-sufficient. I am so excited about this! Learning to grow where you live, no matter where you live is not only possible but happening everywhere even as we speak.
1. Raised Garden Beds
The older I get the more I love my raised garden beds or garden boxes. Not only are they easy on the back, but the control you have over your soil quality makes up for the setup labor.
Raised beds can be made out of just about anything. Cinder blocks, wood, brick, anything you can find that is sturdy enough to stand up to the pressure of the soil. A good size I have found is 4 foot wide by 8 foot long. This is big enough to hold quite a few plants yet small enough that you can reach all areas with little effort.
If you live in a wet area like we do, raised beds give good drainage even in heavy rains. This really helps prevent most diseases associated with overly wet spring seasons. If you are looking to garden and your yard is a bit small a raised bed is exactly what you may be looking for.
2. Container Gardening
With so many city folks embracing a plant-based diet, patio gardens have been on the rise the last few years. I just love seeing a veggie garden in the middle of a city on a rooftop terrace.
People are growing tomatoes, peppers, even watermelon. Crazy, right?! If you have a sunny area you can grow just about anything and there is no limit to the containers you can use. Pots, buckets, jugs, pails, cinder blocks, bowls…if it will hold soil it will grow a plant.
Getting creative with your containers will help you to grow more in a small space. Stack them, layer them, even hang them. Use your imagination, there are no rules in gardening!
3. Lasagna Gardening
This oldie but goodie tip that is seeing a big resurgence for 2018. Finding ways to keep things organic and natural doesn't have to be difficult. If you have healthy rich soil you will have a better chance at healthy plants. And the best part is, all the supplies you need you may have already.
By layering matter in a lasagna type pattern, you will add precious nutrients to your soil where your plants will thrive. A quick overview if you are going to treat your garden like a compost bin layering additions as you go. In the fall, start with corrugated cardboard or newspaper then begin layering on top of that.
This will also kill the weeds eliminating another strenuous task. Once you have the paper down you can simply go to town. Grass clippings, leaves, pine needles, peat moss, manure, straw, coffee grounds, even veggie scraps all are perfect additions to your garden.
The rule to follow is layering brown matter (leaves/pine/peat/newspaper) with green (veggie scraps/grass clippings). Let it sit and reap the rewards literally come harvest time.
When finding new trends in gardening sometimes looking to the past is where the best ideas come about. Tips from our ancestors can be diamonds in the rough and with a little tweaking can turn our summer hobbies into a source of delicious and bountiful foods. Happy gardening friends!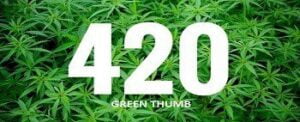 1. The introduction to LED lighting for indoor gardeners
LED's have grown leaps and bounds as the newest addition to gardening. For one, they consume a fraction of the energy that "old fashioned" lightning provides for any gardens, no matter what you are growing. Second, they typically provide full spectrum wavelengths that offer both Veg and Bloom cycles in plant growth.
2. Creating gardens that are symbiotic
People need to learn how plants can help each other through the process of full growth. Incorporating "helper" plants into the mix to ensure, full beautiful gardens that work together in a specific environment.
3. Growing your own proteins for your garden
The "Flexitarian" trend promotes growing plant-based proteins in order for people to eat fewer animal proteins. From lentils to chickpeas, the category of protein-based plants seems to have a growing plot in gardeners grow boxes.
Gardening is huge in Colorado, especially with indoor gardening branching out into the cannabis industry. Legal in Colorado, no matter what your viewpoint is. This is a huge trend in homegrown gardens in our state.
Also Read: 21 Ways to use Coffee Grounds in the Garden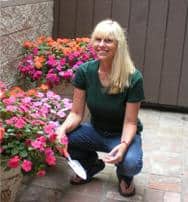 Here are our top 3 gardening trends 2018:
1. Gardening For Bees
With the decline in the Bee population, we feel there are going to be more people interested in planting and growing bee-friendly flowers. Many breeders have come up with new color combinations of foliage and flowers that attract bees. Believe it or not, bees have strong color preferences and they are especially attracted to blue, purple, violet, white, and yellow flowers.
There are also many new seed mixes that offer several varieties of flowers mixed together that attract bees. There is an industry organization focused on educating the public on the importance of bees and promoting healthy habitats, GrowWise.org.
2. Edible Flowers
Using flowers for cooking purposes dates back to ancient Rome and was popular in Chinese and Indian Cuisine. Edible flowers were very popular in England during the Victorian era and during the 1960's and 1970's many magazines ran articles about and published recipes that contained edible flowers as an ingredient.
After falling out of favor for many years cooking with edible flowers is making a comeback as chefs are finding that the right edible flower can really enhance the flavor and appearance of a meal.
Growing edible flowers of your own can be very easy and cost-effective. Here are some edible flowers which are easy to grow: Nasturtium, Bee Balm, Pansies and Squash Blossoms.
3. Small Space Gardening
As the number of people looking to grow their own food increases, growers are seeking to solve the problem of limited spaces by developing edible plants that can be grown in containers. We have seen breeders develop smaller sized tomatoes and for 2018 there is the Mini Love Watermelon. There has also been the introduction of plant combinations that can be grown together in one container. There were combinations of tomatoes being grown together, such as cherry tomatoes being planted with larger tomato varieties. This provides you with a slicing tomato as well as a small-fruited type.
We also have seen mixes of lettuces and herbs being grown together. Breeders have been testing the compatibility of edibles and flowers in combinations. Ball Seed has a line called Plug & Play; one of which is Foodie Blues which has Basil, Eggplant, and Petunias growing together in a container.

1. The growth of the Small Backyard Garden
The popularity of backyard gardening has spiked over the last few years with urban gardeners and those gardening with limited backyard space sprouting up everywhere. Having limited space isn't stopping potential gardeners with the ambition to grow their own food and flowers. You'll see more square foot gardens, creative raised beds, and the use of normally unused space in the coming year.
2. Focus on Health Brought to Home Gardens
The growing emphasis on personal health is showing up in gardens across the world. Those invested in their physical and mental health are bringing elements like meditation areas, air purifying plants, Zen gardens, water features, forest baths, and medicinal herbs to their backyards. These features help cultivate the mind, body, and spirit and it's as simple as stepping outside of your own back door.
3. Addition of Climate Controlled Environments to Backyards
The weather has become more and more unpredictable in the past two decades with a tremendous increase in milder winters, harsher storms, stressed Eco-systems, and intense heat waves. Gardeners can no longer rely on nature to run its course. To lessen the workload and the worry, many gardeners are adding greenhouses to their property.
Greenhouses are climate controlled, use free solar energy, conserve water, reduce pests and disease, and some allow for year-round gardening. The upfront investment in a greenhouse pays for itself in a short amount of time.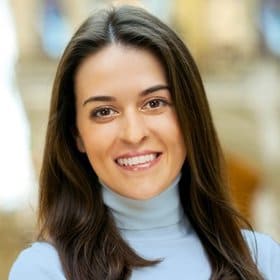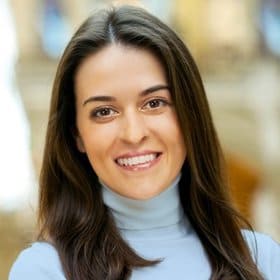 1. Artificial grass
Gardens have been modernizing for a while, but one of the most noticeable aspects has been the rise in artificial grass. One of the main reasons it has become so popular is the fact that it's incredibly easy to maintain, making it the ideal choice for busy people. It doesn't need to be constantly mowed in the summer, and won't become a puddle of mud in winter.
You're not limited to just the garden as artificial grass has many other uses. It's perfect for children's play areas, balconies, and even indoor use! With brilliant benefits for the time poor, and its versatility, artificial grass is set to find its way into even more gardens in 2018.
2. Chainsaw carvings
Decorating your garden is a big deal, and should be treated as if you were decorating your home's interior. Finding new pieces that add to the theme and personality of your outdoor space is key.
Also Read: 21 DIY Garden Decor Ideas using Kitchen Items and Utensils
Many use sculptures or water features, but for the upcoming year chainsaw carvings are set to make a big hit. Unique works of art add character to your garden. Any design you can think of can be turned into a chainsaw carving, and purchasing one is a great way to support local crafts people and businesses.
3. Gravel Gardens
The non-gardening enthusiasts are always looking for low maintenance options for their outdoor spaces. Gravel gardens are the perfect solution set to take off in the coming year, and can even help cut your water bill as you won't be watering as much grass, if any.
As well as saving you time, gravel gardens have a whole host of benefits. They're climate-friendly due to the reduced need for water, making them especially ideal in hot and drought-prone climates. They're also incredibly durable making them a brilliant option for high traffic gardens.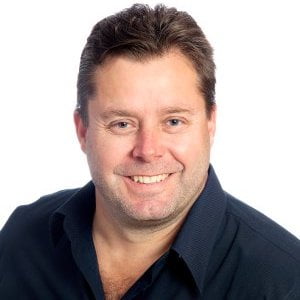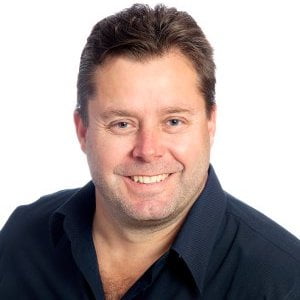 1. Packaged Garden Solutions
Spurned on by the trend for smaller dwellings, spending more time indoors, longer working hours and lack of garden space, themed and packaged potted garden solutions will become more prevalent in 2018. Designed to suit style taste and budget, consumers will be able to choose from a range of ready-made garden packages, add pots to suit and have them home delivered, helping to reduce their carbon footprint and improving their plant life balance.
2. Planting for variety
Gardeners will seek to break with the contemporary trend of gardens all looking the same with minimal varieties planted on mass to create unique spaces with an emphasis on floral beauty, attracting nature back into their gardens. Therefore themed specimen and variety planting will come back into fashion.
3. Urban Greening
Larger scale initiatives for greening urban spaces will build momentum. In an effort to combat heat syncing issues, provide privacy, inviting shared green spaces around public infrastructure and softening the harshness of our modern concrete urban environments, councils, and community groups will be tasked with improving the environment through community-centric garden initiatives.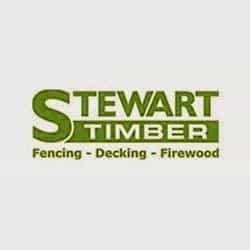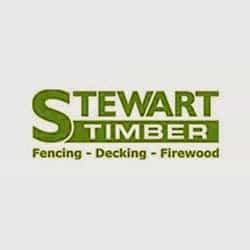 1. Saving the environment one garden at the time
Sustainable living is gaining popularity, and we think gardening and landscaping with a purpose is going to rock the gardening world in 2018.
With an increased focus on the vulnerable bee's, it's likely that more people are going to start keeping bees – as a hobby, not for profits. Micro-farming is also on the rise, as people and governments are slowly realizing the importance of organic local produce.
2018 will be all about making the best with what you've got. It's back to basics, back to where the grass is real and fruits grow on trees. That said, it is mostly for fun, and with the luxury of having a grocery shop just around the corner.
2. The imperfect garden
The Japanese art Wabi-Sabi has been practiced since the 15th century and means to accept the natural cycle of growth. Wabi-Sabi means embracing and celebrating all the ups and downs of the natural cycle, including growth, decay, and death.
Traditionally, the size of your garden and the standard to which it was maintained was an indication of wealth. Wabi-Sabi, on the contrary, is about balancing nature and nurture and appreciating the natural imperfections.
We reckon that we'll see a rise in natural gardens and gardens that are specifically made so they can take care of themselves. Slow living is another trend that's catching on, and very much in line with the Wabi-Sabi way.
3. Alfresco living
No matter where you are in the world, and almost regardless of the season, it's often just a matter of putting on a jumper, perhaps something waterproof, and you're set to enjoy a hot drink in the garden.
We think 2018 will see more people interested in enjoying the outdoors and living a Mediterranean – like lifestyle, and with that – gardens designed and made to be used.
Comfy garden furniture will be more popular than ever, there will be dedicated areas for entertaining, cooking and dining.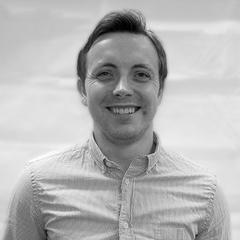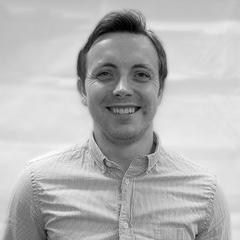 1. The grow your own movement
This trend is only going to get more popular as we are becoming more and more health conscious and also with the rising prices of the food shop. Growing your own is enjoyable, healthy and saves money it's only going to get more popular. There are some cool grow your own vegetable kits that even the most experienced gardener can use now.
Having a dinner party and saying you grew your own veg is sure to impress guests.
2. Alfresco dining and making the garden an extra living and dining space
Cool products like outdoor TVs, pizza ovens, mood lighting, and sunken fire pits are sure to become a big trend of 2018. Being outside and relaxing you cant beat it so making a beautiful liveable space in the garden for both night and day.
3. The posh shed
Garden pods, as they are known, are going to be the pride of the garden. There are some amazing looking cabins with more people working from home now than ever having your own working space in the garden can move you away from all the distractions in the home. You can use them for other things such as an extra living space. They are a cheaper alternative to an extension, rented office space or moving to a larger home.
Working in your beautiful garden surroundings has to be inspiring and relaxing too.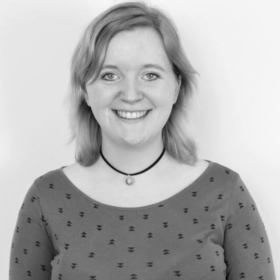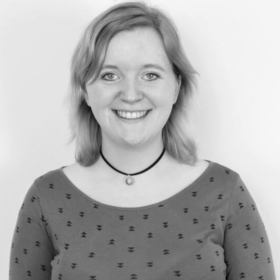 1. Eco-friendly gardening – with gravel!
Gravel may not be the first thing you think of when considering environmentally friendly gardening tips, but there are many Eco-friendly decorative gravels out there! For instance, slate chippings are a great eco choice as they are a by-product of the slate crushing process. Also, using gravel as a non-biodegradable mulch is generally better for your soil than using plastic sheeting or glass.
2. Create a gravel garden
Having a gravel area in your garden is an excellent way to add aesthetic details and minimize maintenance! By using a variety of gravels, from decorative slate to delicate pea gravel, you can custom-design a gorgeous gravel garden for growing hardy Mediterranean plants or simply for relaxing. Gravel gardens have grown in popularity, becoming a big gardening trend for 2018.
Also Read: 15 Mediterranean Herbs and their Health Benefits
3. Build a cozy fire pit
Warm up the garden on chilly nights and gather around the fire with family and friends with your own fire pit. These fire pits are easy to build and can be used again and again. Make sure to surround the pit with gravel for safety – and to create the perfect seating area too! Use a small gravel that is comfortable to walk on and you'll be set for fireside bliss.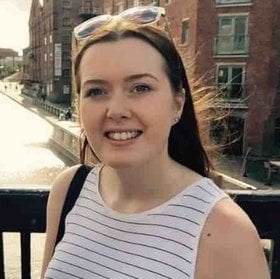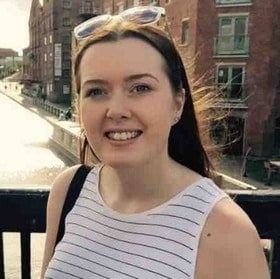 1. Money saving gardening hacks
As Britain feels the pinch, many of us will be looking out for the best way to tend to our gardens whilst saving the pennies. Recycling household items to create homemade compost, upcycling broken items to make planters or pots or swapping plant cutoffs with friends are all great ways of gardening on a budget. When achieving a picture-perfect lawn, it is often more cost-effective and productive to hire a professional rather than buying treatments and doing it yourself.
Also Read: 31 Gardening Hacks and Tips for your Garden
2. Exotic gardening
Expect to see more unusual plants being readily available and popping up in many gardens across the country. As succulents and houseplants become even more popular, this trend will be matched in lawn care and gardening also. Think Bamboo, Ginger Lily flowers or Arum Lilies to add color and sunshine to your garden.
3. From garden to plate
With veganism, vegetarianism and environmental consciousness on the rise, you can expect to see people growing more and more food in their own gardens or allotments. People want to know where their food has come from and you can't get much more local than your own garden! Start the year by shopping for vegetable planters and seeds, ready to introduce that fresh and healthy produce into your diet.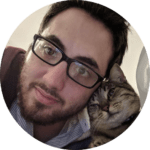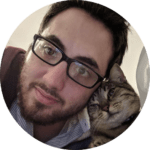 1. Micro-gardening
I might be way off, but I feel that we didn't get enough of this going on. I seriously am in love with the idea of micro-veggies, and maybe it is not something which will continue. But I feel that in 2018 we will see a renewed interest in it. In a way, it never stopped being a trend. People are always looking for things to put on the windowsill.
2. Bugs and bees
Some insects have their charm, don't they? Bees and butterflies are fighting a losing battle against mankind, so we need to keep them in business. The more awareness there is of their plight, the more people will get into insect-oriented gardening!
3. Herbs
The classics never die, and this is indeed a classic. People have been growing nutritional and medicinal herbs since the dawn of time. It's not a trend, it's a way of life. You can experiment so much, regardless of your climate or current weather, and find pleasure in watching your herbs grow. Whether you decide to use them or not – that's up to you.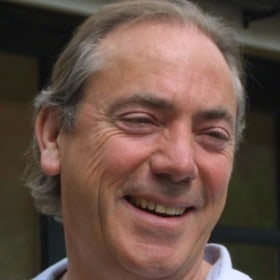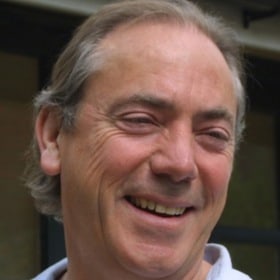 1. Climbers Will Be Used More
As gardens get smaller, the proportion of vertical space in a garden increases. This means that climbers will be used more. Look out for Monty Don or one of his fellow garden broadcasters suggesting companion plantings of climbing roses and a late flowering clematis, for example. He might be really brave and suggest an early one, such as one of the virtually disease free viticellas. Underplanted with spring flowering bulbs, a 10 foot stretch of fence will provide interest for about 10 months of the year.
2. Pergolas To Make a Comeback
Increasingly small gardens mean that the space available will be used more intensively. A terrace to eat and party on during sunny days can be covered with a pergola. The uprights are perfect for the smaller climbing/pillar roses such as Aloha, Love Knot, and Parade, while the horizontal struts will carry a wisteria (or two), an ornamental or fruiting vine, a honeysuckle and at least one big rose.
3. Monkey Puzzle Sales To Fall
The Monkey Puzzle Tree (Araucaria Araucana) is a magnificent thing. Growing to over 40 meters and completely unclimbable, it is leftover from the time of the dinosaurs. A Victorian curiosity, it was planted in many a front garden. Little did gardeners then understand that it lives for 1,000 years, is huge and ends up with a tree preservation order on it at the same time as it ruins the aspect of your home. There are now enough oversized giraffe-proof pincushions around for the message to get home that there is such a thing as the right plant for the right place.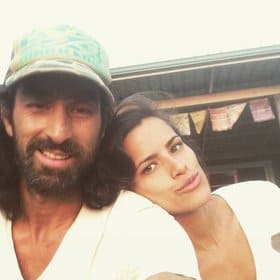 (Minuca's note – Zach mentions Jadam, a group of organic farmers that was founded in 1991 and has nearly 60,000 members as of March 2016.)
1. AgroForestry Syntropic Farming
2018 is likely to usher in a new era of organic farming in which simple manual processes displace costly inputs. Ernst Gotsch's Syntropic Farming will prove invaluable in facilitating this transition. Gotsch, a Swiss microbiologist, developed this sophisticated method of agroforestry by reforesting a 480-hectare tract of barren land in Bahia, Brazil.
Some 40 years later his forest is among the most productive in Brazil and produces the world's finest cacao! His work there has significantly altered the weather in the region, increasing rainfall and reestablishing natural springs which hadn't flown in recent memory.
In Syntropic Farming farmers, orchards and annuals are planted together in guilds or companion plantings, producing ecosystems that, despite their density, are highly productive and boast incredible biodiversity. Gotsch envisions farming operations with positive energy balances—systems that produce more than they consume.
These systems sequester carbon and can be adapted to large tracts of land. In reducing inputs and multiplying crop yields, syntropic farming offers a sustainable and economically viable approach to organic farming.
2. Indigenous microorganisms
Jadam Korean Natural Farming's innovative approach to indigenous microorganisms promises a novel, cost-effective and low-input answer to organic farming. In recent years, organic farming inputs have become expensive while the patenting of corporate farming technology has left the small organic farmer lagging behind wealthier operations.
Jadam Korean Natural Farming is working to restore farmers' sovereignty by identifying sustainable, "ultra-low-cost" farming practices. By inoculating the soil with indigenous microorganisms they increase fertility and crop yields while improving resistance to pests and disease.
Indigenous microorganisms are resilient to the unique conditions of their microclimates and can be made sustainably at home using simple, low-cost inputs. By illuminating new methodologies in soil microbiology, Jadam Korean natural farming will likely make 2018 a productive year for small organic farmers.
3. Overhaul of Conventional Agriculture
As California continues to experience devastating wildfires in 2018, the agricultural community will be forced to address its impact on the environment. 2017 was the second hottest on record for California, and it was the worst wildfire season to date. Heat waves generated temperatures exceeding 100 degrees into October.
California's desertification is largely due to poor agricultural practices. Conventional farmers with their large, mono-cropped, chemically-fertilized operations, have killed microbial activity in their soil. Baking uncovered in the sun, it is now leached of life and nutrients. It has dried and cracked and blows about in huge whirlwinds.
One need only drive down southern Highway 5 to hear the sand pinging against the windshield as we behold the new Dust Bowl of California. As the community steers away from mono-cropping, deforestation and soil depletion, strategies such as agroforestry, and soil rejuvenation will continue to gain popularity.
Jadam KNF and Syntropic Farming are two good strategies to achieve these goals. Any sound organic methodology that values covered soil and companion planting will also suffice as we look towards sustainable alternatives toward food production and stewardship of the planet.
Also Read: 33 Stunning Apartment Balcony Garden Ideas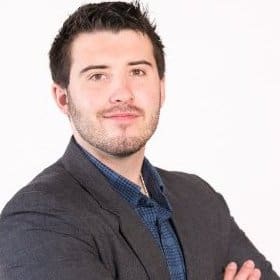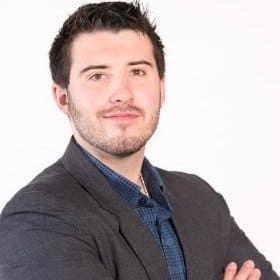 1. The 70s are back
We've seen succulents trend in recent years, but 2018 we are going to see an explosion of the Jungle look as people realize what they can grow inside (we've seen tremendous growth in this category on the app in recent weeks). Tropical houseplants and foliage make a full-fledged comeback this year.
2. Gardening with a purpose
Pollinator gardening has been around for a few years, and it's not going anywhere. Expect more people doing more with their yards for both wildlife and their communities.
3. Yardscaping
We've been stuck on patios for what seems like forever. However, in October, New House sales hit a 10 year high! New Homeowners means new yards to get dirty in!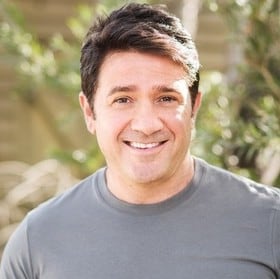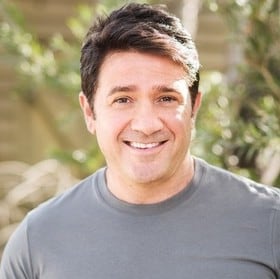 There's no doubt, that the art of designing a garden, is one that involves many facets of consideration and plenty of patience. Whether it be a large space or a small balcony, the need for aesthetics and function are definitely a high priority.
Just like the ever-evolving trends we see in modern architecture and styling, our outdoor spaces also continue to move with the times and in 2018, it's shaping up to be another big year for garden design overall.
Here are my top 3 predictions for what we will see trending in 2018.
1. Space to Grow…
With overall property sizes becoming smaller and houses becoming larger, the average backyard is shrinking! What hasn't diminished though, is the demand to grow fresh fruit, herbs, and veggies. Whether it be a larger kitchen garden or a cluster of colorful pots, I expect to see an increase in cleverly designed spaces using culinary type plantings that serve a dual role.
This not only maximizes the potential to produce a bounty of fresh produce but can also look truly amazing. A row of pleached bay trees with underplantings of prostrate rosemary can create a beautiful feature screen, whilst using thyme as a groundcover is an excellent choice, especially when planted between a stepping stone path.
Espaliered citrus are not only prolific fruit bearers but they also work wonders when it comes to softening a wall.
Raised veggie boxes with built-in seating will offer a place to relax and also provides bench space whilst you are tending the patch. Blocking out unwanted views and creating privacy can be achieved with passionfruit vines without the need to take up too much floor space. A real garden with flavor to say the least!
2. Blurring the Lines…
Clean straight lines have been the order of the day for quite some time now, however, I forecast a softer organic approach is on the rise. Although outdoor spaces will still have regimented lines, expect to see the inclusion of more organic shapes as well.
Whether it be curvy lawn and garden bed areas, round plunge pools or softer edged furnishings, the shift from highly organized and structured outdoor areas will give way to a more relaxed environment. The addition of smaller sized natural stone cobbled paved surfaces, the use of natural timber in softer tones and plantings in layers will all contribute to bringing a more softened feel to space.
Carefully placed furniture will also set the scene and invite people to spend more time outdoors, lounges, hammocks, and daybeds will play a major role in being that draw card.
3. Palm Springs… Here we Come!
Over the last few years, there has definitely become a greater interest in creating Palm Springs inspired gardens. Having visited the place myself, I can see why more and more people are looking to create that look and feel in their own backyards.
Not only are they very dynamic in their design but there is also, some very good reasons why they are growing in popularity. For starters, the style works very well with most modern homes and also works extremely well with retro properties as well. There is plenty of wow factor with colors and texture, they are generally low maintenance and the real kicker for me is that they are incredibly drought tolerant.
Given that our precious water resource is becoming more and more expensive each year, you can expect to see a greater increase in this style of garden, becoming more prominent in 2018.
The tools you need to apply the gardening trends of 2018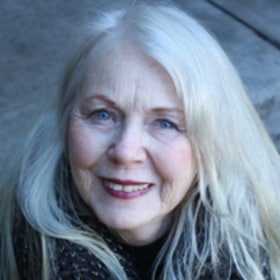 1. A unique looking front yard
One of the primary garden trends of 2018 is to begin transforming one's front yard beyond the customary look of a well-manicured lawn sliced into two by a sidewalk leading to the front door. Boring! Creative alternatives range from adding a bank of well-chosen shrubs and bulbs and perennials along the front of your garden to going all out and creating a mini-meadow full of bulbs, wildflowers, and beautiful grasses. The most important tool for this endeavor is your own imagination!
2. Swiss-made Felco F-8 Classic Pruner
Regardless of what tasks are on my list of garden chores, the most important tool in my life as gardener remains my faithful Swiss-made Felco F-8 Classic Pruner made with an ergonomic design. They become a natural extension of my intentions and hand. No other tool has served me as well in my garden. I can always count on them to accomplish the task at hand. I'd be lost without them.
3. Having a bench in the garden
The simple act of including a beautiful bench in a quiet spot in your garden allows the creation of a Meditation Spot for your daily instant renewal. In 2018 you will find multiple examples of the emergence of this healthful trend.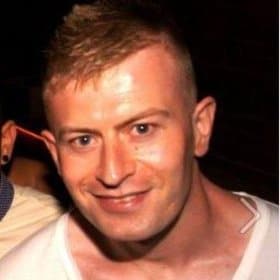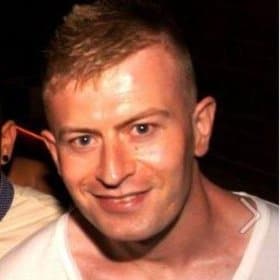 Your garden isn't just for the warm and humid long summer days and set to go into hibernation during those briskly cold winter months. If decorated well, it can be used all year round providing, essentially an extra room to your home.
With fashion trends, sometimes changing as fast as popstars rise to prominence, it's important to keep your garden surround in style and fresh for 2018! Here are few of the gardening trends I think exterior enthusiasts should keep an eye on:
1. Swedish Coolness
Have a flip through any glossy furniture magazine and you will no doubt be inundated with the Scandinavian furniture designs. With IKEA still at the forefront receiving massively popularity and growing with trends since the early 21st century, it's good to know that it's still certainly cool.
With the Scandinavian design most prominently known for its simplicity, minimalism, and functionality, if opting for this classic style, you can't put a foot wrong, and look out for stylish Swedish touch to your garden.
2. Floating Seating
All seating stands upright, right? Well, maybe it's time to ditch the stereotype and opt for the floating seat trend we see rising throughout the whole year! Simply put, it's seating that is generally attached to a raised planter, bed or wall and gives your garden much more practicality and style. Absolutely recommended for 2018.
3. Soft Lighting for gardens
Lighting up your garden has been around for decades, but thankfully, it's more affordable and is definitely coming back into fashion and set to take 2018 garden trends very strongly. Forget the bright and insanely powerful modern day bulbs, but instead, opt for lots of soft lighting to decorate and brighten up your garden. Candle, tea lights and especially Lanterns are a great way of doing this.
4. Floratourism is blooming!
Floratourism – the new trend millennials are obsessed with. In this fast-paced digital-driven world we are in now, the idea of simply unplugging and distancing yourself from technology and embracing your garden or nature, in general, is a welcomed trend. Go for natural, big bright flowers or plants in your garden and achieve this trend.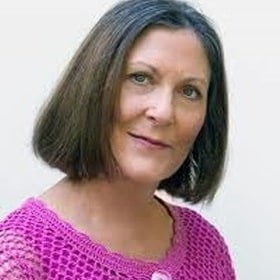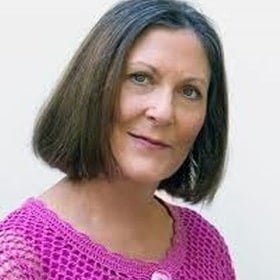 Trends!?! Being in the business of gardening and garden writing for books and magazines, I'm good at spotting trends, but I'd prefer to find something original. Like Oscar Wilde said, Be yourself, everyone else is already taken, I extend that to the garden. Trust me on this one. The gardens we feature are unique. If it's a trend, it's been done. We want to give our readers something fresh!
Anyhow, I digress. What are my three tools for gardening?
1. Kusakichi Nejiri Scraper
I never even knew about this jewel until a co-worker showed me. But then, honestly, I couldn't see its benefits. That same co-worker didn't teach me how to use it, so I played around with it, and now I'm hooked. Great for deadheading, deadleafing, and scraping weeds from the surface of the soil. I can also use it easily to dig a hole for a 4-inch nursery pot.
2. My STHIL battery-powered chain-saw
I use to have a great and deserving fear of chainsaws until I tried this home-owner sized necessarily.
3. My Corona loppers
I use Corona loppers for everything, even tough roots when digging a hole.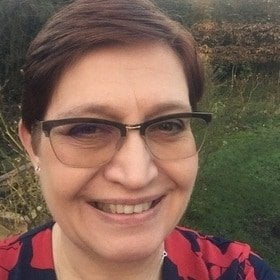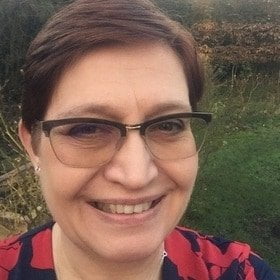 1. The cordless brushcutter FSA 45
One of my current favorite tools is the new cordless brushcutter FSA 45 for small gardens. It has an integrated battery, a nice clear battery-charge indicator and it is very light and easy to use. The mowing head can be angled and also can be turned so you can use it for lawn edging. For me, it is perfect to use when I want to cut back the parts of the lawn I allow to grow a bit longer to attract wildlife and insects.
2. Felco 310 snips
A must-have garden tool is a good pair of secateurs. This year I have been using the Felco 310 snips more and more. They are really handy to keep in my back pocket and snip through stems easily. They are lighter than my usual secateurs and also mean that I save my secateurs for the more sturdy cutting jobs I might have.
3. The hori-hori
The third tool I would choose is my all-time favorite gardening tool, the hori-hori. I bought mine from Niwaki a couple of years ago and it now never leaves my side when I am in the garden. It is perfect for weeding, bulb planting, chopping things and general garden pottering.
Also Read: 31 Wall Planter Ideas for Small Balcony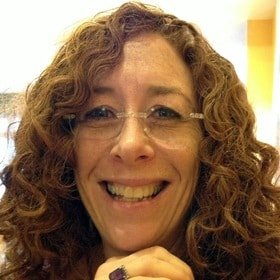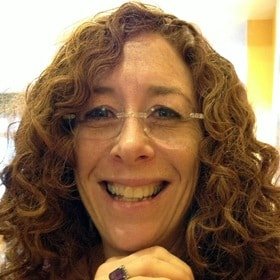 1. Snippers
Similar to a scissor but industrial strength for gardening. It's my go-to tool for fast cutting and clipping. ARS makes good ones, AM Leonard also.
2. Gloves
Nitrale Gloves, a must have for every gardener and you can find ones with pretty colors too. Examples are Atlas Nitrile Tough Glove.
3. Shovel with pointed tip
Another must-have for every gardener it must be rounded pointed.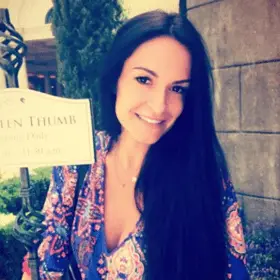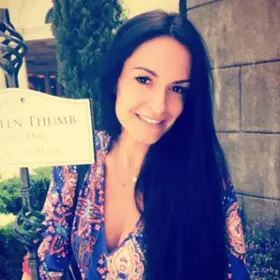 I use these clips to lug around big bags of fertilizer, bird seed, soil, etc. Makes closing/sealing and lifting bags so easy. I also have them for small bags too. They keep everything closed up and clean when not in use.
2. Felco Clippers
My go-to for pruning everything in my garden. Completely obsessed with these.
I honestly could not survive without this. Well, ok. I would survive but it would not be as easy to garden my 8.4 acres of land with one whole acre manicured. This belt holds my phone, my clippers, a pair of scissors, my switchblade and a tree limb pruner. Plus there is a small pocket for scraps, seeds, etc.
---
Thank you so much to all the gardening experts that shared with us their favorite gardening trends 2018! I hope you enjoyed this roundup.
Final Thoughts
Now that you know how to make your garden look stylish, all you need to do is to apply the tips from this post. If you need more tools in your arsenal do check out these gardening tools. You will definitely find everything you need to make your garden look gorgeous.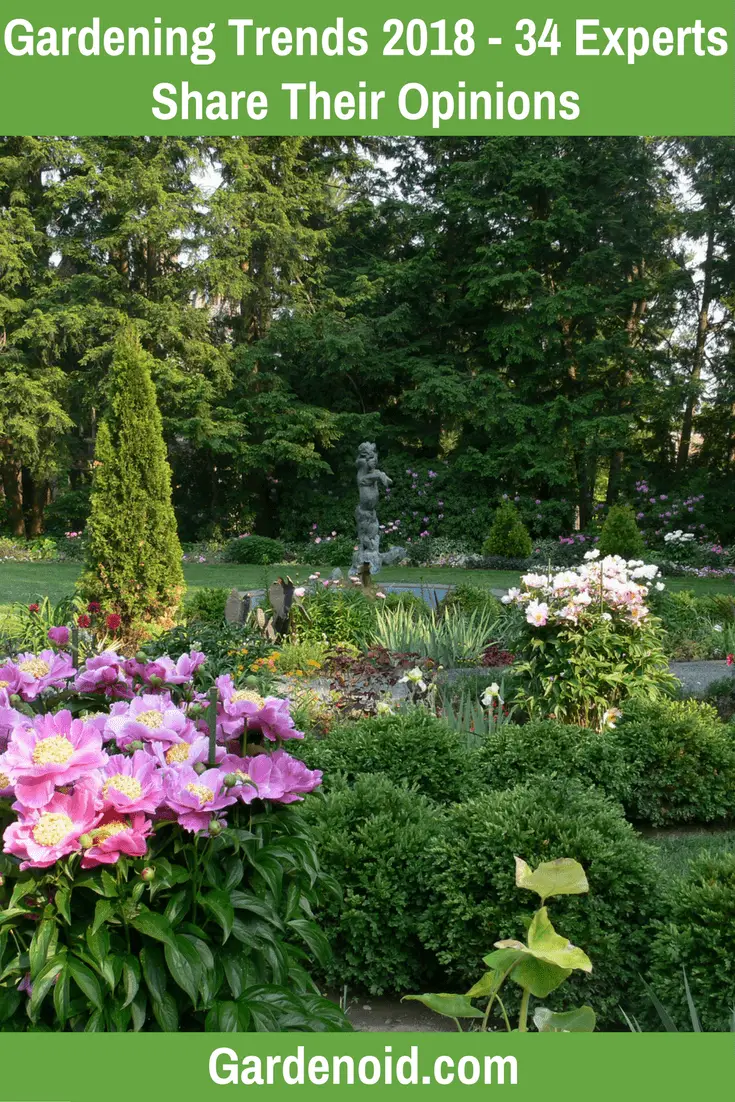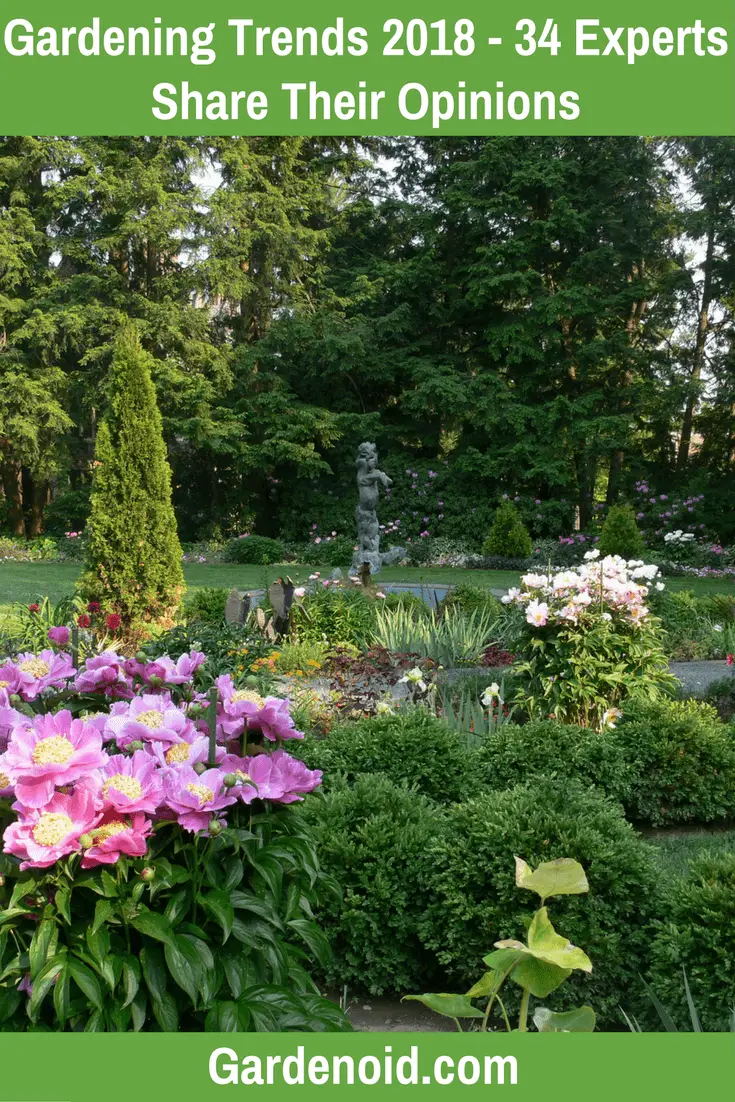 We are sorry that this information was not useful for you.
Tell us how we can improve.