Welcome to Gardenoid.com
This website offers great value to those:
1. Who loves to grow their own food.
2. Who are great learners and want to learn new gardening techniques like aquaponic gardening.
3. Who are nature lovers.
4. Want to get rid of problems like garden pests and diseases.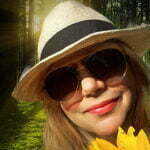 Kathleen: Founder & Sr. Editor
Hello, my name is Kathleen, Founder and Sr. Editor of Gardenoid. Gardening is in my DNA as from my childhood days I used to help my grandparents in maintaining the backyard garden. As I grew up I developed my interest in healthy living and gardening and as a result, I launched Gardenoid.
Email: [email protected]
Gardenoid.com is a perfect place for all gardening enthusiasts. Here we have covered loads of information on food gardening tips, gardening tools, and creative gardening ideas.