Welcome to Gardenoid.com, your go-to resource for all things gardening!
Our website is dedicated to providing you with the latest gardening guides, tips, and reviews of gardening tools to help you create a beautiful and thriving garden.
We cover a wide range of topics, from food gardening to houseplant growing tips, creative gardening ideas, and much more. Our goal is to provide you with accurate and trustworthy information that you can rely on to make informed decisions about your garden.
At Gardenoid.com, we understand that every garden is unique, and we strive to provide tailored advice and recommendations to help you achieve your gardening goals.
Our website also features product reviews of gardening tools and equipment, allowing you to make informed purchasing decisions. We believe that investing in high-quality tools is essential for any successful garden, and we're here to help you find the best products for your needs.
We take pride in our work and are committed to providing the best possible service to our readers. Thank you for choosing Gardenoid.com as your go-to source for gardening information. We look forward to helping you create the garden of your dreams!
Our Team
Gardenoid.com was started in January 2017. Our team of writers consists of passionate gardeners with years of experience in the field. We have botanists, horticulturists, and garden designers who are dedicated to sharing their knowledge and expertise with our readers.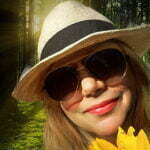 Kathleen: Founder & Sr. Editor
Kathleen is the founder and senior editor of Gardenoid.com, a leading online resource for gardening enthusiasts. Gardening is in her DNA as from her childhood days she used to help her grandparents in maintaining the backyard garden.
After completing her degree in botany from the University of California, Kathleen started her career as a horticulturist and has worked in various positions in the field. Her love for plants and flowers soon led her to start Gardenoid.com, a platform where she could share her knowledge and experience with a wider audience.
Apart from her work as a writer and editor, Kathleen is an avid gardener herself and spends most of her free time tending to her own garden. Her deep understanding of plants and their needs has helped her create a beautiful and thriving garden that serves as an inspiration for many.
Email: kathleen@gardenoid.com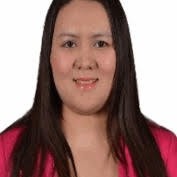 Carol: Sr. Writer
Carol Boston is a senior writer at Gardenoid.com, a leading online resource for gardening enthusiasts. With a passion for all things green, Carol has been writing about gardening for over a decade, and her expertise in the field is unmatched.
Carol's writing style is informative, engaging, and accessible, making her a favorite among both novice and experienced gardeners. Her articles cover a range of topics, from growing vegetables in small spaces to creating a backyard oasis.
Email: carolb@gardenoid.com