Growing Ornamental Grass in Containers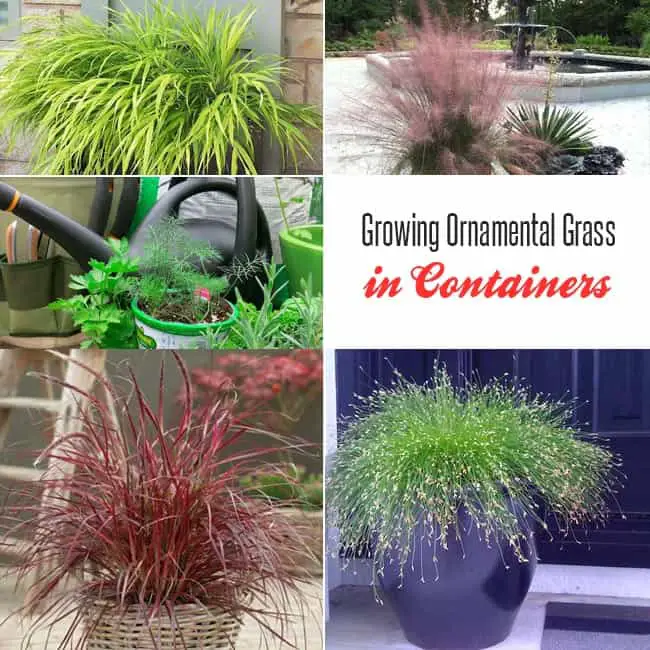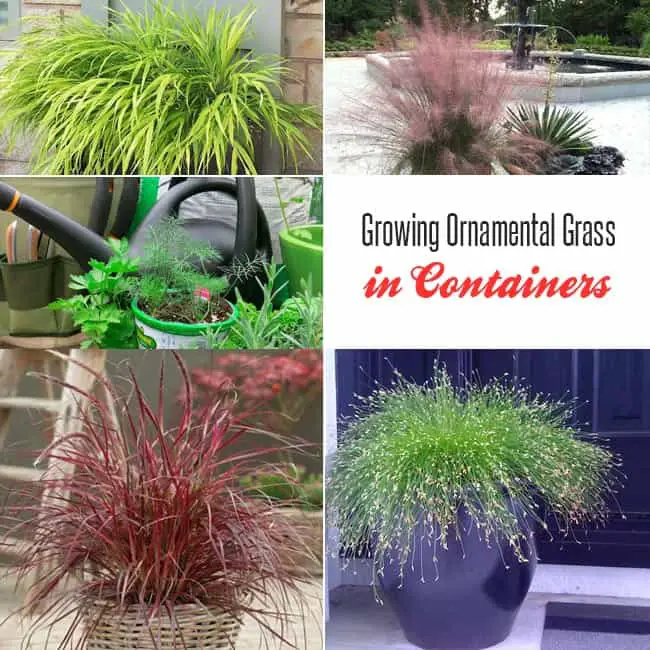 Growing ornamental grass in containers is fun. It is a great opportunity to decorate your house indoors or outdoors. The ornamental grasses can surely add visual interest to your overall landscape.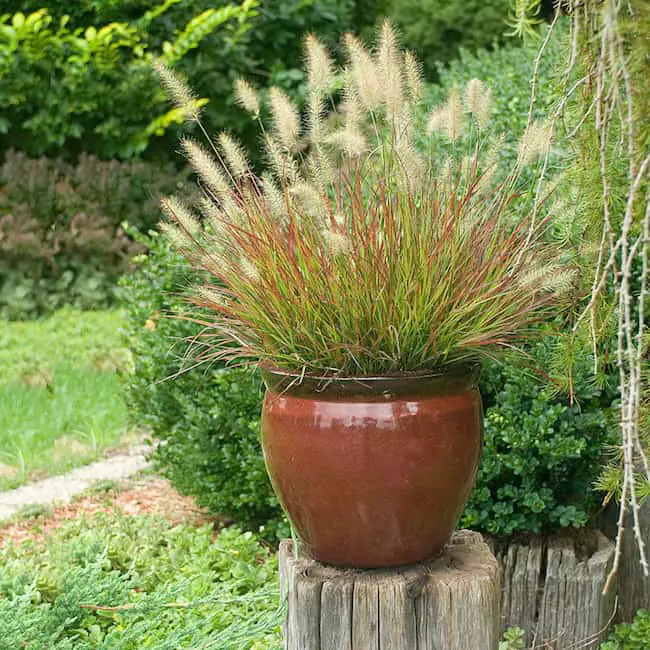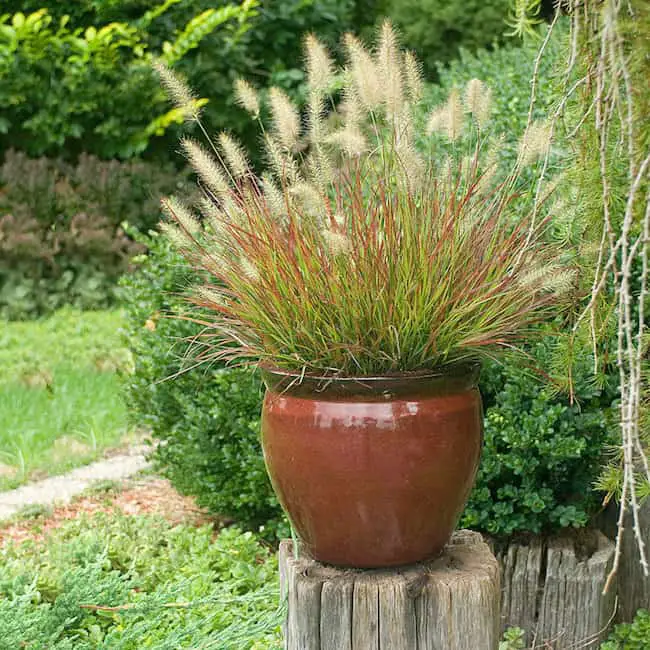 Image Credit: Pinterest
You will have lots of options for ornamental grasses. You can find those with colorful foliage, feathery tops and tall clumps. The grasses are usually grown in containers and can be placed at the entrance of your home, for a more welcoming feel. They are easy to grow and care for and will need little to no fertilizer in order to thrive.
Also Read: 21 Natural Pesticides for Houseplants
Steps for Growing Ornamental Grass in Containers
As mentioned, growing ornamental grasses is easy. If you are new on this, here are the steps to guide you.
1. Add Soil
Fill the container with soil. The ornamental grasses will grow best on moistened soil. Create a shallow trench surrounding the container with the use of your finger.
2. Choose your Seeds
There are several different types of ornamental grasses. Be sure to choose the best varieties to grow. Some of the best ones are Red Fountain Grass, Fiber Optic Grass, Ravennagrass, etc.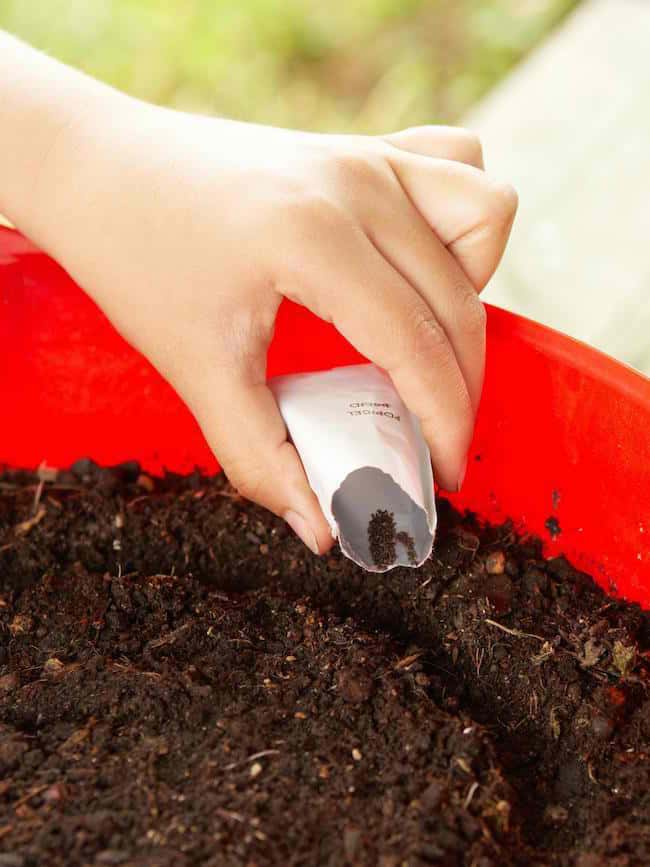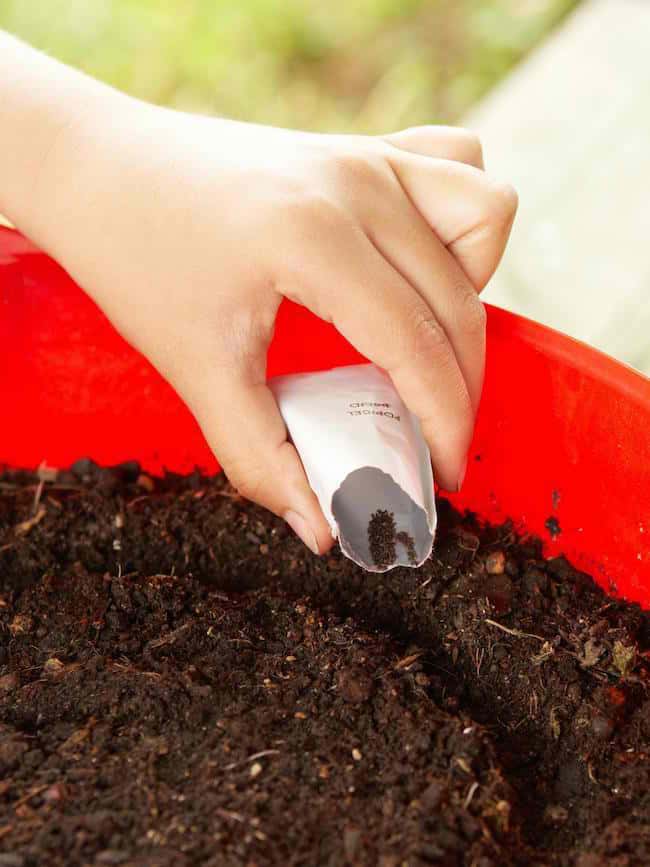 Image Credit: HGTV
3. Sow the Seeds
Sprinkle the seeds into the soil and cover them with a little amount of soil. Position the container in an area that receives a lot of sunlight and ensure that the soil is slightly moist.
4. Choose a Sunny Spot
You should grow your ornamental grasses in areas that receive a lot of sun. Plant it in lightly moistened soil and in two to four weeks, you will notice that the seeds will begin to germinate.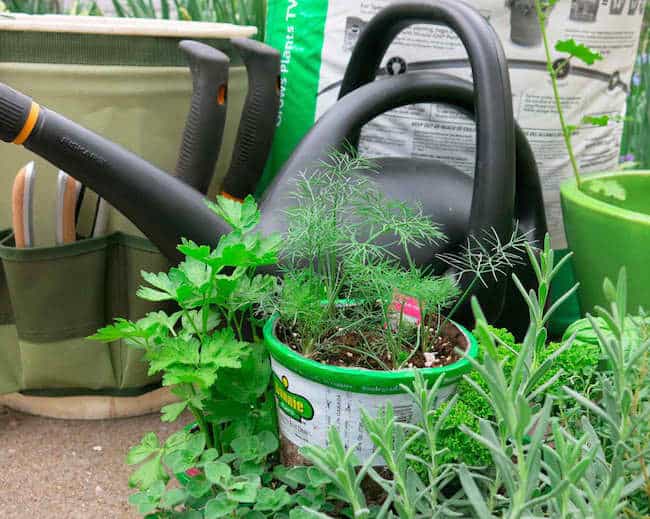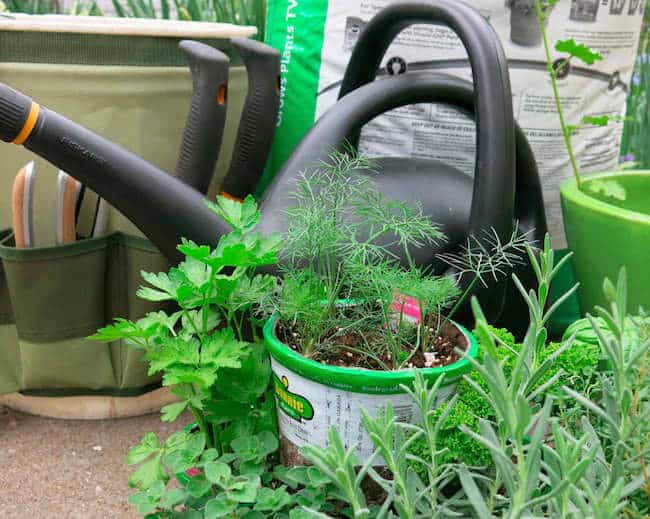 Image Credit: Fiskars
5. Water the Grass
Water your grasses a little only once the soil is looking a bit dry. Just like with other plants, your ornamental grasses can thrive in almost drought conditions so if it has rained the entire week, then they may only need a little amount of watering.
Best Ornamental Grasses for Containers
Now that you know the steps for growing ornamental grass in containers, it's time to get to know some of the best varieties of these grasses that you can grow at home.
You will have lots of options when it comes to the best ornamental grasses for containers. There are grasses that can grow very tall and will provide privacy in your garden. There are also grasses that are resistant to drought and can grow rapidly. Others love moisture and will grow only in moist conditions.
1. Red Fountain Grass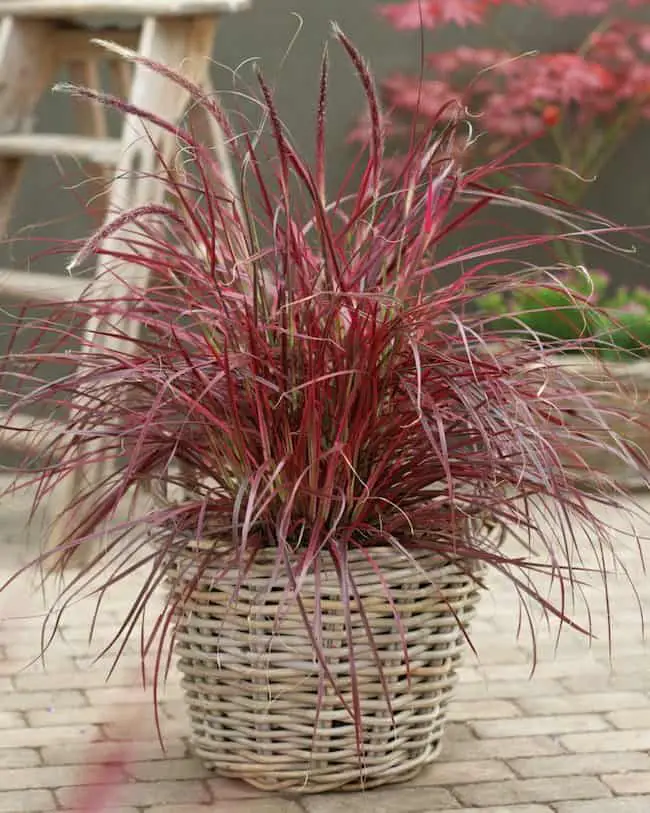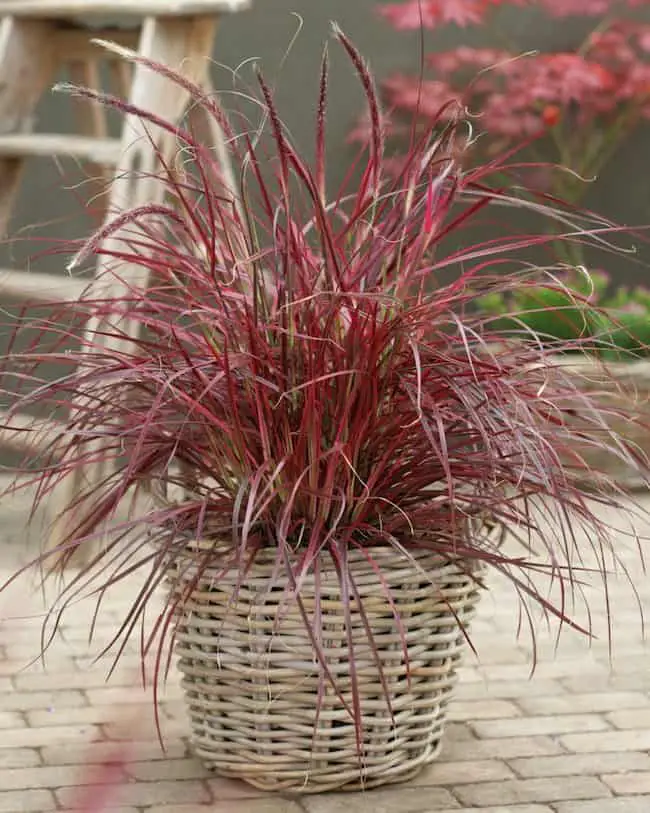 Image Credit: 99Roots
The red fountain grass truly looks stunning. It's arching upright and will be a perfect accessory on your patio. Its rich burgundy color of foliage can give color in your front facade, and will greatly improve your home's curb appeal.
Of all the ornamental fountain grasses, the red fountain grass is probably among the most popular. The plant features red and purplish burgundy foliage with soft and fuzzy blooms. This ornamental grass can make a bold statement in your yard. You can plant it on its own in a container or combine it with other plantings. Growing the fountain grass is easy and will only require little maintenance once they have been established.
2. Fiber Optic Grass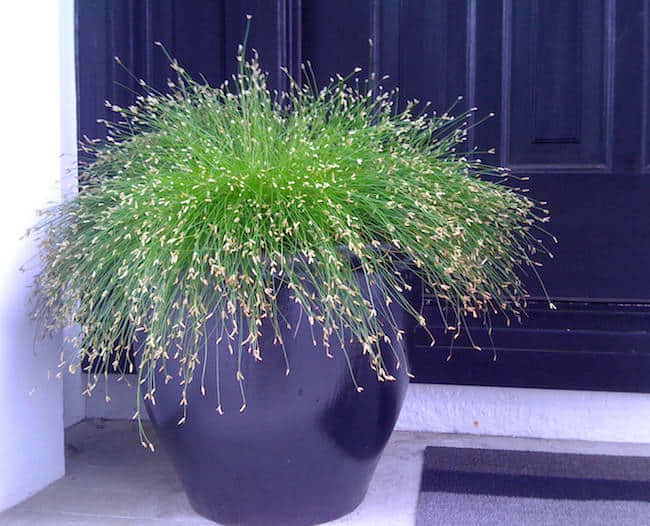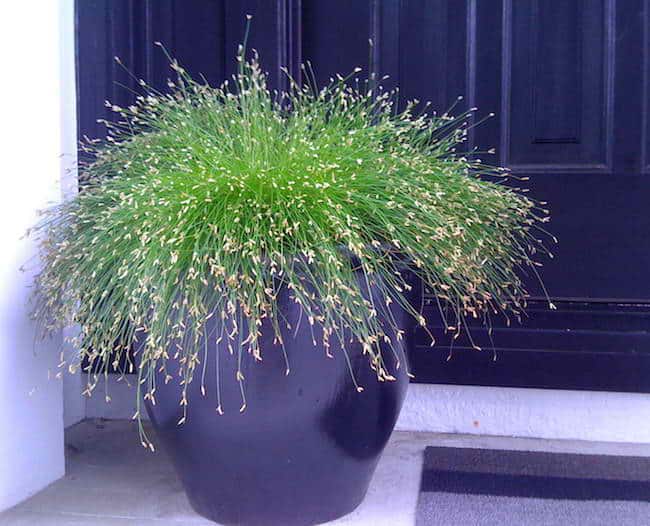 Image Credit: Cocoon Home
The Fiber Optic grasses can grow well enough in the tropics. They usually thrive in the colder climate and can be grown as annuals. It is also one of the best ornamental grasses for containers. It hangs down gently in a curve when grown, which creates an extraordinary effect.
Fiber Optic grass is a low growing plant and can be planted in partial to full sunlight. It thrives well in moist soil and can also be grown indoors. Since it can withstand moisture, it can also be planted near ponds or pools. It is very easy to grow and only has a few disease and pest problems.
Also Read: 21 DIY Garden Trellis Ideas
3. New Zealand flax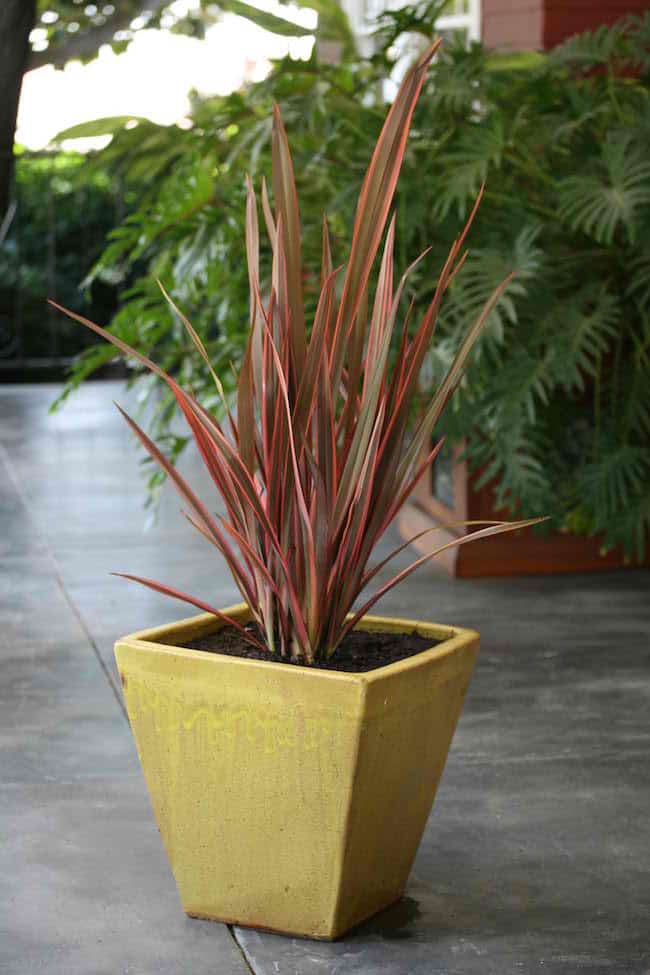 Image Credit: Monrovia
The New Zealand Flax has been one of the most popular ornaments in the United States. Its large and fan-like form of leaves makes it an interesting focal point in any garden. The leaves of these ornamental grass shoot up from the base and can grow several feet in diameter and up to 20 feet high. There are now new hybrids of the New Zealand flax. They are available in bright shades of red, pink, yellow, and bronze.
The ornamental grass can also be used as accents in containers and perennial gardens. It's very easy to grow and can be grown under full sun to partial shade.
4. Blue Oat Grass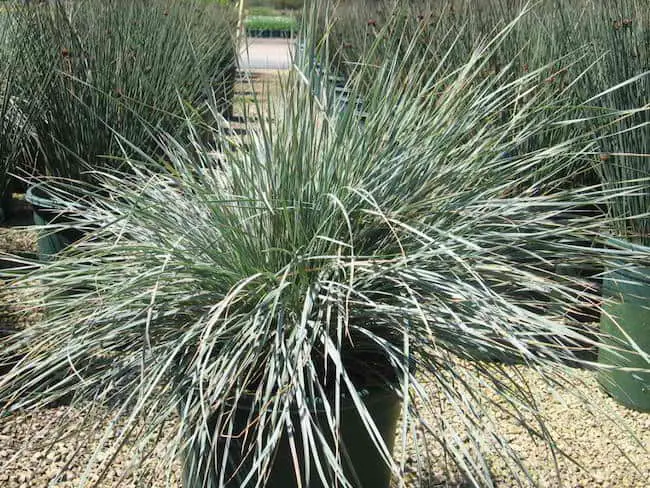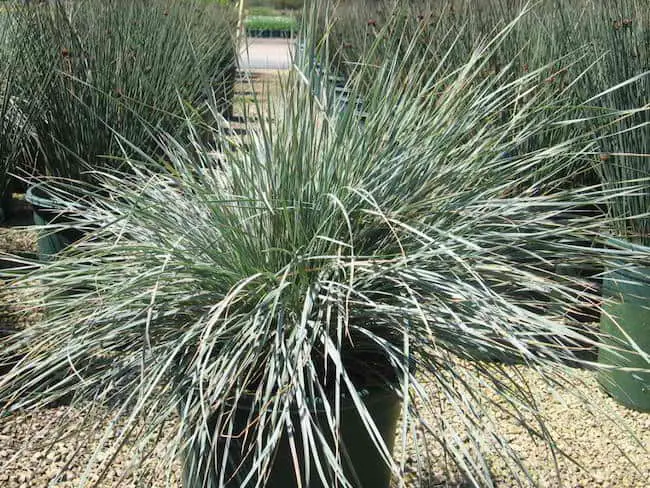 Image Credit: Soquel Nursery Growers
When it comes to being a low maintenance ornamental grass, the Blue Oat grass tops the list. The plant is known for having a wonderful mounded habit and will not easily spread out and take over your entire garden.
Native to Europe, these ornamental grasses for containers have a dense and clumping habit. It produces stiff and blue-green foliage that is about ¼ inch in width. The plant can grow up to 18 to 30 inches high. As it is a cool season grass, it can thrive in areas with mild temperatures. The grass produces its brightest color under full sunlight. During fall, its towering bluish-brown flowers will age to a golden oat color.
5. Ravennagrass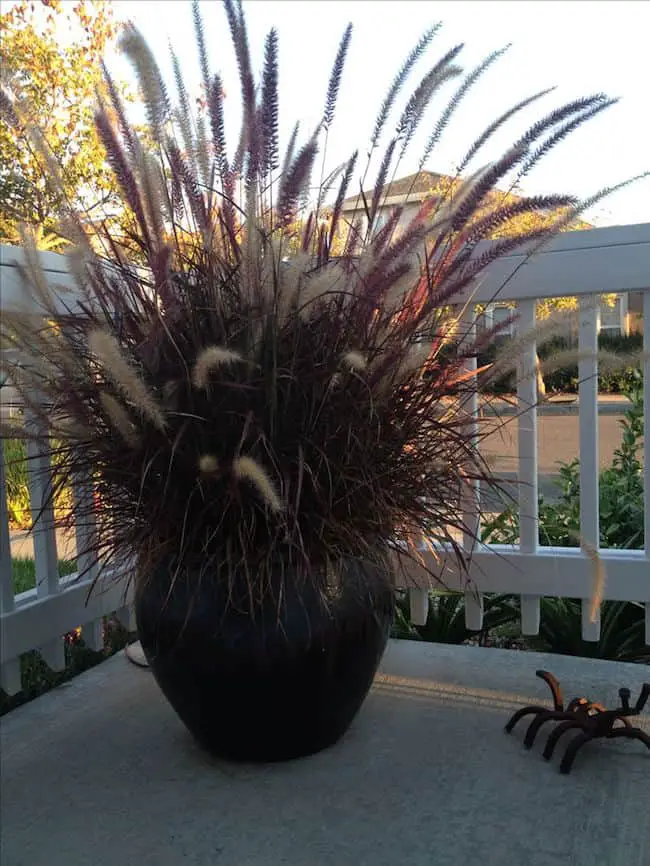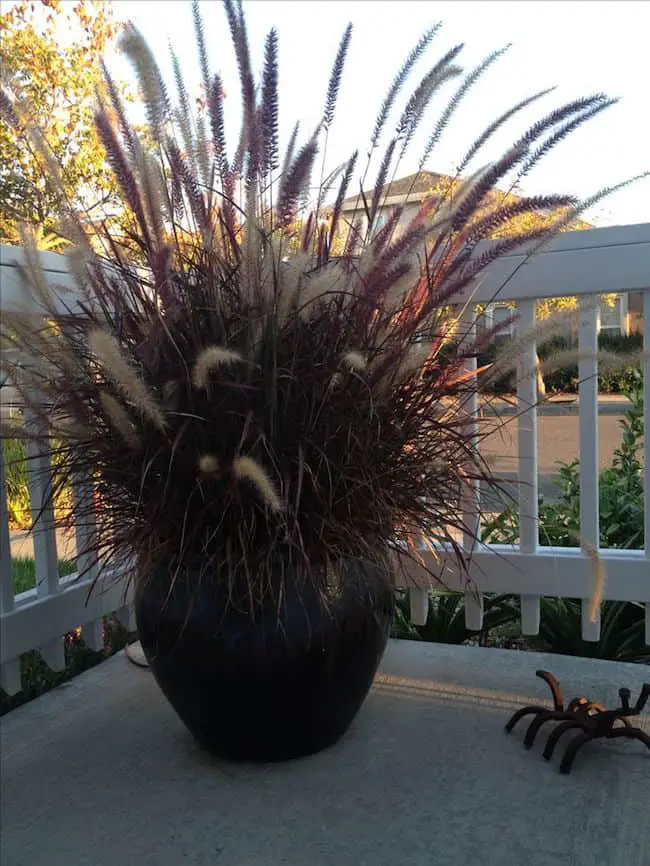 Image Credit: Pinterest
The Ravenna grass is known for being a very large grass. In foliage, it can grow up to five feet tall. As the flower stalks begin to expand, the plant could reach heights of up to 12 feet. The foliage is arching and the flower will stalk more upright. Because of the huge size of the plant, utmost care must be taken when using it in a landscape.
It is best to plant the grasses under full sunlight. It prefers to thrive on moist areas although it can also tolerate some dryness. It is important to avoid excessive fertilizer for the Ravenna grass as this could lead to the plant becoming floppy and weak. Since this is a warm season grass, it is most active during summer. It remains standing during winter and can serve as winter interest.
6. Japanese Forest Grass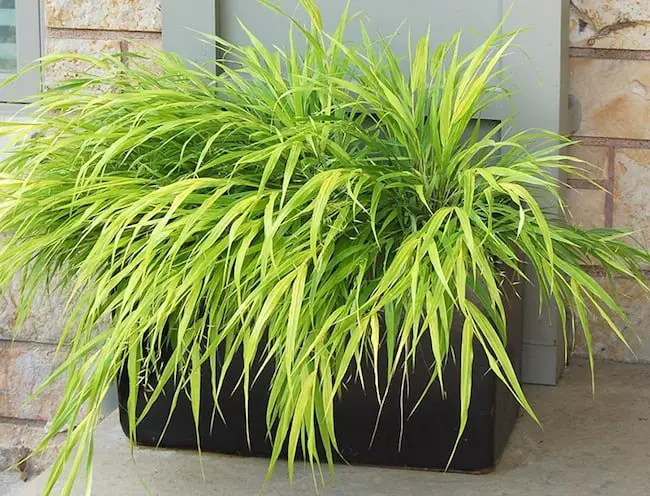 Image Credit: My Garden Insider
Japanese forest grass is one of the most elegant ornamental grasses for containers. It is a slow growing plant that will require little maintenance as soon as it's established. These ornamental grasses are semi evergreen and will grow best in a partially shaded area. There are various colors of Japanese forest grasses. It is important that you choose a color that will complement well with the surrounding landscape.
The Japanese forest grass is truly attractive and graceful. It could grow as high as 24 inches and features an arching habit that has long flat blades. These blades grow from the base and come in several different hues. Aside from the solid variety, there are also striped Japanese forest grass varieties.
Also Read: 31 Fascinating Homemade Flower Pots Ideas
7. Pink Muhly Grass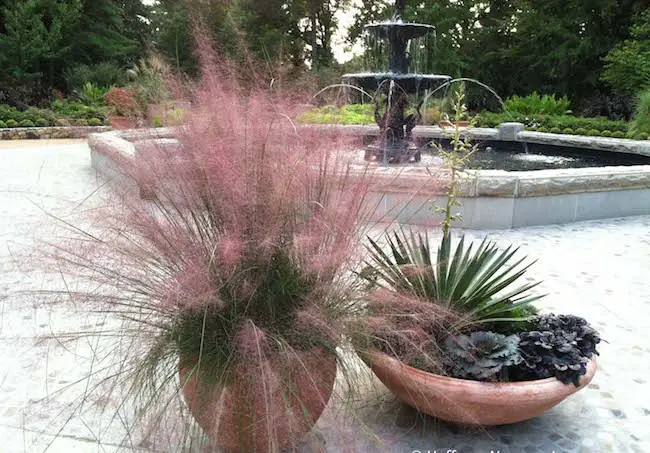 Image Credit: Togogarden
One of the best types of ornamental grasses is the Pink Muhly grass because of its beautiful clouds of pink that bring color into your yard. These grasses are heat tolerant and sun loving and produce the finest color in your garden during fall. It's known for its pink to purple blooms that float just above the plant's body in a beautiful airy display. Although the other grass textures will accentuate the motion of the wind, the pink muhly will blur it, creating a beautiful pink cloud.
Final Thoughts
Ornamental grasses definitely have a lot to offer in any landscape. When growing ornamental grass in containers, it is important that you choose the right variety that can thrive well in your region. Some ornamental grasses tend to be invasive and may not be able to survive in your climate.
We are sorry that this information was not useful for you.
Tell us how we can improve.