11 Best Garden Tools That Make Gardening Easy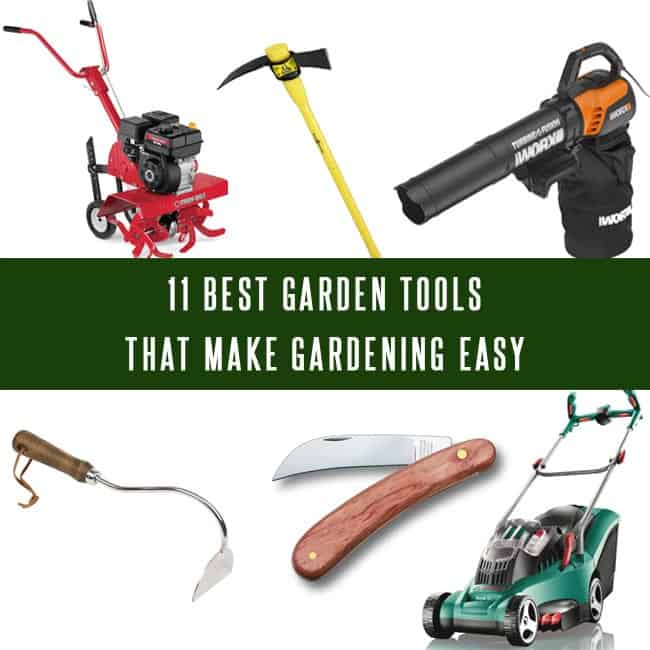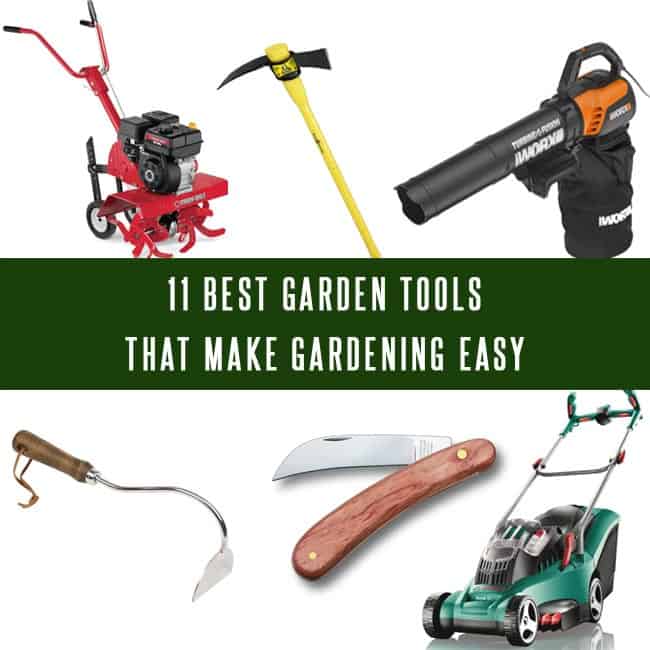 Hey everyone! Today we have compiled an amazing list of 11 best garden tools that will make gardening super easy and fun. Gardening is a pleasurable activity for lovers of flora but is nevertheless a daunting and exhaustive hobby. Gardening involves several chores like plowing, tilling, chopping and trimming leaves, sowing and a whole lot of activities that can become simple when you make use of the garden tools that have been designed specifically for this purpose by companies spread all over the world.
Ranging from simple to complex, and from cheap to expensive, you have got a whole lot of tools to choose from when selecting. Take a look at these cool tools that will not make your pockets burn. Instead, these will ease the load off your shoulders!
List of Best Garden Tools
1. Roughneck 5lb Mattock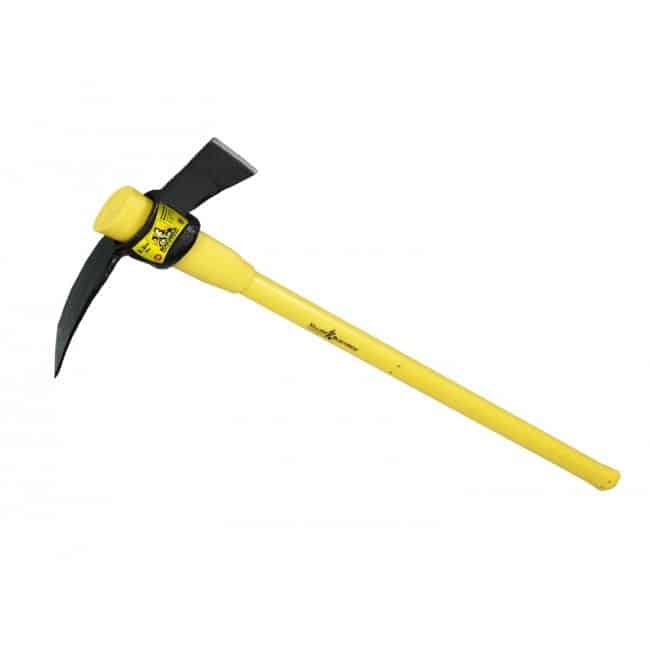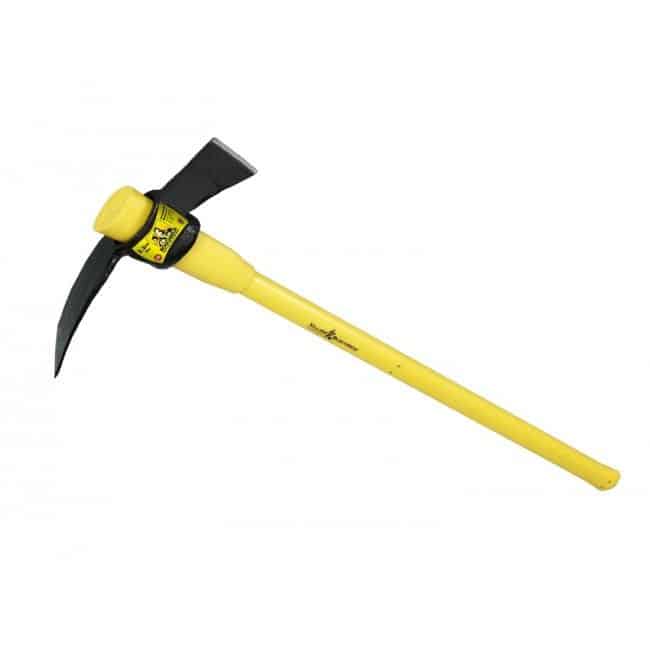 Image Credit: buxtons
A Mattock is a highly useful tool that can make your gardening a simple and a less sweaty affair. Mattocks are used for clearing the ground, removing stones and digging out deep roots that pose as blocks to gardening. These help in preparing the garden for planting plants and veggies. The image above is of a sturdy Roughneck 5lb Mattock that is used widely by gardeners for digging trenches. The tool comes with two sharp cutting heads, and a fiberglass shaft of high density. It can go on working for a long time and take in loads of thrust.
2. Fiskars Xact Digging Spade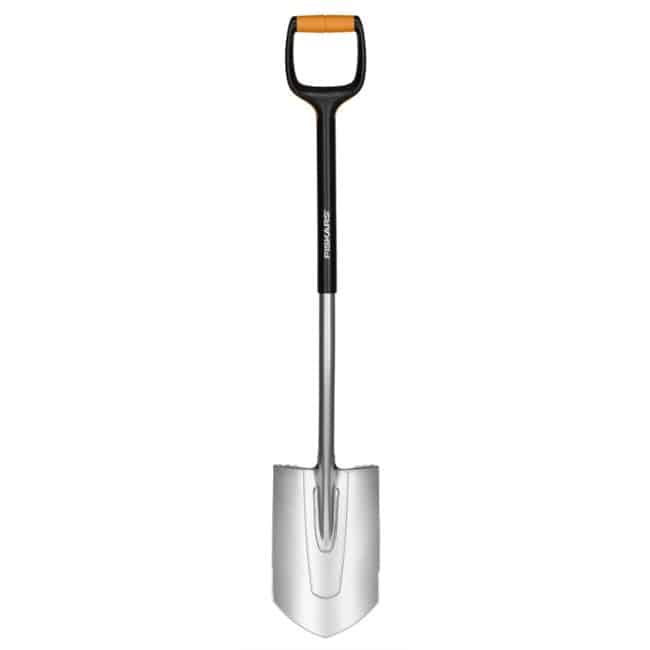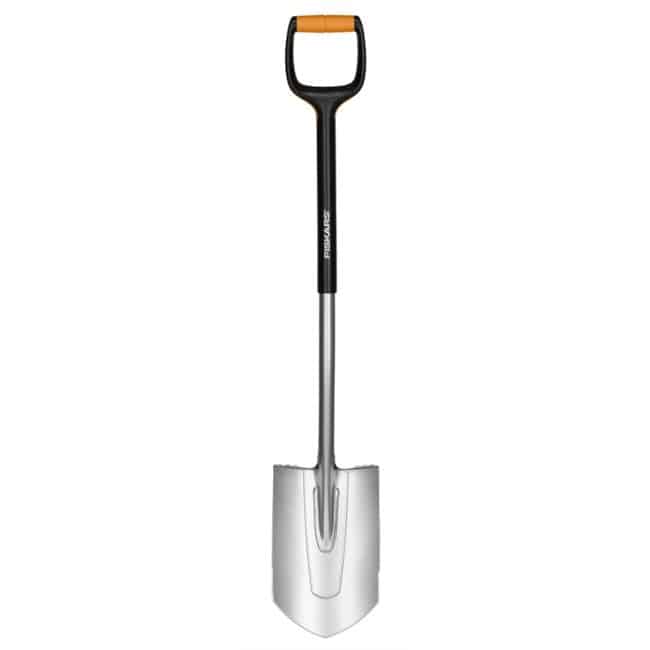 Image Credit: rackcdn
A Digging Spade forms an important part in this list of amazing tools for gardening because of its many uses. A spade is used for slicing stones off the ground and is mainly utilized for digging. The tool consists of a long handle on the top with a flat blade at the bottom. If you have lumpy soil in your garden that you want to remove or level, you can use a spade for this purpose. Most people confuse a spade with a shovel.
The Fiskars Xact Digging Spade is a stylish looking tool that appears quite distinct from a normal garden spade. It is a sturdy tool that can be used for removing and slicing stones off the ground and leveling any kind of lumpy soil. The tool comes equipped with a pointed steel head.
3. Electric Hedge Trimmer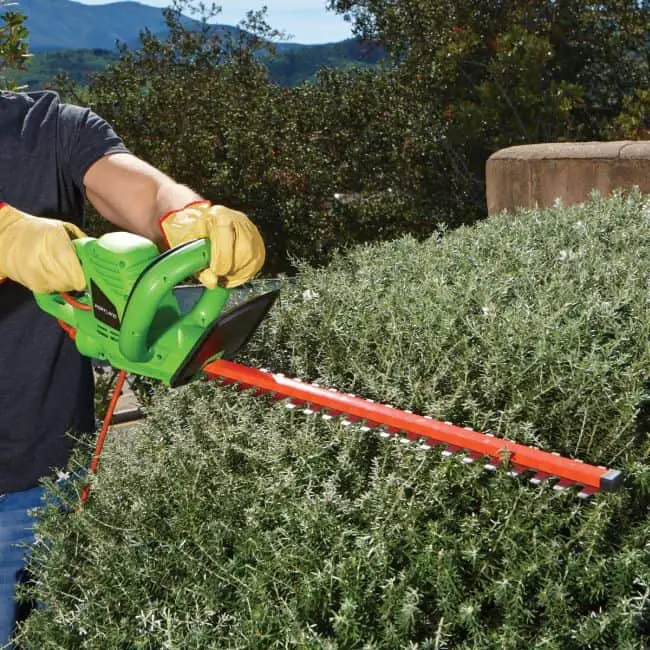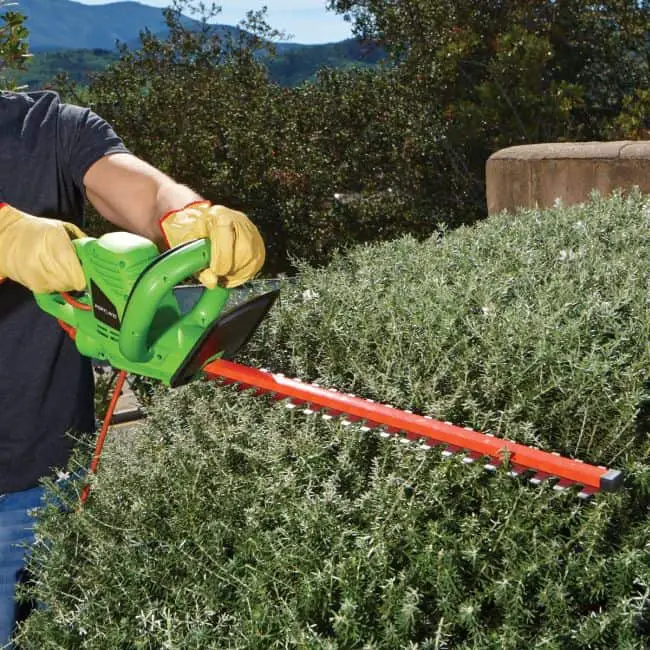 Image Credit: harborfreight
We would suggest you to buy the electric hedge trimmer as it is one of the most popular and effective tool in this list of best garden tools. This tool is effectively used for shrub trimming and saves you time and hard work. This is comparatively more efficient in sculpting shrubs than your ordinary battery operated trimmer.
If you invest in a model that comes equipped with a sturdy blade, it will allow you to cut through thick branches. One of these is enough to see that your hedges are trimmed nicely. A model with no cords is best as it allows you freedom of moving around.
Also Read: 21 Amazing Uses of Epsom Salt for Gardening
4. Gas-Powered Chain Saw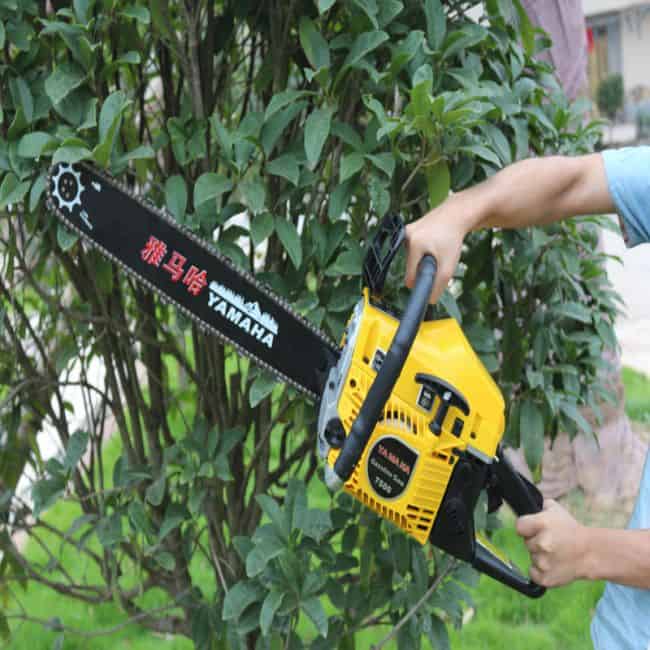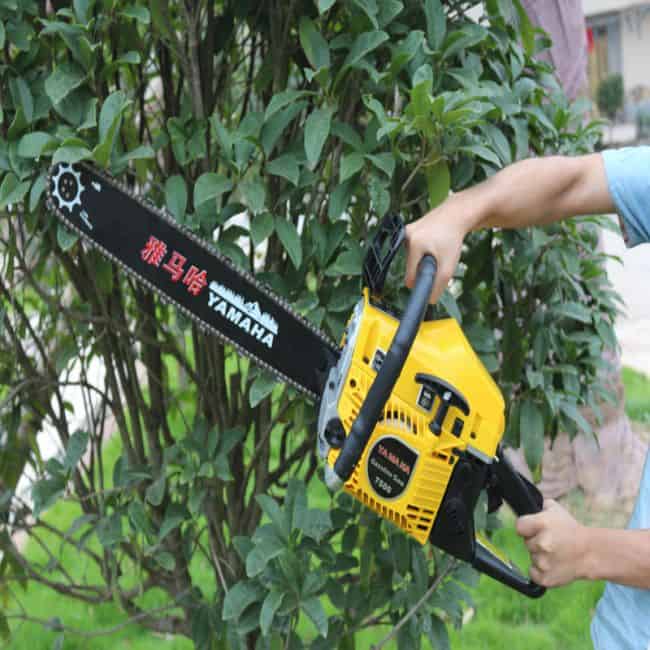 Image Credit: alicdn
Most gardens boast of bushy shrubs, hedges and trees which are actually difficult to maintain. A garden with debris all over and untrimmed trees can project an untidy look and therefore, you need to use tools to solve this issue. A chainsaw helps a great deal by helping you trim the branches off the trees and offering a clean look.
For maximum output, choose a gas powered chainsaw that is not merely powerful but also chops and trims thick branches as it comes equipped with powerful saws. But, these chainsaws are very noisy and quite heavy. These tools run and operate on oil and gas and cost more than your typical battery operated chainsaw.
5. Front-Tine Tiller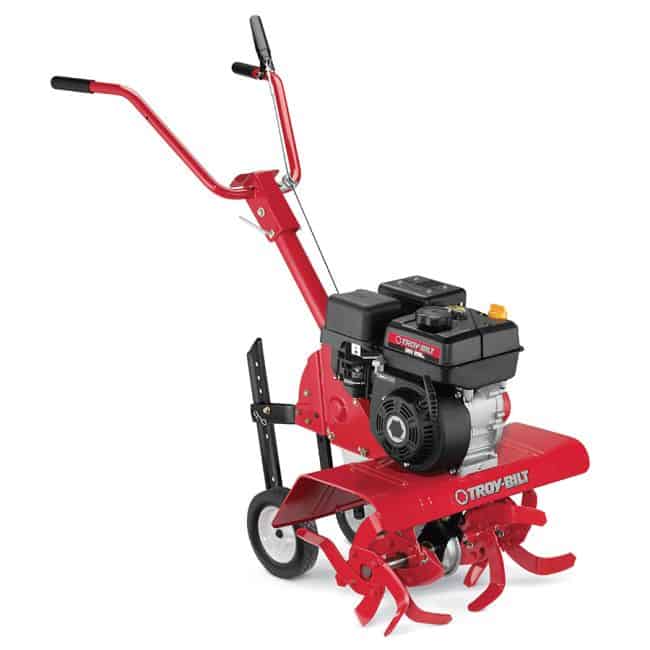 Image Credit: lowes
A tiller is a very important tool in gardening as it helps in laying the foundation before you start cultivating crops or plants in your garden. The tiller helps loosen up the soil bed and enabling it to produce a good yield of crops. Tillers are primarily used for making the soil fertile and are used for preparing it before the start of cultivation process.
A front tine tiller is a powerful tool that is equipped with a tiller in the front while wheels are in the back. You have to push the tool forward to make your way through soft soil on which it works and operates perfectly. You can till a large area with this tool.
6. Steel Onion Hoe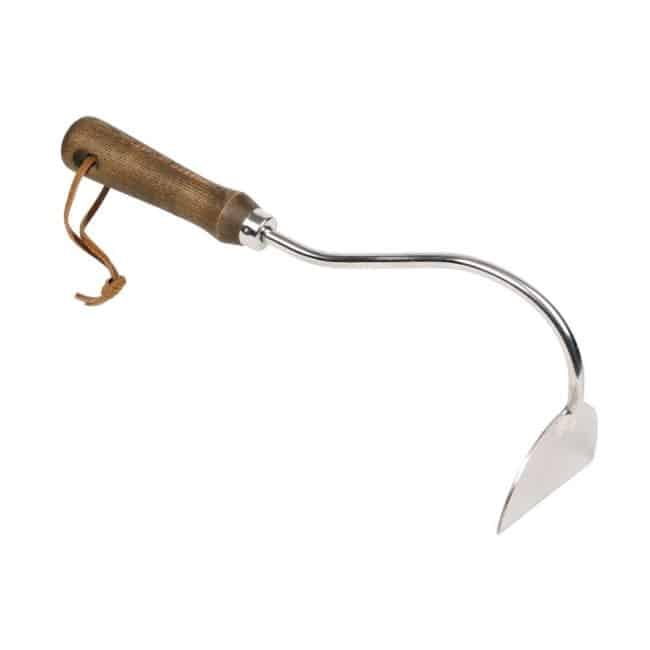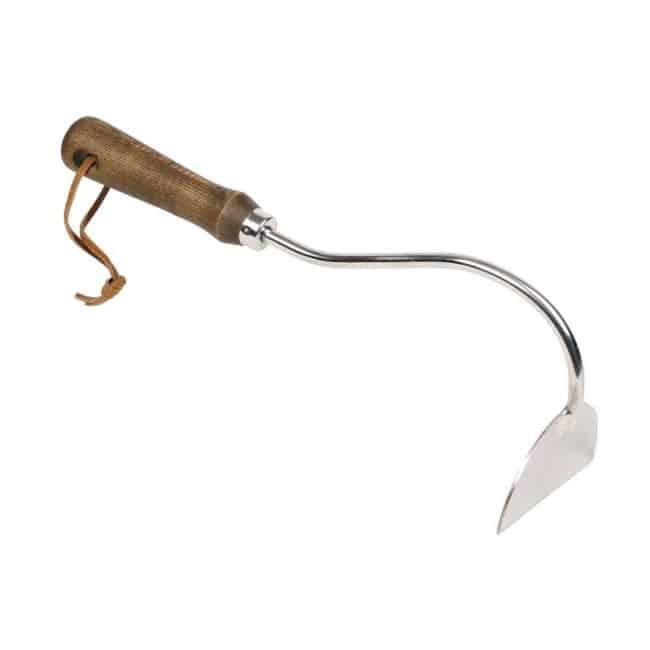 Image Credit: homedepot
There are numerous tools used for gardening and each one of these has its own importance. Among them is an onion hoe, a tool used for weeding and breaking up soil. Unlike what most of you think about when you hear its name, the onion hoe is not used for hoeing onions.
A common problem that seems to resurface again and again in gardens is that of weeds that are always posing as obstacles to growing plants and crops. The onion hoe is an efficient tool that helps to get rid of weeds between plants and enables proper cultivation. A steel onion hoe is durable and sturdy and is a hand held tool. It can also be used for taking out root veggies without causing any damage to the whole crop.
7. Pruning Knife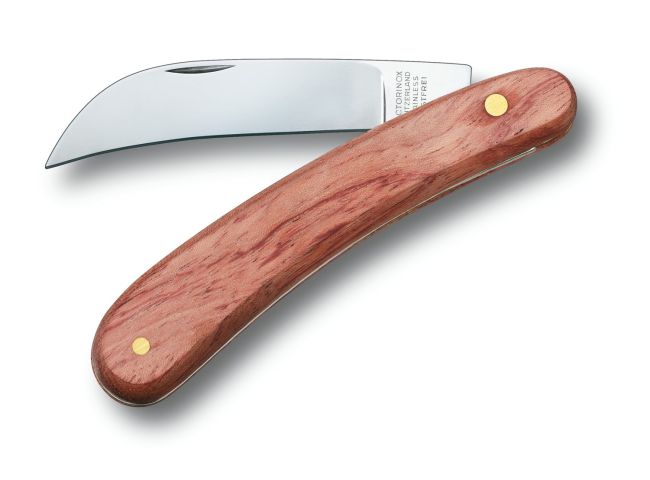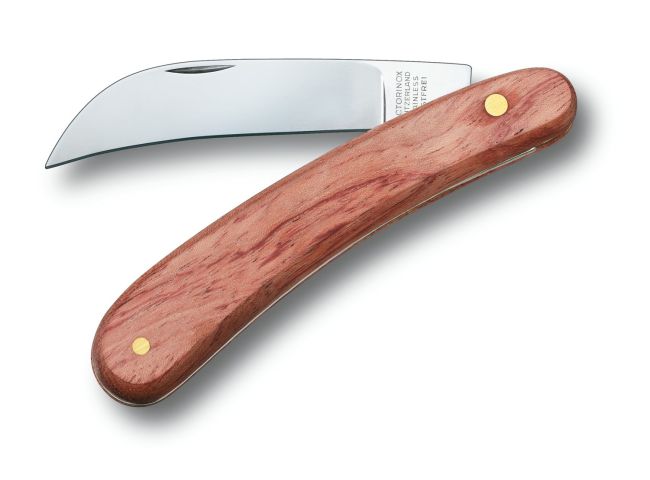 Image Credit: luxswiss
A knife is a tool without which gardening cannot be done. A pruning knife helps a gardener to thin branches that are soft and delicate. It also helps in giving a shape to rose bushes. If you have a garden that is decked with bushes and you need to prune these up, a knife can come to your rescue like no other tool.
A pruning knife, apart from cutting and thinning branches is also used for removing or snapping twines and suckers. With a lockable and curved blade, the knife helps in cutting even thick bean canes that have bound themselves up tightly.
8. Battery-Powered String Trimmer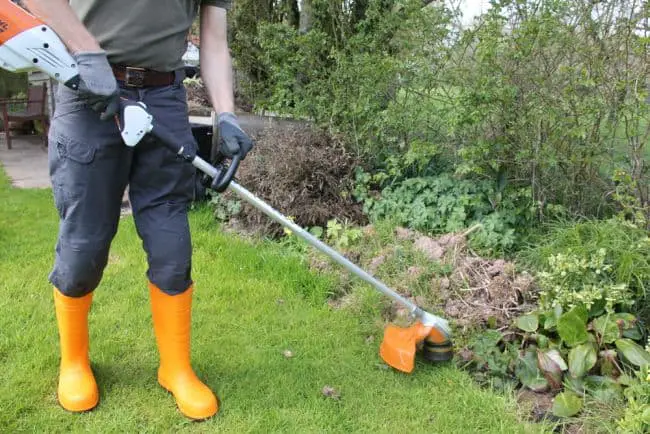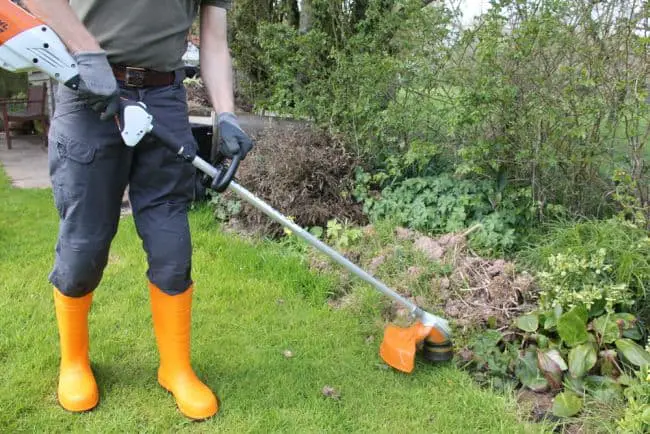 Image Credit: squarespace
A battery powered string trimmer is a cord free tool for gardening which enables you to move freely across your garden and do the trimmings. This tool is also more popular when compared to gas operated trimmer as it doesn't produce harmful fumes and is considered an Eco friendly device.
In this list of best garden tools, the battery powered string trimmer features prominently as it is a great helping hand in trimming shrubs more efficiently than other trimmers. You can also go under low branches to clear or trim off extra bushes. The tool is equipped with a string tip that helps in cutting. Its a sleeker version of a mower and is very powerful.
9. Electric Blower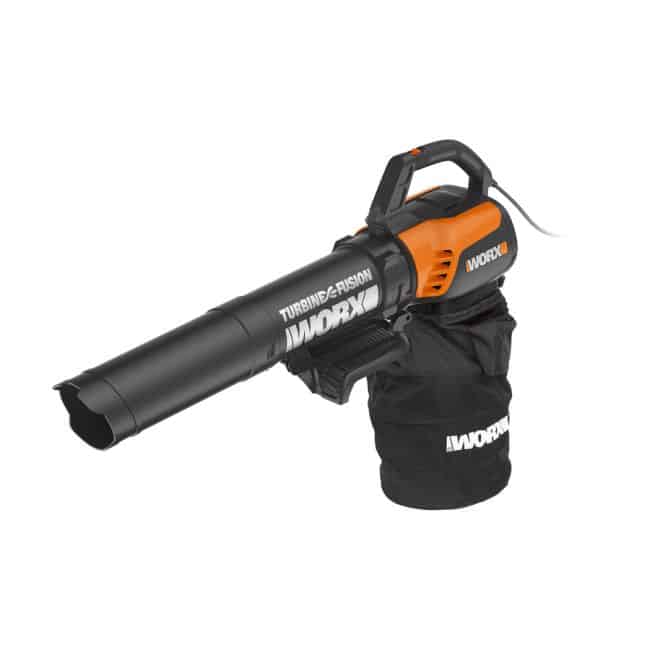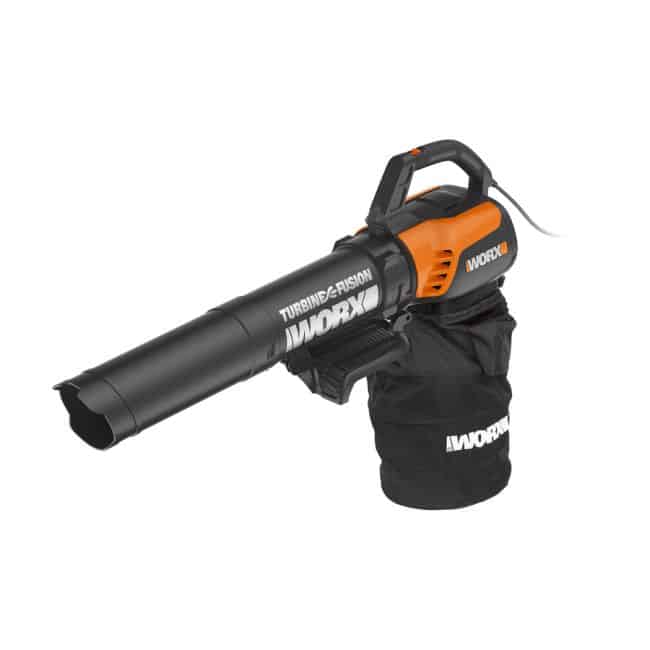 Image Credit: lowes
The tools for gardening such as the electric blower help a great deal in easing your gardening experience and making it less tiresome. A blower is essentially used for shredding leaves that you wish to collect and then use these for mulching in your gardens. While a rake is typically used for blowing leaves, now a days, it seems to be out of fashion and demand. An electric leaf blower is much more convenient and easy to operate. Some models come equipped with backpacks while others come attached with vacuum and shredder.
10. Mower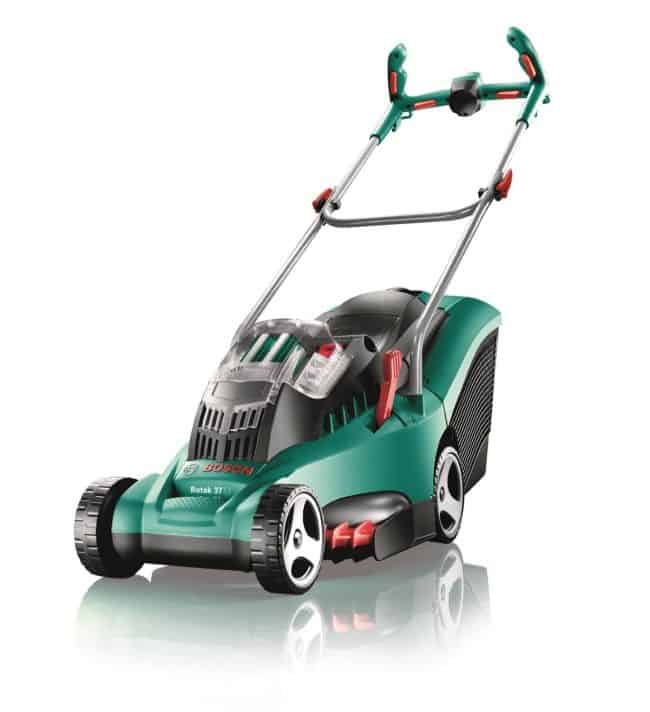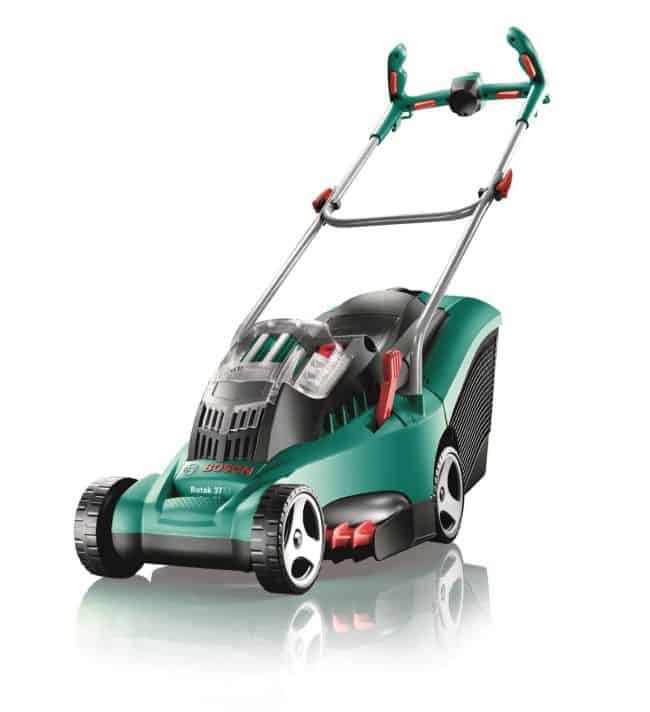 Image Credit: thebestmowers
Mowers have been a popular garden tool since ages and are needed for mowing grass. Without a mower, you cannot think of maintaining large lawns and grounds. Now a days, most mower models come equipped with features like self direction and cruise control. Most of these are Eco friendly and do not cause the production of fumes. Mowers are essential tools used for gardening and come in various types like manually operated ones in which you have to walk behind them to direct and control, the gas and battery operated, or self directed.
Also Read: How to Keep Deer Out of Your Garden
11. Chipper/Shredder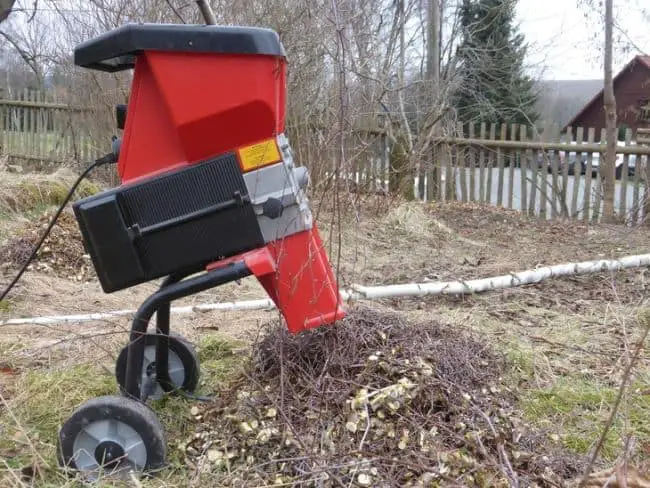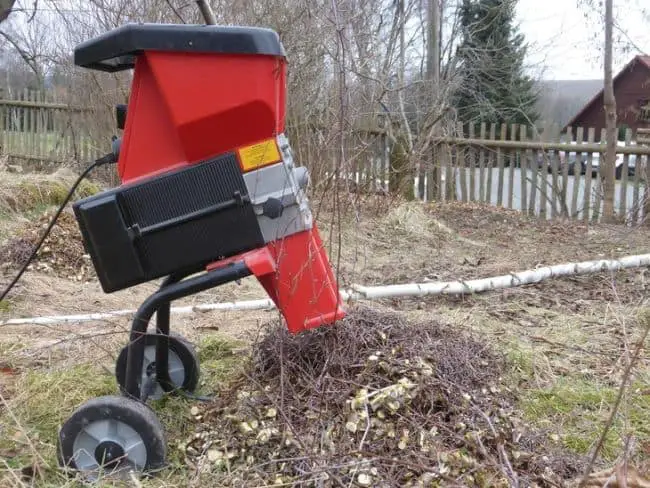 Image Credit: gardenambition-5e35
Making compost can now become much easier when you make use of a chipper shredder, a tool that helps you shred leaves, branches woods and twigs. With the shredding, you can mulch your way to the garden and create a good yield. A leaf shredder can be used primarily for shredding small sized leaves and twigs. But, if you want to chop and shred branches, then buy a chipper. A few models come equipped with vacuums as well as shredders.
Final Thoughts
Garden tools such as the ones showcased above will make gardening a less tedious job and more relaxing. These days, most people are investing in buying these high tech models that have revolutionized the world of gardening and landscaping.
From battery, gas, and electric powered tools to shred and mow, to simple pruning knives and chainsaws, you have got a wide plethora of tools to select. Hope this post on the best garden tools will enable you to grow lush green gardens that you have always wanted right outside your homes.
We are sorry that this information was not useful for you.
Tell us how we can improve.