31 Plants That Require Little Water : Drought Tolerant Plants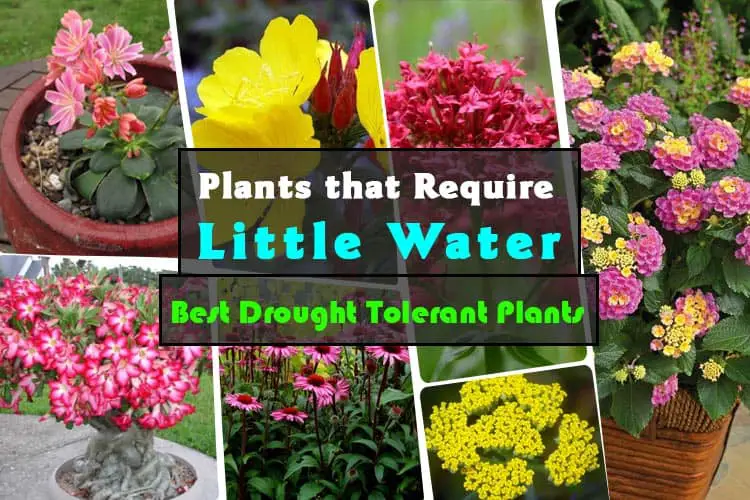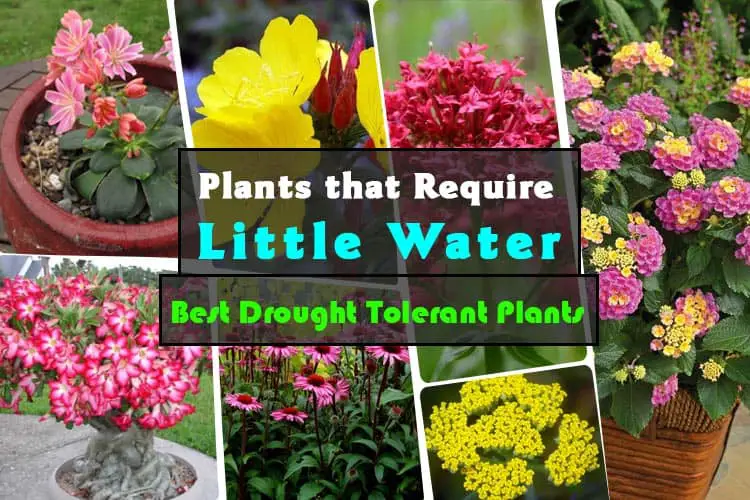 With the world facing a major water crisis today, most regions around the globe are getting drier and drier. The day is not far when there will be no or very little water for the survival of human beings, and in those circumstances, gardening or any activity related with water will be a distant dream. But, one shouldn't loose heart as gardening will definitely be in the picture for many years to come. And you must be wondering what makes us say this! Thanks to these 31 drought tolerant plants that can make our gardening dreams come true even with less water.
1. Portulaca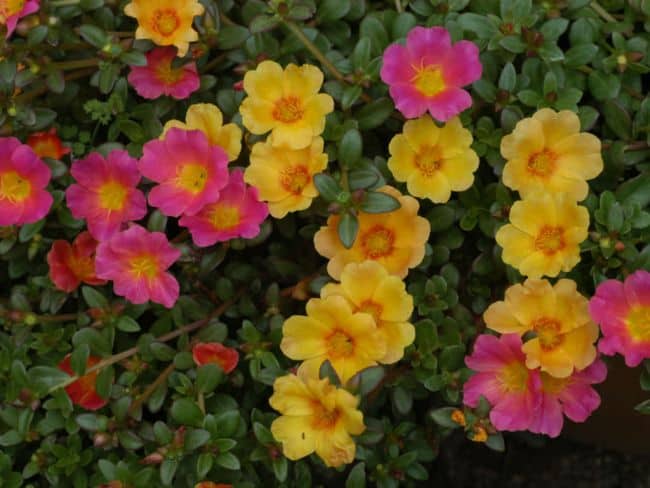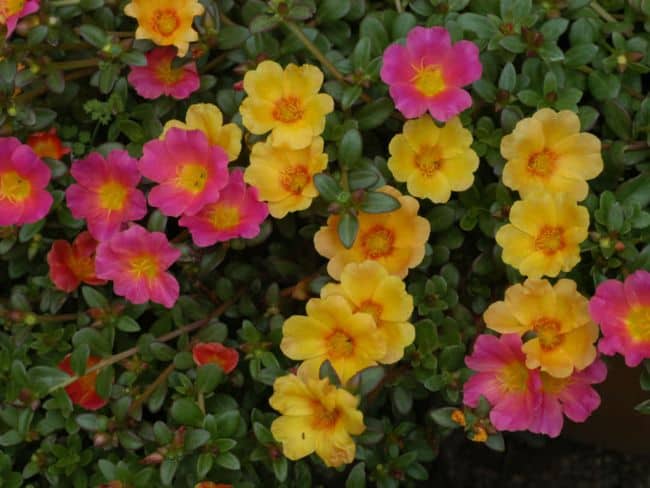 Image Credit: worldofsucculents
Portulaca features first in this list of drought resistant flowering plants. This plant is quite sturdy in the sense that it can tolerate drought and grows well in dry soil. It features chunky watery leaves that equip it to survive without water for a long time. This flowering plant can thrive well in warm conditions.
2. Wallflower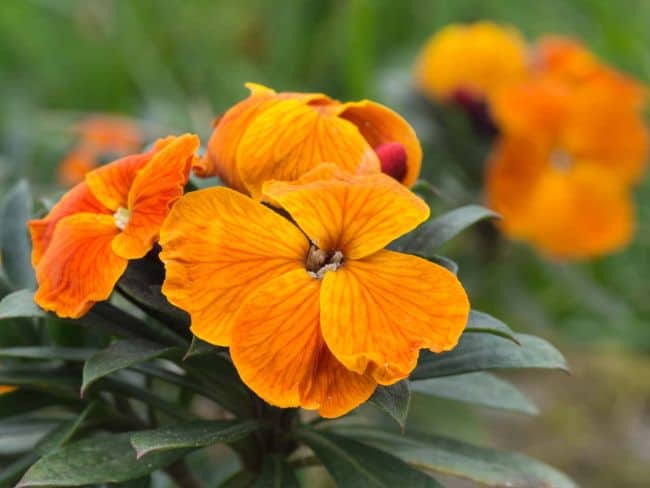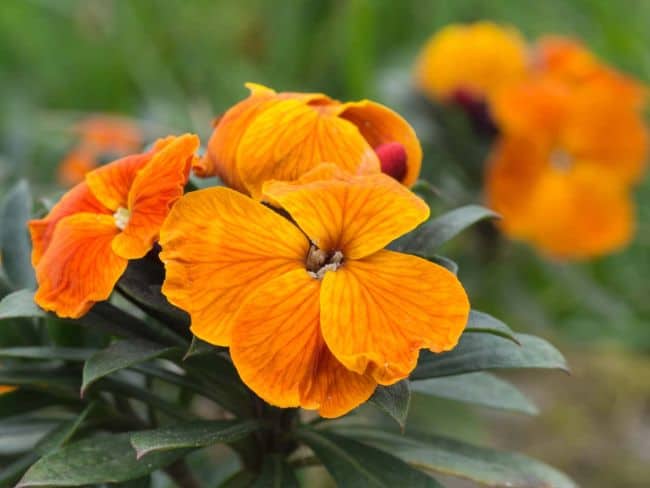 Image Credit: saga
In warm regions, the Wallflowers live for a short period, and are quite resistant to drought. However, these grow annually in colder areas. These come in the list of plants that don't need water regularly. Only occasional watering is enough to keep them going. These produce clusters of beautiful flowers in spring time and summer. Always remember this plant will grow nicely when you water it less.
3. Jerusalem Artichokes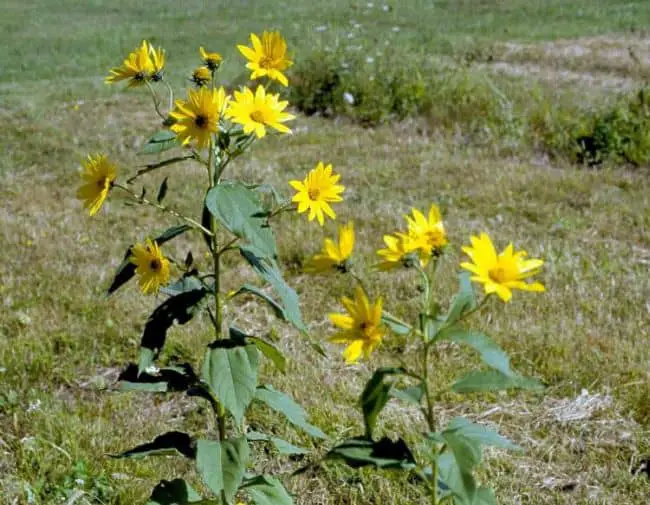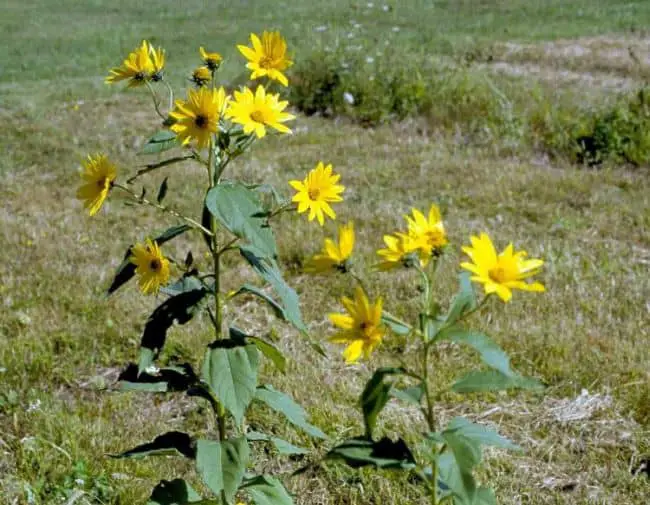 Image Credit: mdc
If you live in a region that is affected with water scarcity and are looking for such plants that can thrive well with less water, then you can try planting the charming Jerusalem Artichokes, a relative of the sunflower. The plant grows fast and is perfect for a survival garden.
4. Globe Thistle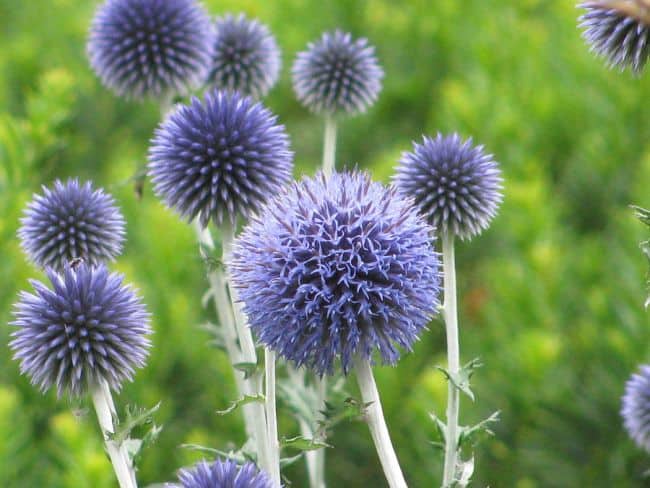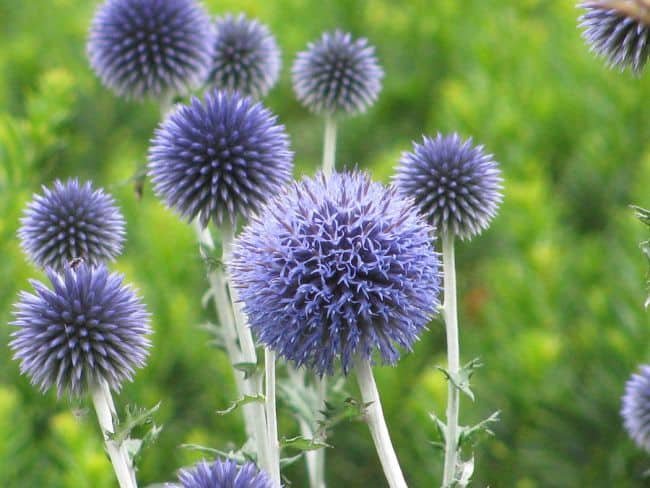 Image Credit: fineartamerica
Among plants that require little water is the easy to grow perennial – Globe Thistle. It can tolerate drought conditions well and can flourish perfectly to cover your garden bed. It produces blueish and violet colored flowers that are prickly in texture.
5. Poppy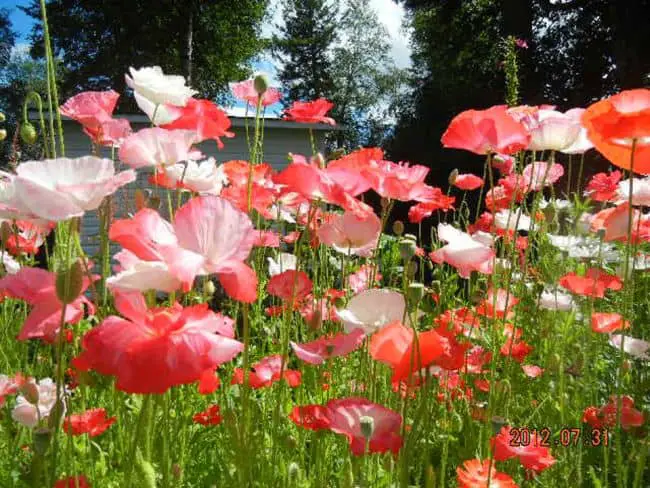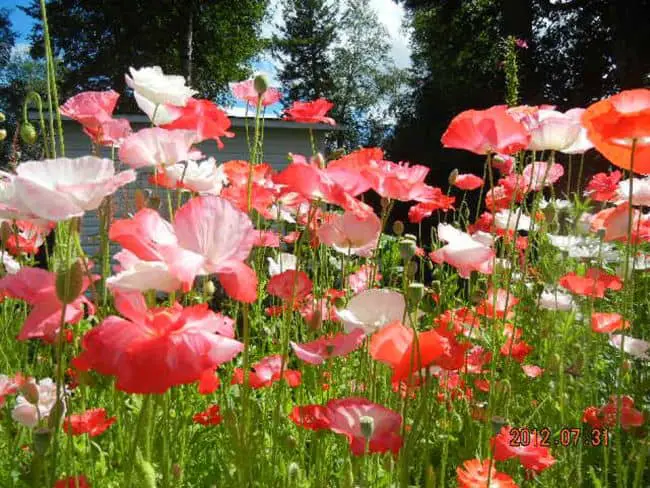 Image Credit: ridgeviewgardensbandb
Requiring very little water to grow and thrive, the poppy is the most popular flowering plant to be grown in survival gardens. These need lot of sunlight to flourish and produce beautiful looking flowers.
6. Sorghum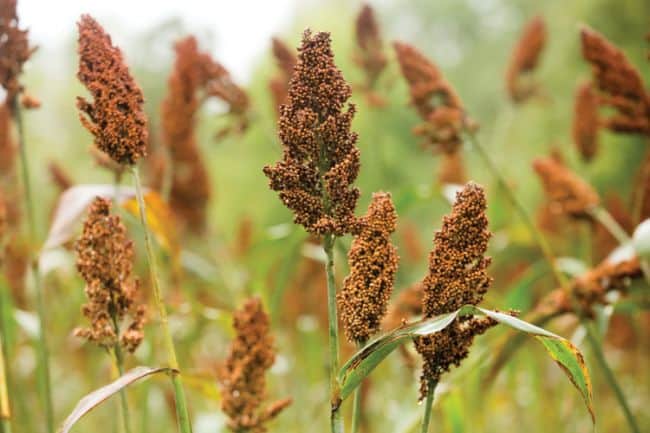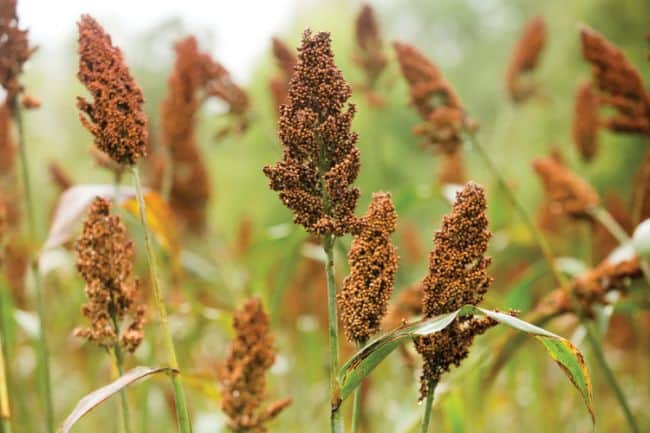 Image Credit: ncfieldfamily
Considered one of the best drought tolerant plants, the sorghum can tolerate less favorable conditions for growing, like droughts. The plant is a perfect choice for anyone that is looking to build a survival garden. It can be matured to be harvested for its grain.
7. Gourds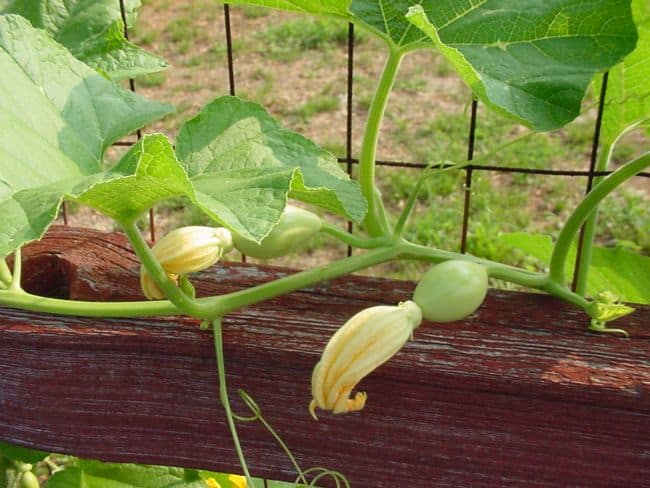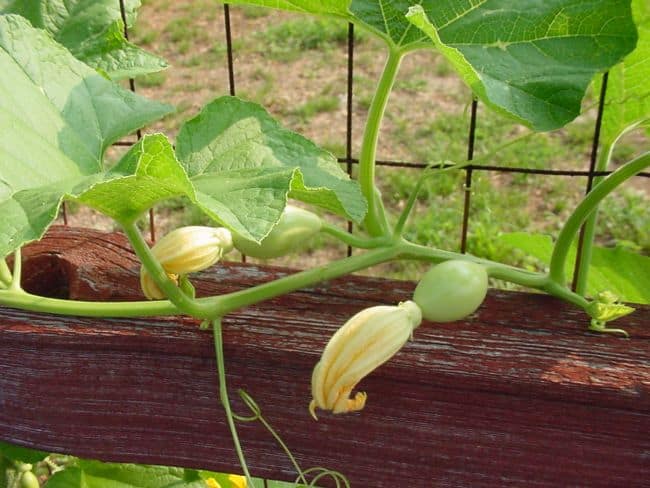 Image Credit: outtamygourd07
Gourds of all kinds grow well in regions that have less water. These veggies store lot of water in them and therefore, do not need regular watering. These also need very little care.
8. Lavandula Multifida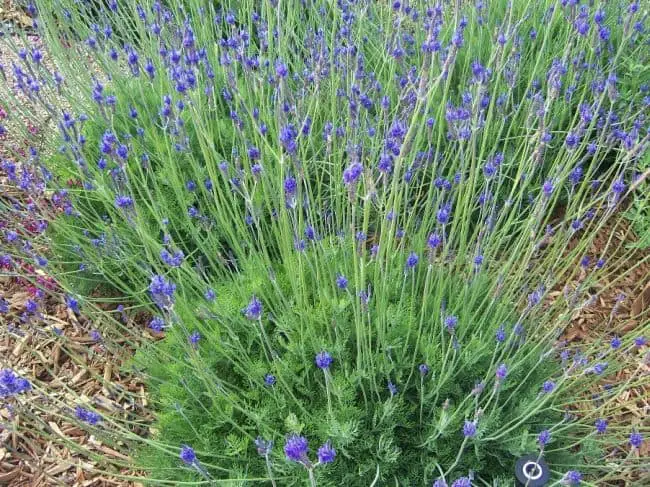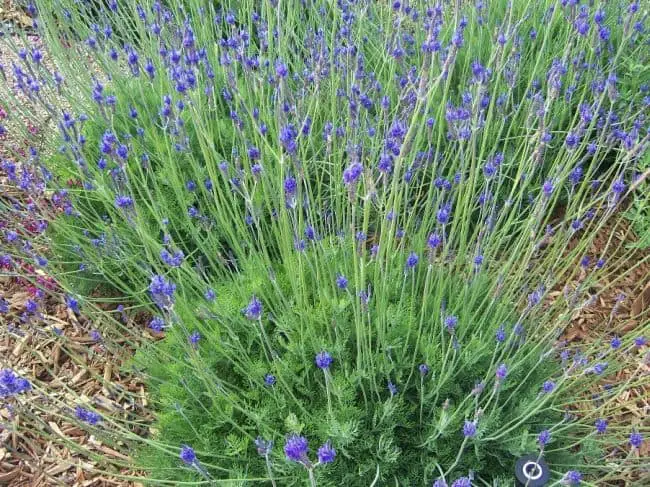 Image Credit: blogspot
Lavandula Multifida is a Mediterranean shrub that can survive with very little water. It features thin stems and violet colored flowers that appear on the plant in spring and fall. The foliage is silver in shade.
Also Read: 31 Awesome Gardening Hacks and Tips for your Garden
9. Lewisia Cotyledon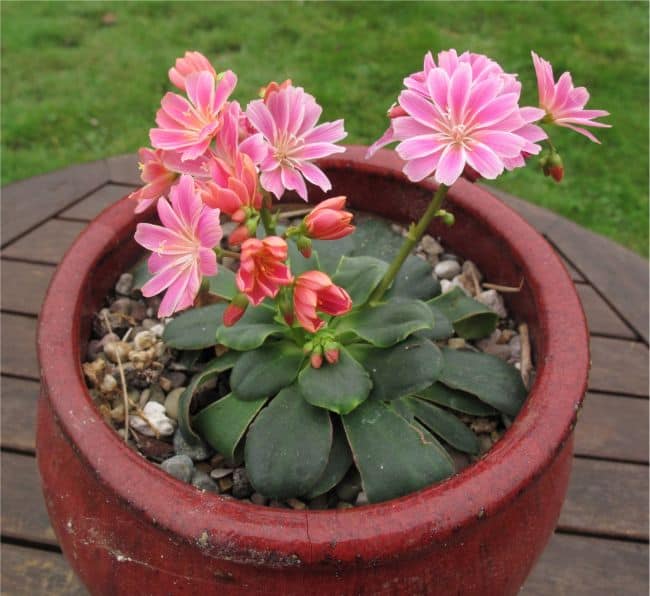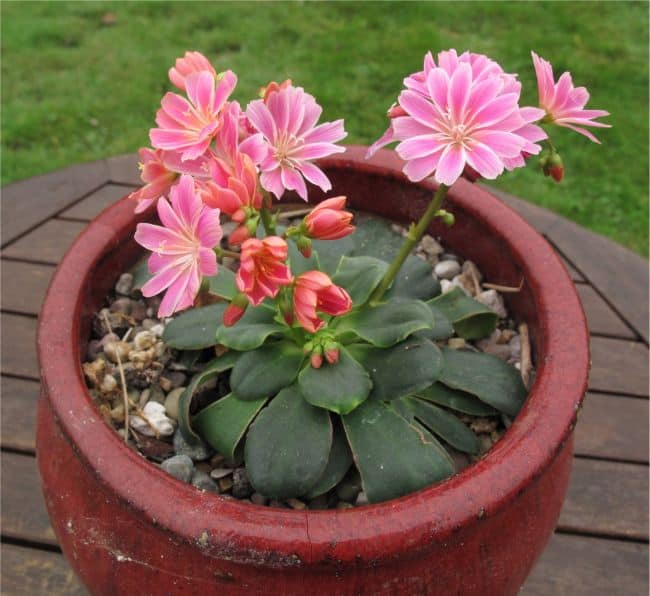 Image Credit: raingardenarts
Also known as 'Sunset Strain', Lewisia is a 'less water needing' plant variety that grows in Oregon and California. It is one foot in height and 10 inches in width, and is bestowed with evergreen foliage. It can grow very well in such gardens that are drought affected.
10. Agave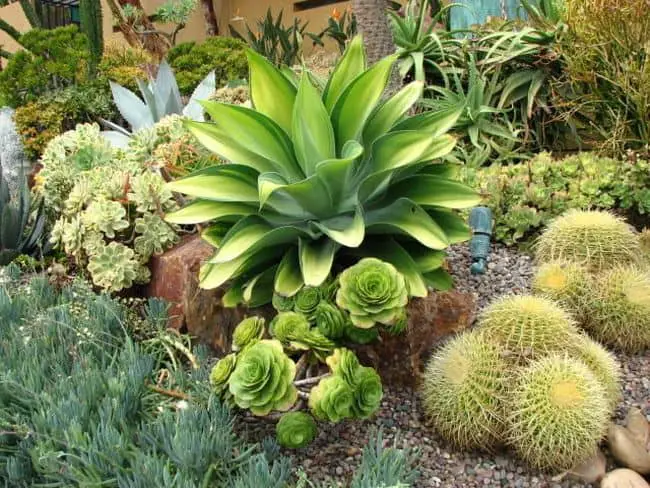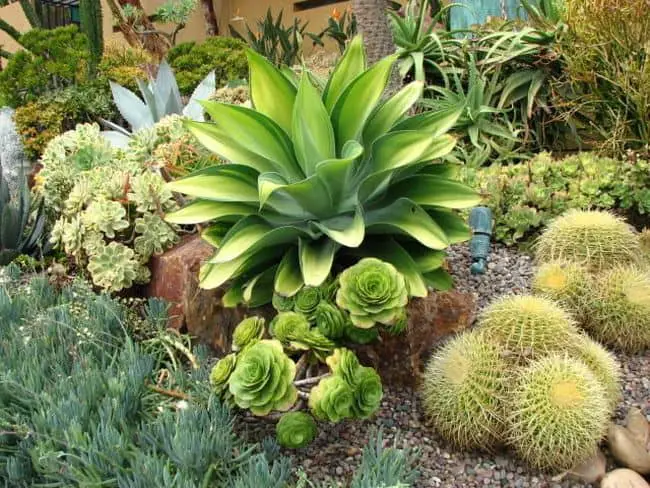 Image Credit: balconygardenweb
Featuring an unusual or odd shaped foliage, the Agave plant needs very little water for survival. It has thick foliage and sharp edged leaves that contain lot of water inside, and can tolerate many occurrences of droughts.
11. Verbena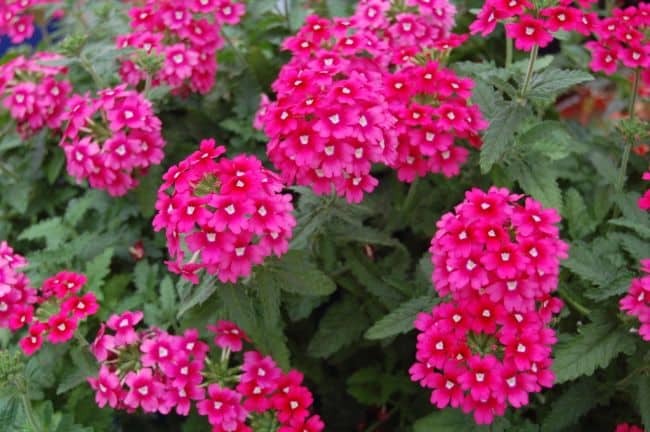 Image Credit: gpnmag
Producing flowers from spring to fall, the Verbena is a rapidly or fast growing plant even when it grows in drought affected areas. The plant needs more of heat to produce colorful blooms. It is a plant that is suitable for both tropical and temperate climates.
12. Rock Daisy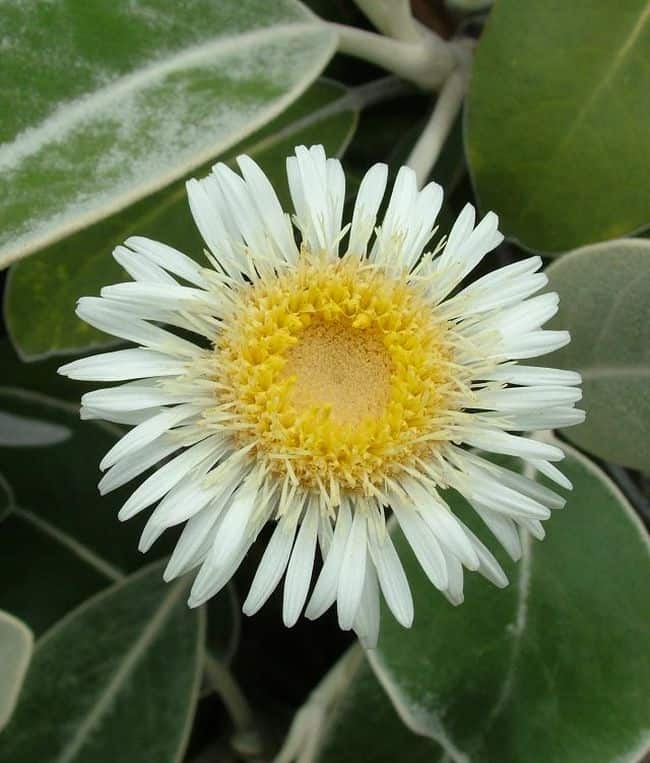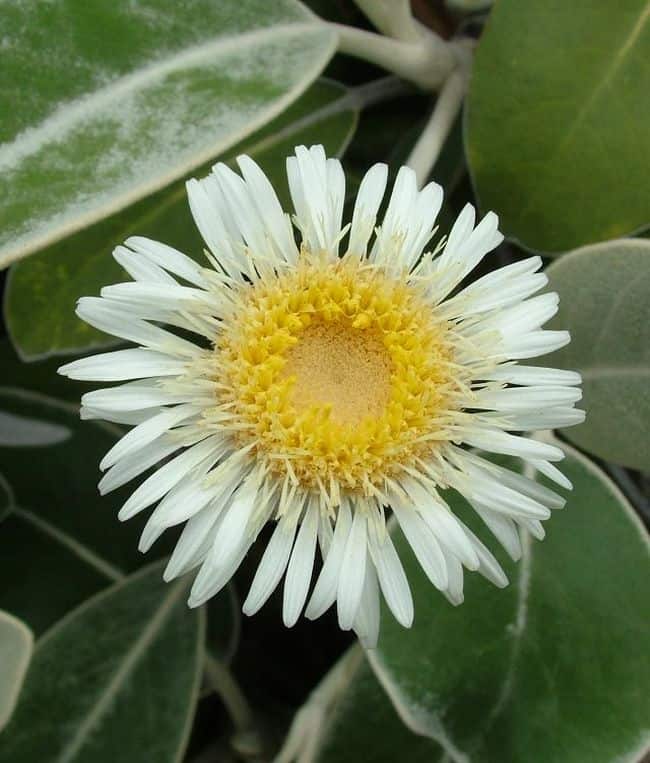 Image Credit: tiranapost
The Rock Daisy is considered as one of the best drought resistant plants to be grown in survival gardens as these flowering plants need very less water to survive and propagate. This plant finds itself grown in most rock gardens because of its easy maintenance routine and beautiful appearance.
13. Evening Primrose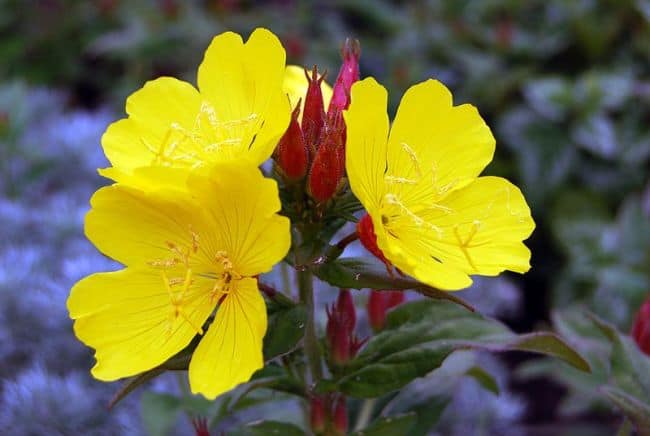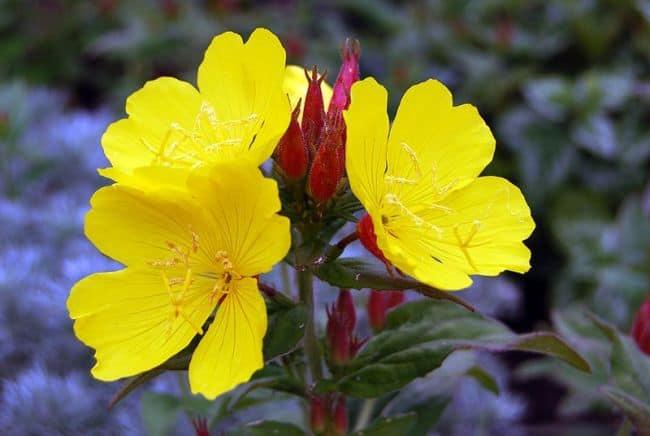 Image Credit: blogspot
The Evening Primrose or Oenothera is a great plant that can enhance the look of your garden in an instant, and also, it can grow with lack of water and care. It can propagate nicely even in poor soil conditions. One popular variety of the Evening Primrose is the Lemon Drop that produces aromatic yellow colored flowers in the summer, and also needs very little water.
14. Sedums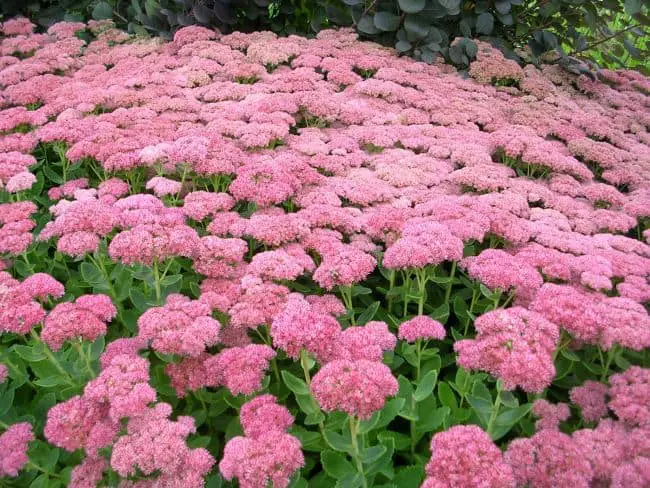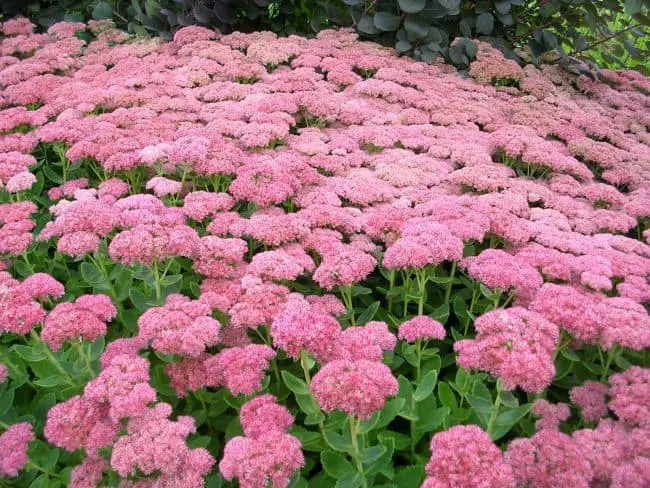 Image Credit: gardeningwithcharlie
In case you have been searching for survival plants, and haven't found any, then, here is presenting a drought resistant plant variety called Sedum. This plant is perfect for low water gardens and produces pink colored flowers in Autumn.
15. Rose Campion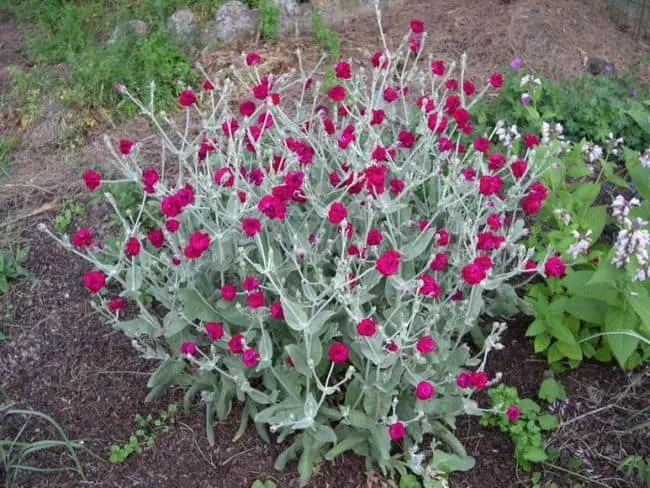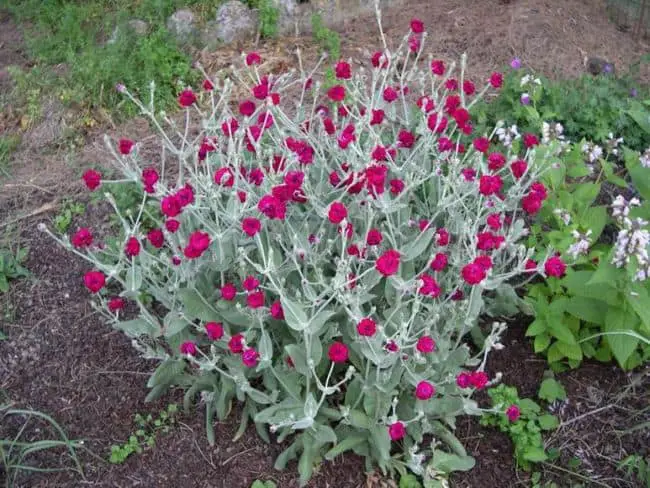 Image Credit: pinimg
Rose Campion, with its silver colored green foliage is one of the most popular plants that require little water. This plant is quite easy to grow and can tolerate droughts. However, you need to water it during continuous spells of drought. But, make sure that you do not over water.
16. African Daisy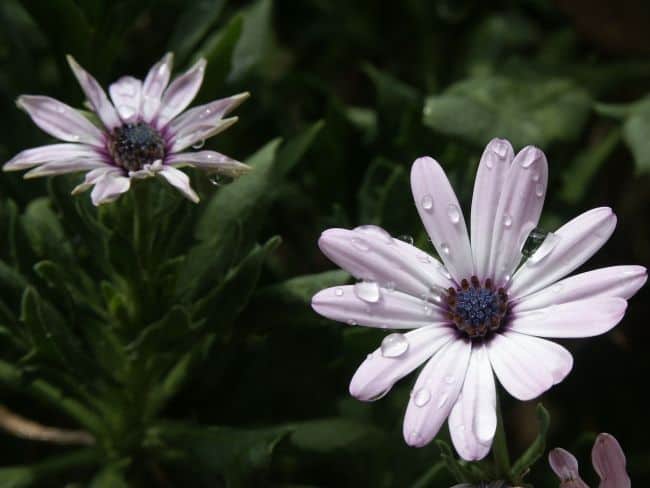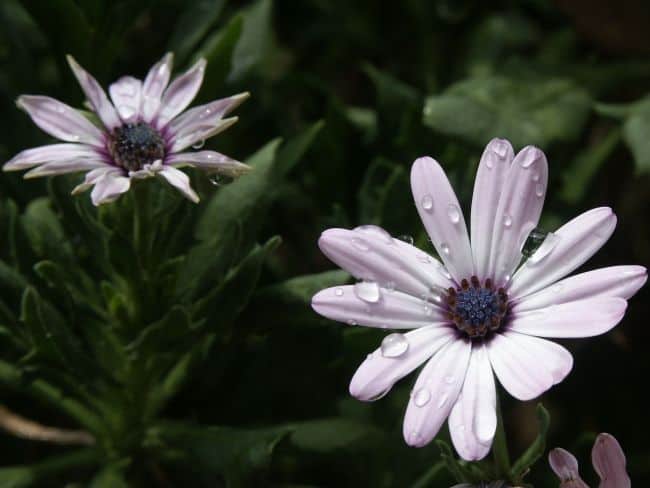 Image Credit: tqn
African Daisies or Gerberas are a plant variety that need watering when they are being planted. But, once they grow, these do not need more water and can withstand droughts as well. The Gerbera is pretty hard to eliminate and remains alive for a long time.
Also Read: 25 Most Popular Bonsai Trees
17. Black-eyed Susans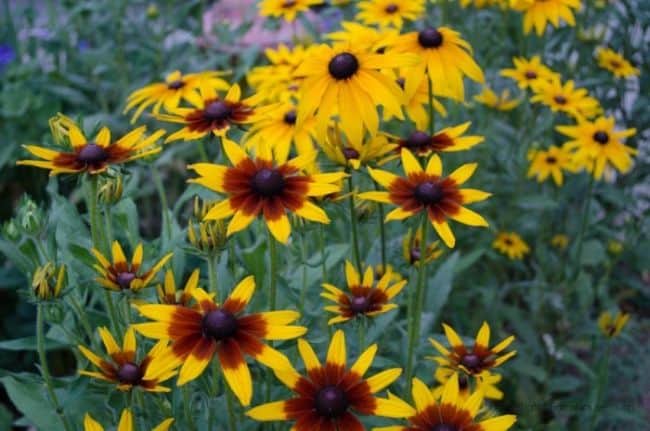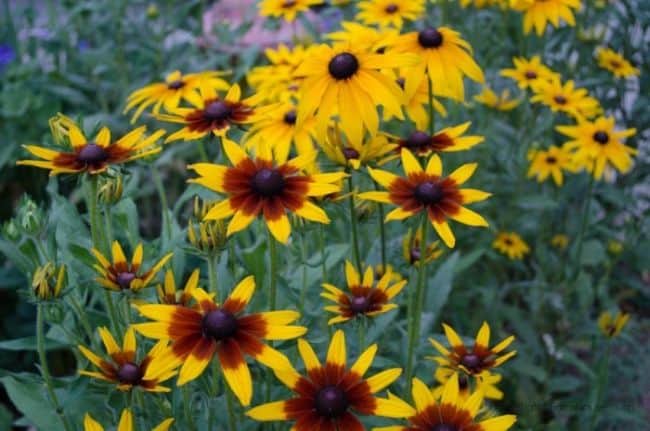 Image Credit: flowerpatchfarmhouse
If you have a garden that is facing a severe water shortage and is almost arid, then the Black-eyed Susans are just the right kind of plants for you. These need very little water for survival and can withstand long spells of dryness.
18. Butterfly Weed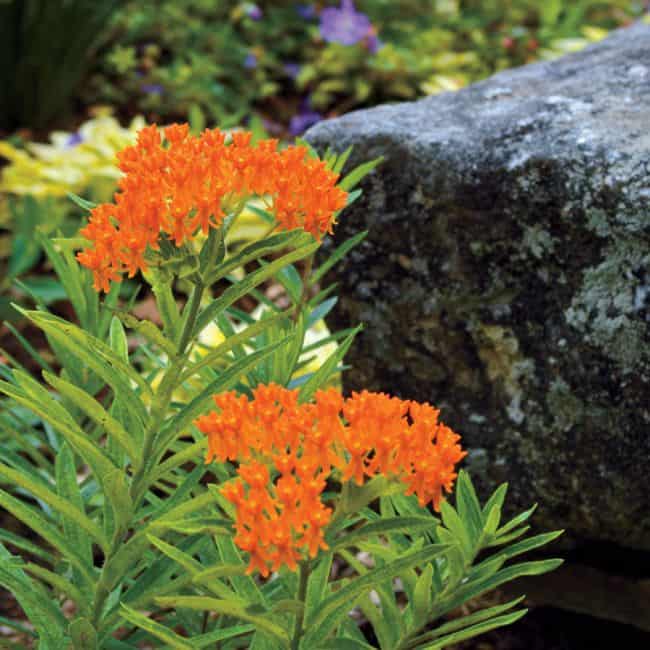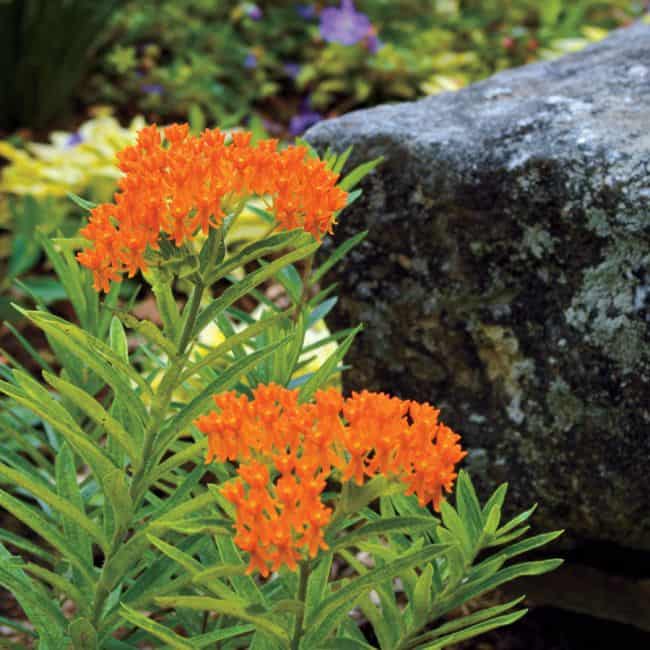 Image Credit: parkseed
The beautiful Asclepias Tuberosa or the Butterfly Weed is perfect for an arid landscape or garden. The plant attracts hummingbirds and monarch butterflies to your garden and is very easy to maintain with very less water. Since it attracts butterflies, it has been given the moniker 'Butterfly Weed'.
19. Lantana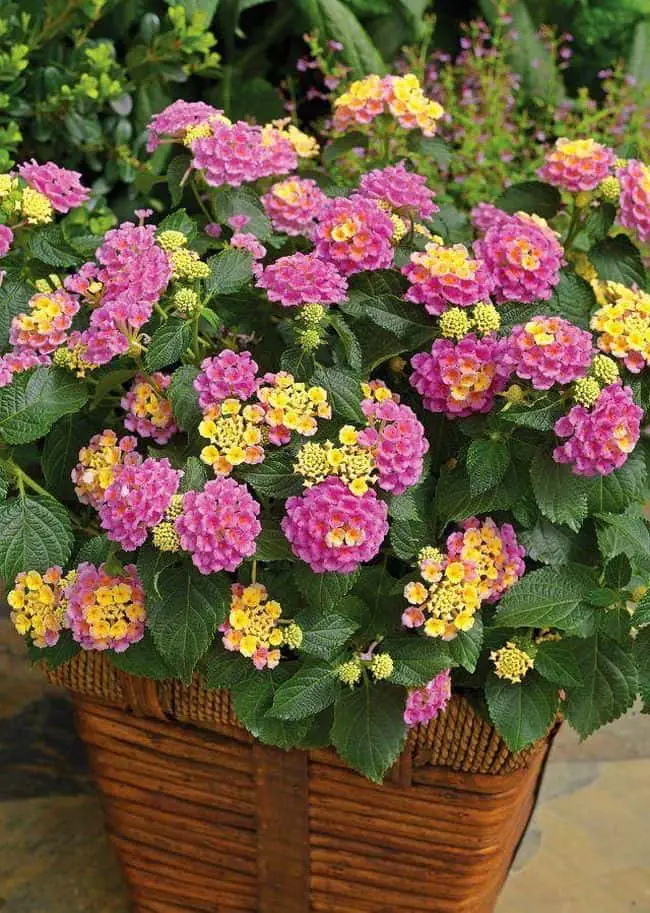 Image Credit: pstatp
Lantana is one among the many plants that don't need water to thrive and propagate well. It is a popular plant as it produces colorful blooms that appear in clusters. And it can be grown easily in pots and containers with very little water and care.
20. Euphorbia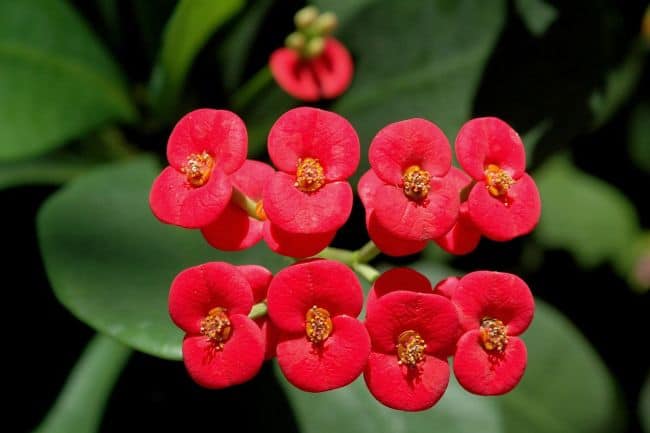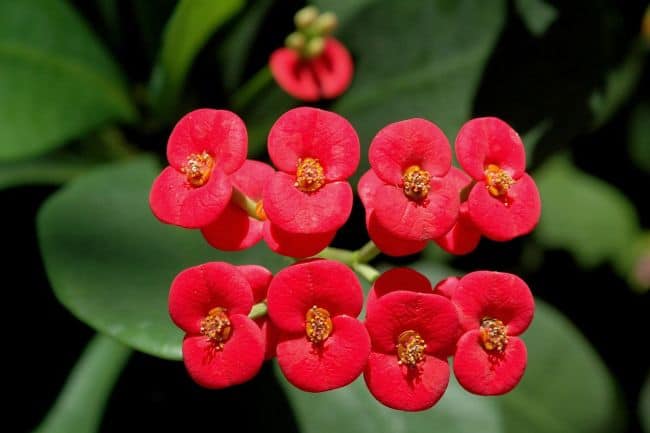 Image Credit: wikimedia
If you are looking forward to welcoming a new plant variety that survives droughts and dry soil, then the beautiful Euphorbia is the best option. This plant needs very little care and also less water to grow and survive. Almost all the varieties of Euphorbia, both annuals and perennial, can tolerate to water scarcity.
21. Dry Beans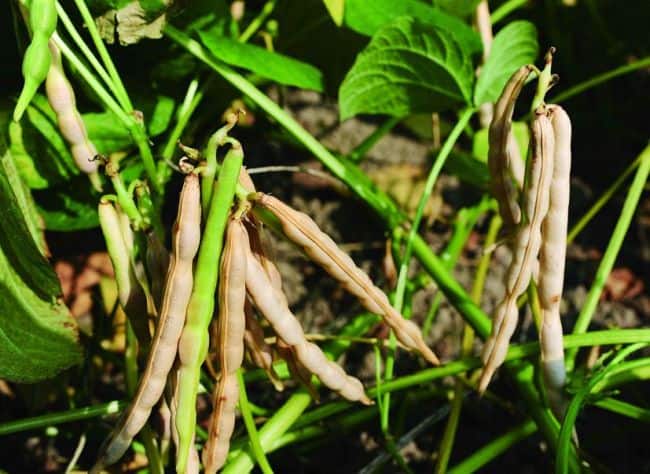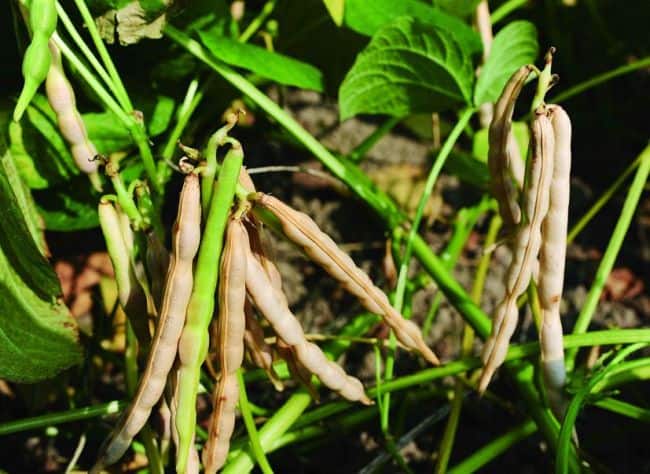 Image Credit: balconygardenweb
If you are living in a dry region, but, wish to own a garden, then, plant the Dry Beans like the Cherokee Trail of Tears and Hidatsa Shield Figure. Dry Beans are good for such gardens that are arid. These bean plants are power packed with proteins and must be grown in case your landscape is dry. You can learn to grow Adzuki Beans here.
22. Bougainvillea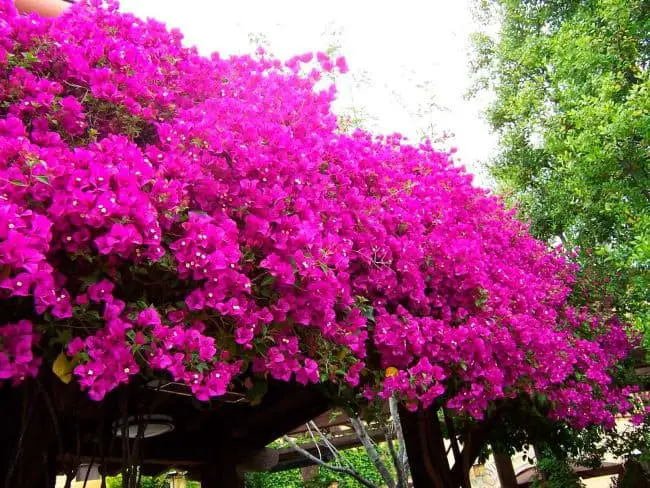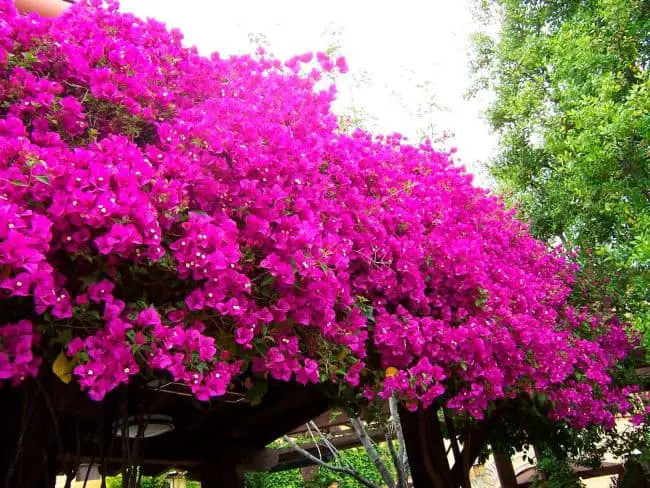 Image Credit: viverosmogan
Drought resistant flowering plants are a boon for survival gardens, and you will surely miss out on owning a wonderful looking verdant spot if you do not plant the Bougainvillea. This plant can survive long spells of drought and is perfect for an arid landscape.
23. Yarrow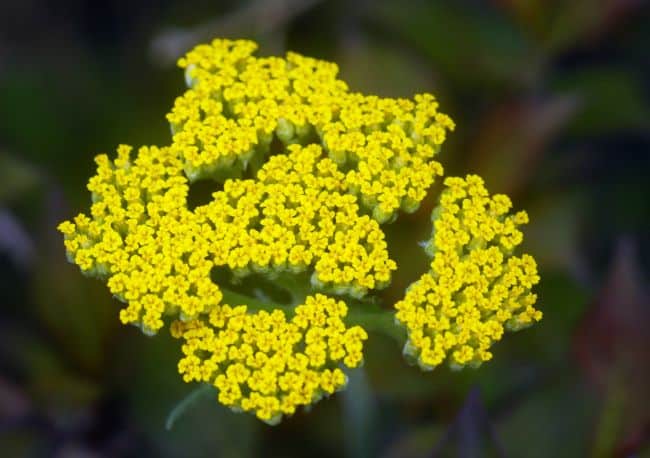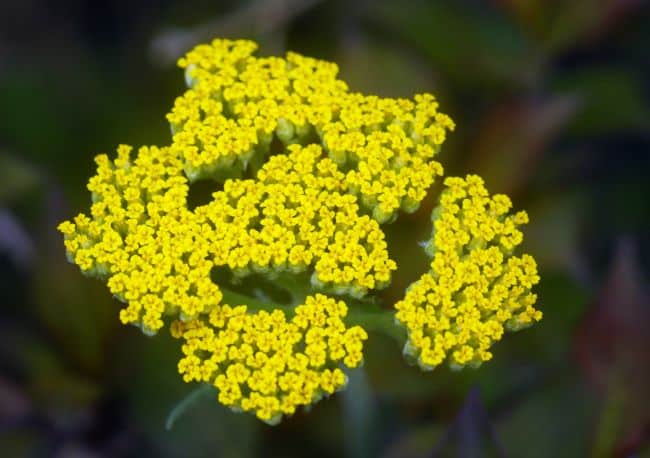 Image Credit: almanac
A perennial, the Yarrow can withstand long spells of drought. It produces ornamental flowers and has a decorative foliage resembling fern. The best part about growing Yarrow is its ability to thrive well with lack of water. If you are keen on growing these plants, grow them on rock gardens or borders.
Also Read: Using Aquarium Water for Plants
24. Adenium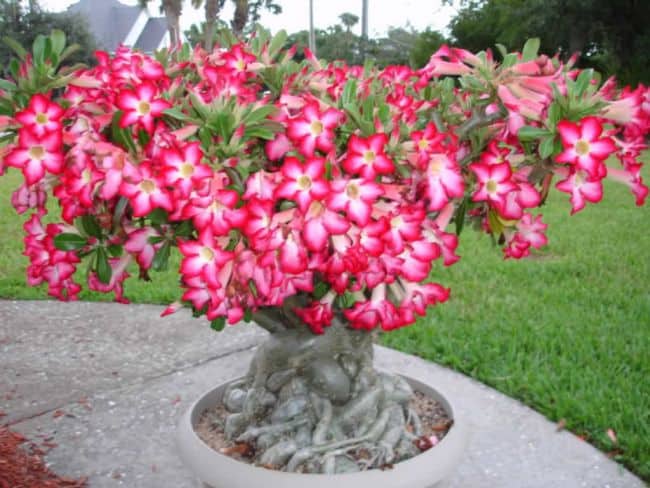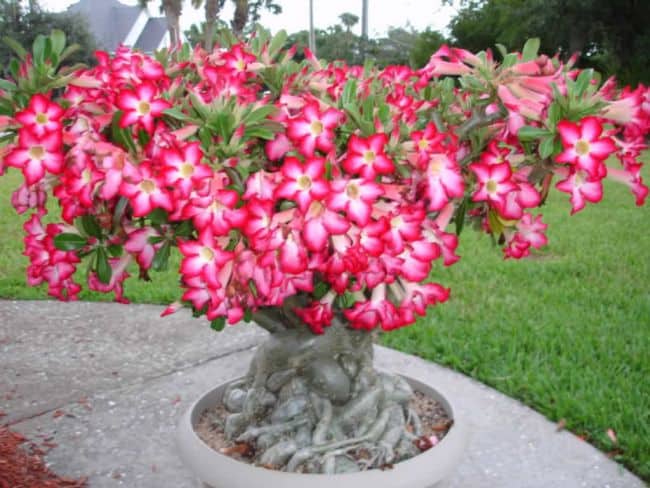 Image Credit: worldofsucculents
A tropical succulent, the Adenium is one of the best drought tolerant plants as it can grow wonderfully in dry and arid regions. It is also known as Desert Rose and requires loads of heat and sunlight. The succulent plant can also thrive well in colder regions without enough water.
25. Rock Soapwort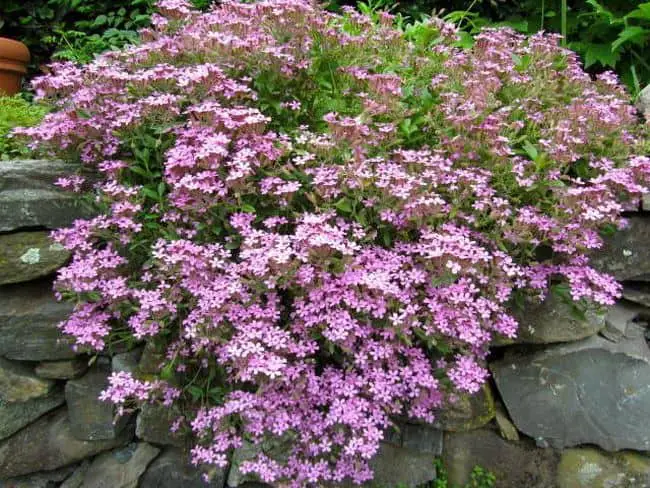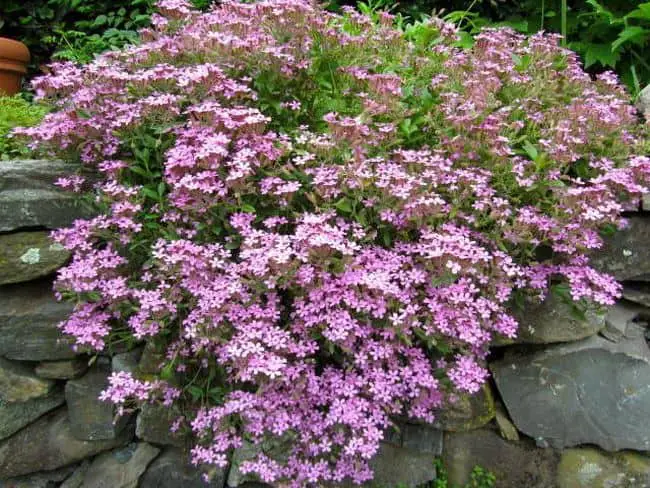 Image Credit: modernbotanicalsblog
For anyone that is looking for a plant that is resistant to droughts and can go on without water for a long time, then the Rock Soapwort is their go-to plant. It is because this Southern European plant specie can thrive well in drought like conditions and needs little care. You will be surprised to see it going strong even when you have neglected it for a long time. It is also called Tumbling Ted.
26. Agastache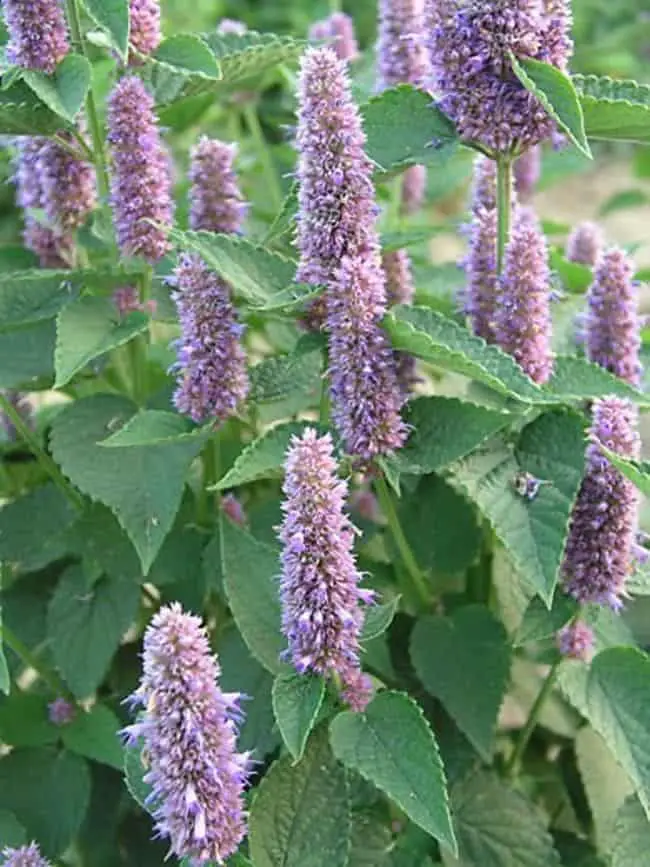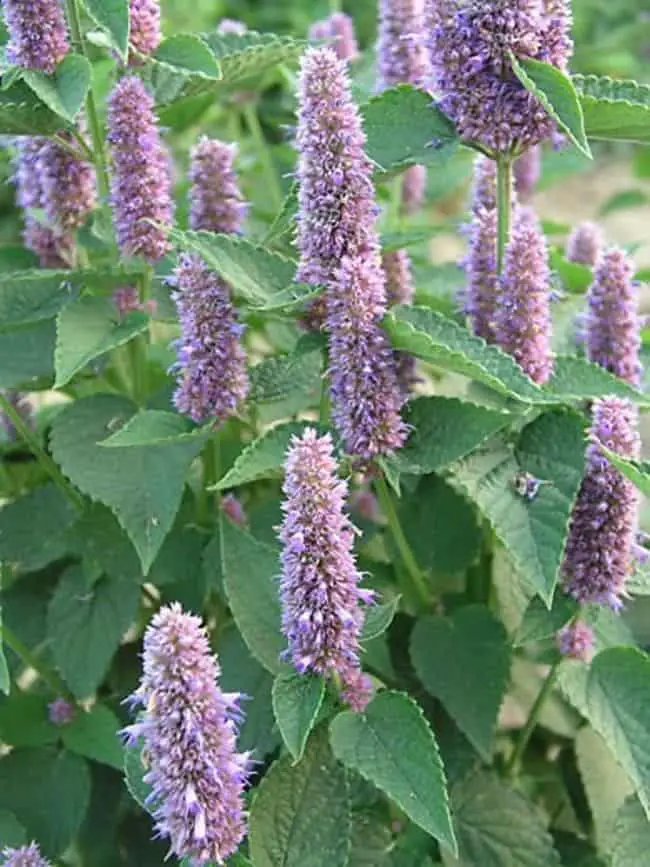 \
Image Credit: bluestoneperennials
Known as 'Blue Fortune', the Agastache is not only tolerant to drought, but also repels deer. It is a hardy plant that attracts butterflies, bees and hummingbirds and is perfect for a garden that is dry. Here are some tips on how to keep deer out of your garden.
27. Salvia Greggii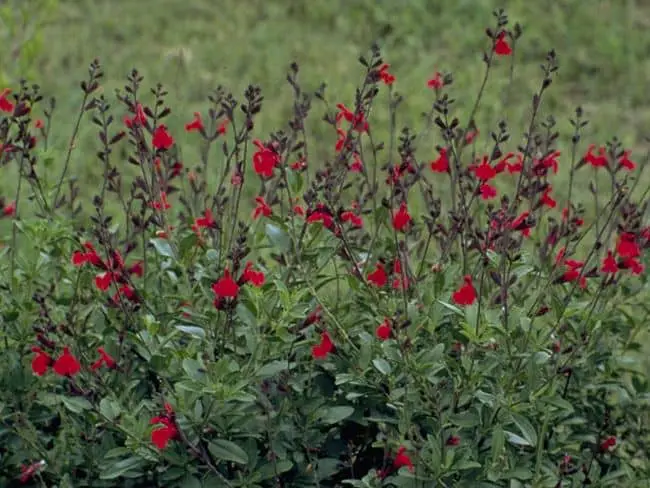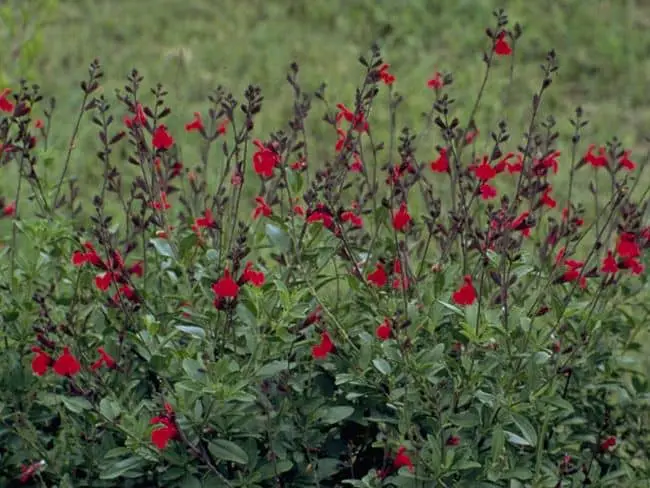 Image Credit: wildflower
The evergreen 'Navajo Red' or Salvia Greggii also attracts butterflies and hummingbirds to the garden, and is a drought resistant perennial plant as well. It produces charming flowers throughout summer and does need shade of some form to grow healthily.
28. Red Valerian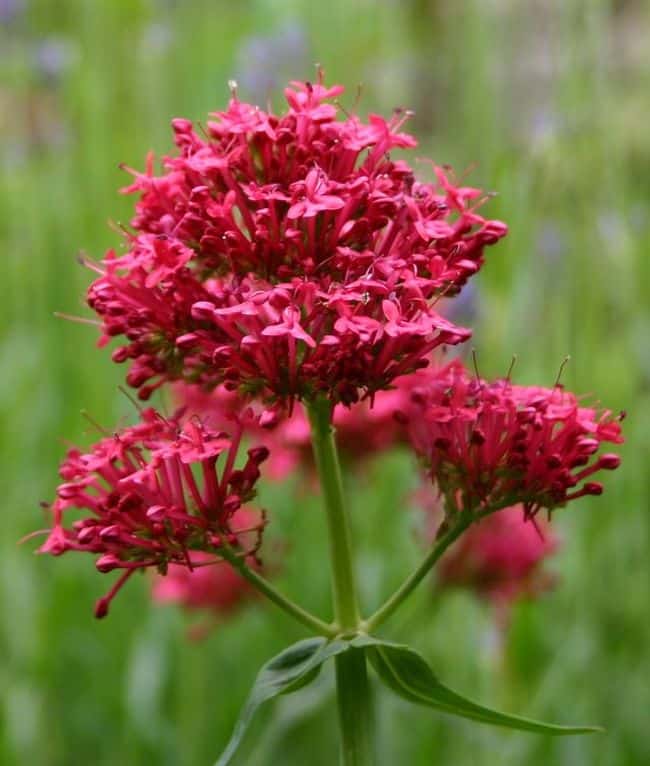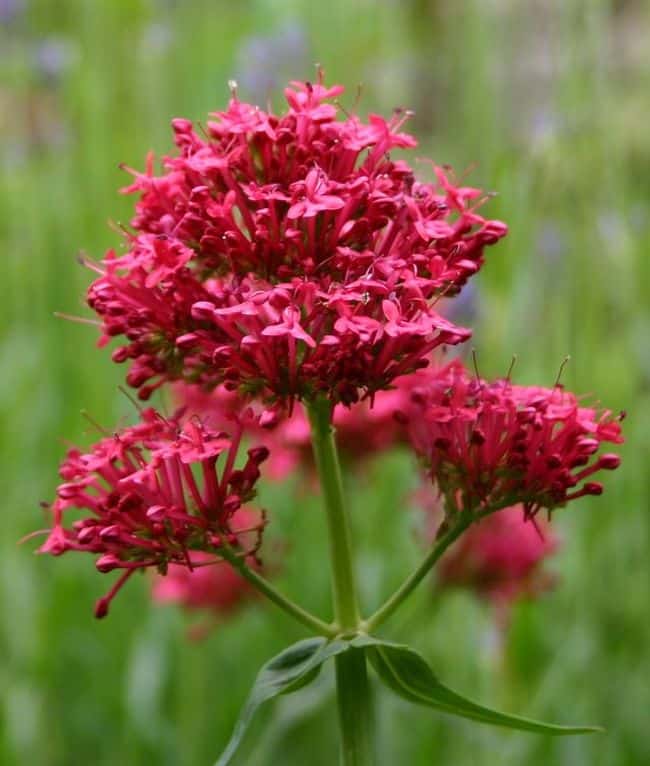 Image Credit: tiranapost
Red Valerian is one among the best drought resistant plants that we have presented today. It produces blooms from later part of spring and features blueish green colored foliage. It only needs care and watering before it is established fully. Afterwards, it doesn't need much of water and can survive well without regular care and watering. Here are some tips on watering house plants.
29. Coneflower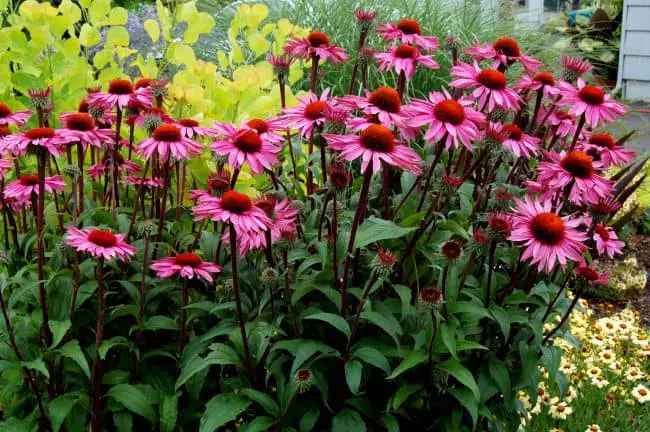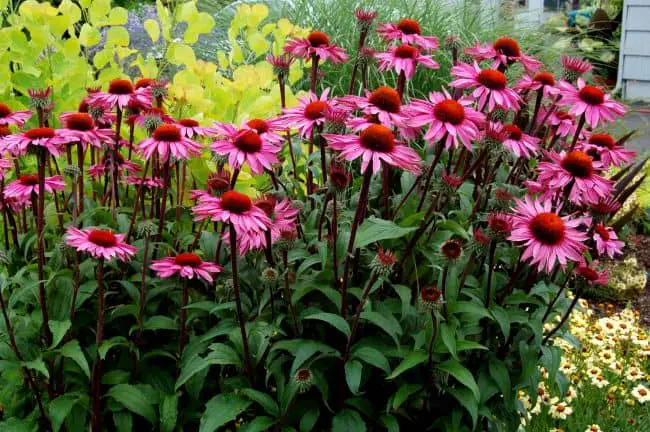 Image Credit: monrovia
Resistant to drought, the Coneflower is the ultimate go to flower for your survival gardens as it doesn't need daily watering and loads of care. It can survive long spells of dryness and can propagate well in any kind of well drained soil.
30. Catmint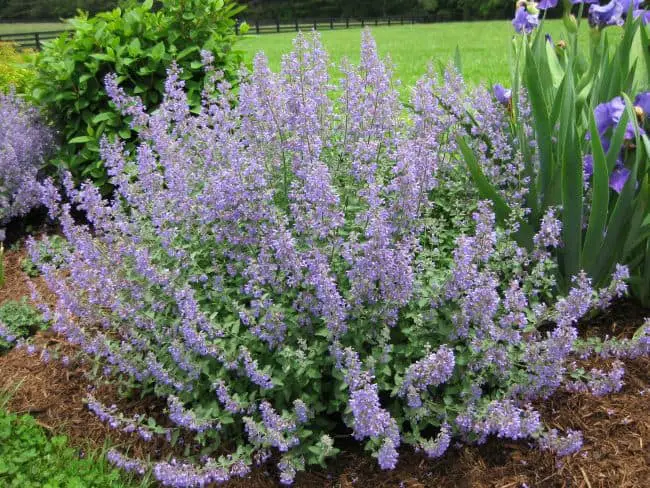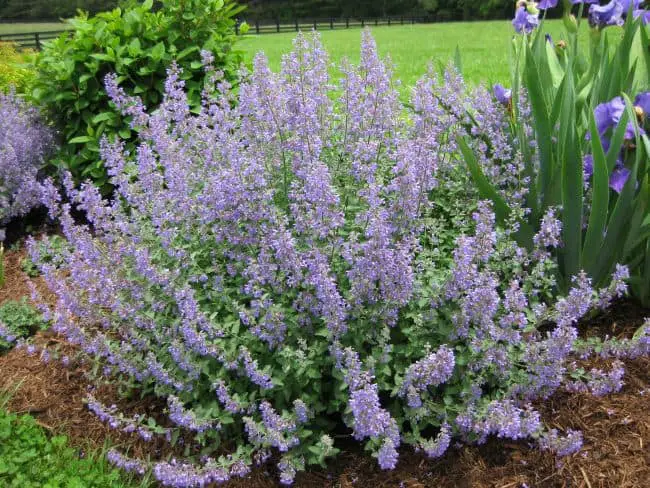 Image Credit: piedmontmastergardeners
Drought tolerant plants like the Catmint are exquisite add-ons to your garden borders and pots. This 3 foot tall plant produces fragrant flowers from summer till early fall, and attracts bees and butterflies.
Also Read: 21 Natural Pesticides for Houseplants
31. Licorice Plant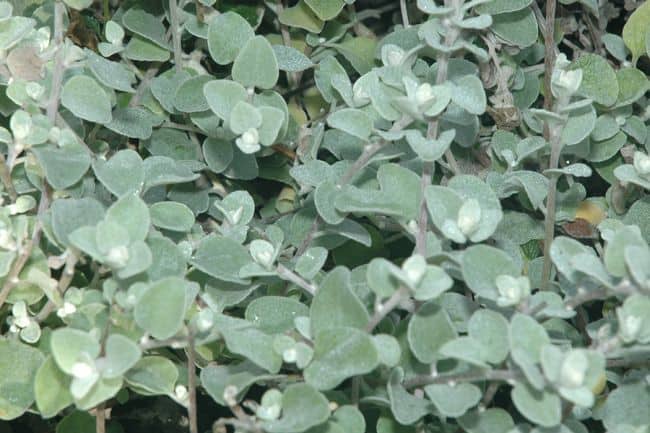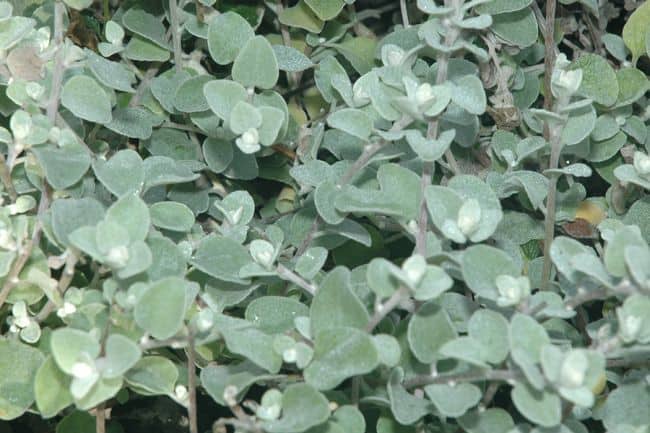 Image Credit: socalbutterflies
An annual, the 6 foot tall Licorice plant can become a glam feature of your rock garden with its silver shaded foliage. It needs very less water to survive and is perfect for an arid garden.
Final Thoughts
It doesn't matter if you live in an arid or dry region. You can always create a verdant spot in your home with these amazing and beautiful drought tolerant plants that can survive harsh conditions. These need less water to grow well. Do pick the ones that you think can enhance your outdoors without you having to worry about watering them.
We are sorry that this information was not useful for you.
Tell us how we can improve.