21 Best Crops to Grow In A Survival Garden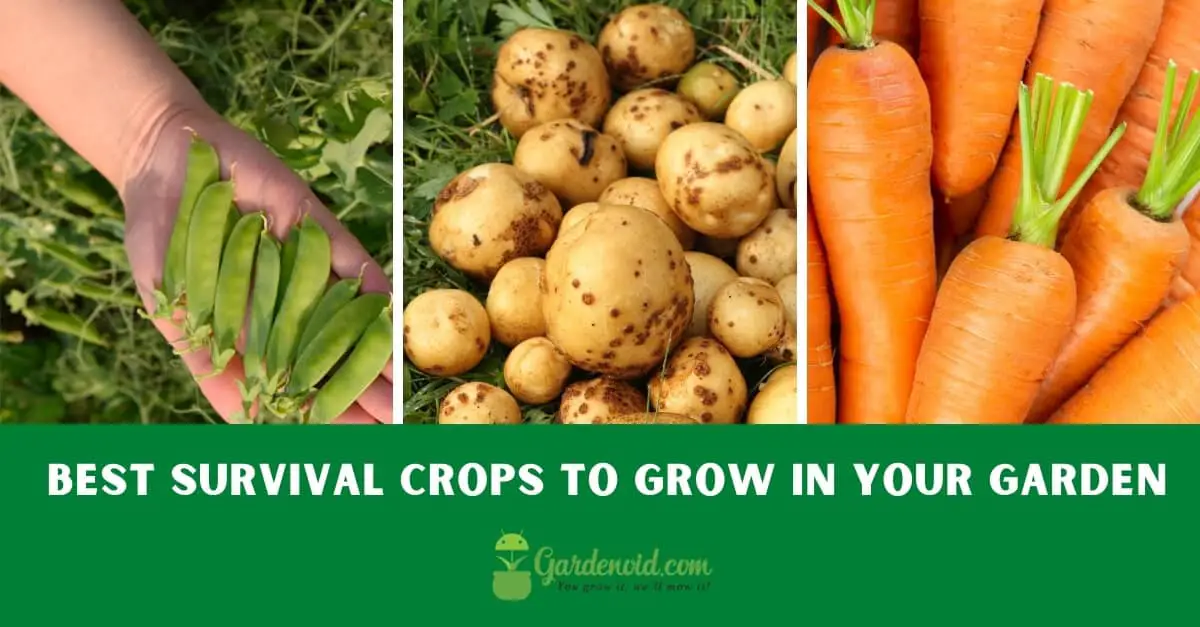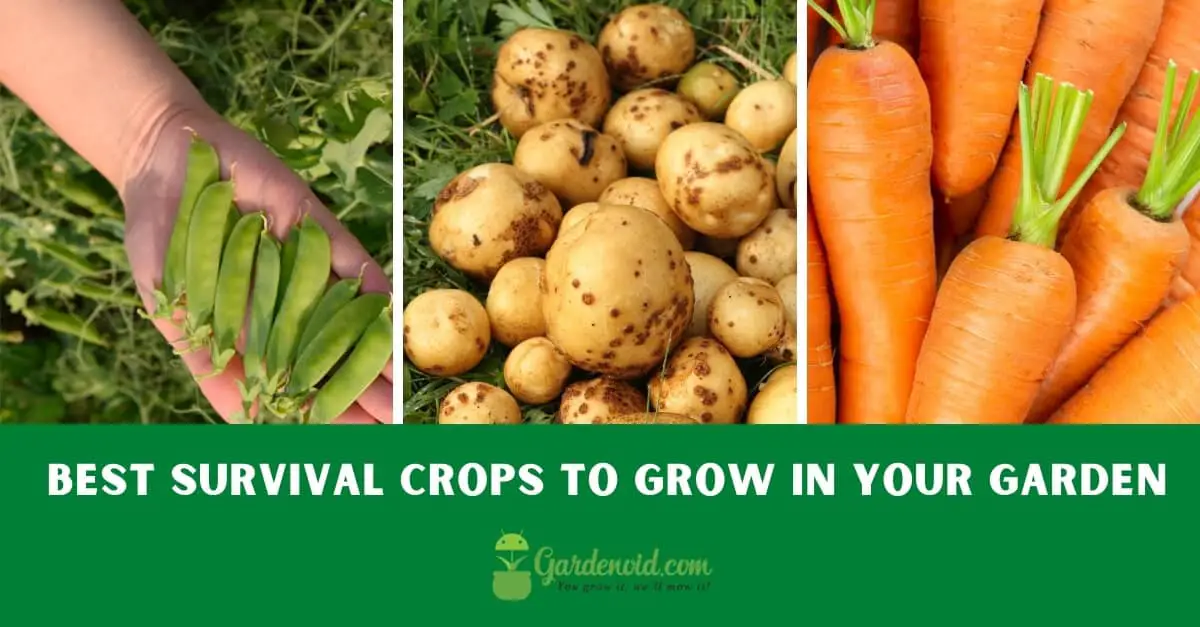 Are you thinking of the best survival crops to grow in preparation for a potential disaster scenario? We've got you covered. This article will talk about the different survival garden crops that can help you and your loved ones to survive in case there is a shortage of food in your local market. The good news is that most of these crops are easy to grow.
What is Survival Gardening?
A survival garden refers to the type of garden that's designed to provide you with enough supply of crops to help you and your family to survive by relying on the garden alone.
No one can predict what will happen in the future. We will never know when a tragedy would strike, and the government will prevent us from going out. And what happens if people start panic buying and groceries will run out of supply? This is when a survival garden comes in handy.
How to Start a Survival Garden?
First, look for a suitable location to grow your plants. Remember that vegetables would require enough sunlight in order to thrive. So look for a spot where your plants can receive plenty of light from the sun.
After preparing the site for your garden, think of the plants to grow. It is best to start small by growing a few vegetables that you and your family would love to eat. You can gradually add more vegetables to it as your garden grows.
Challenges to Consider When Growing a Survival Garden
Just like with starting any type of garden, there are challenges that you could encounter when starting a survival garden. Here are some of them:
1. Not Enough Water Supply
Plants need water to grow. So if you live in an area that does not have a reliable water supply, then this can be a real challenge. The solution is to choose those crops that don't need plenty of water to survive.
2. Limited Resources
It's important that you plan your survival garden well and purchase the necessary supplies ahead of time. Make sure you establish your garden as early as possible. Don't wait for the time to come when you can no longer go out of your house to buy garden supplies.
3. Pests and Diseases
You need to make sure that your survival garden plants are protected from possible attacks of pests and diseases. There are natural methods to address these challenges. You can also use insecticides that are not harmful to the plants.
Best Survival Crops : 21 Best Foods to Grow for Survival
1. Barley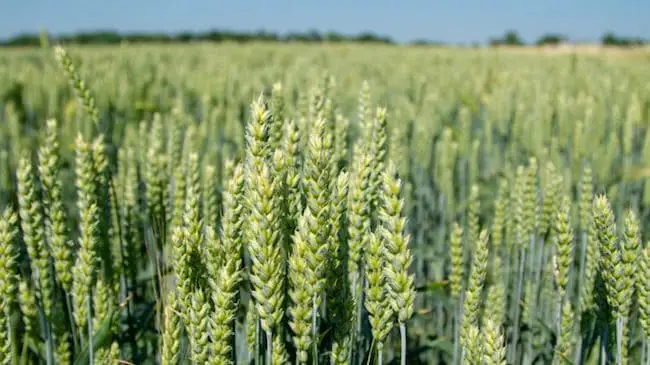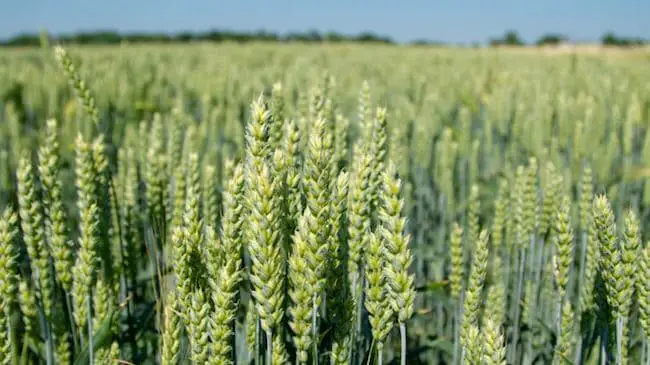 Image Credit: Earth.com
Barley has many uses, which is why it's one of the best survival crops to grow. It can be made into flour or feed to your livestock. And if you are craving for some beer, you can make one using barley. This versatile plant is also nutritious and has high levels of dietary fiber.
2. Beans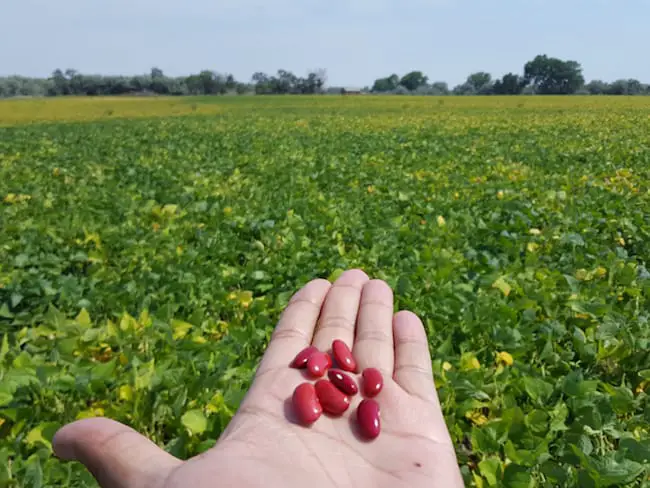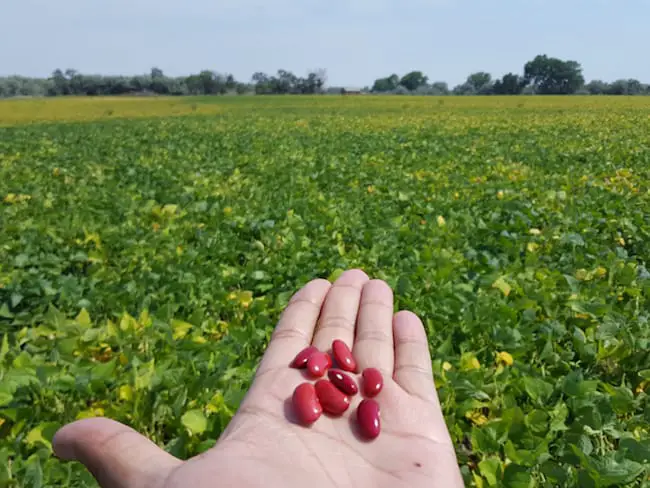 Image Credit: Crops.org
There is a wide variety of beans that you can grow and all of them are very useful for survival. They are loaded with protein, B vitamins, and several other important vitamins and minerals. You can grow a selection of pole beans, adzuki beans and bush beans, or any variety of your choice.
3. Beets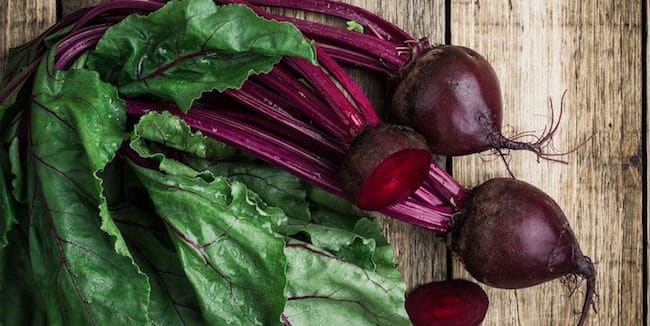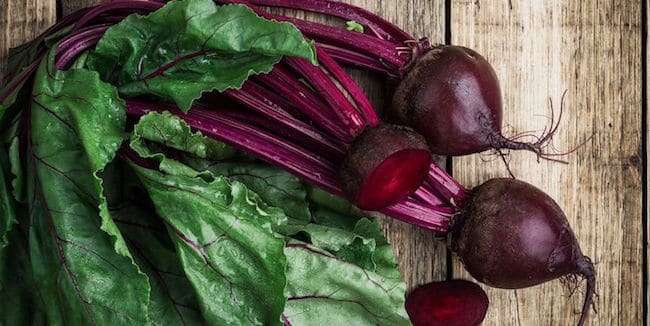 Image Credit: Good Housekeeping
Beets are among those survival garden crops that are packed with vitamins. Depending on the variety, this vegetable can be cooked in both savory and sweet dishes. Since they are edible, you don't even have to cook them. Thus, it's a great ingredient for salads.
4. Berries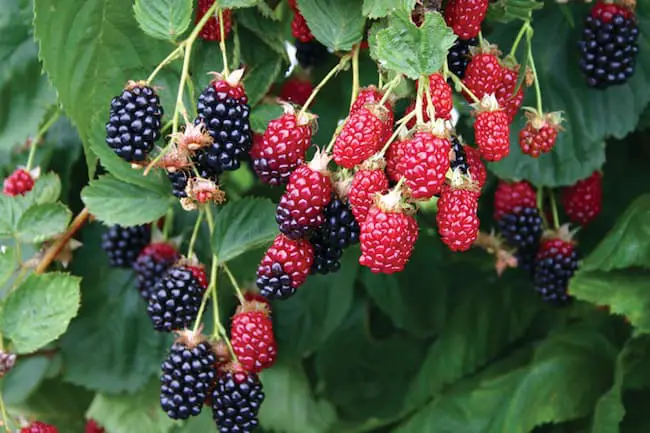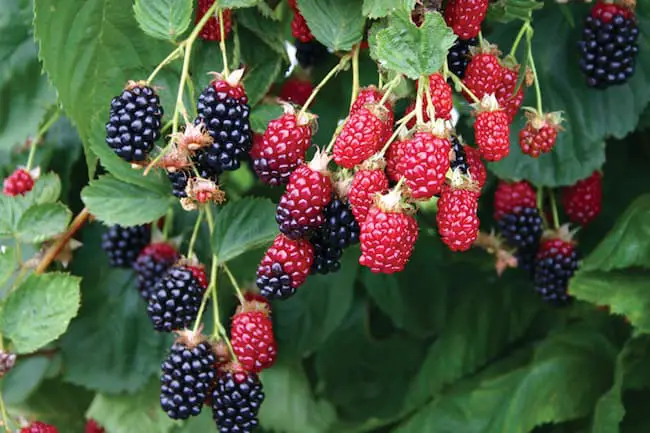 Image Credit: my3bees
If you find yourself craving for sweets but can't go to the groceries, simply go to your garden and pick up some berries. Aside from strawberries, you can also have some blueberries, cranberries, or raspberries in your garden. All these berries can be made into delicious desserts and smoothies.
5. Broccoli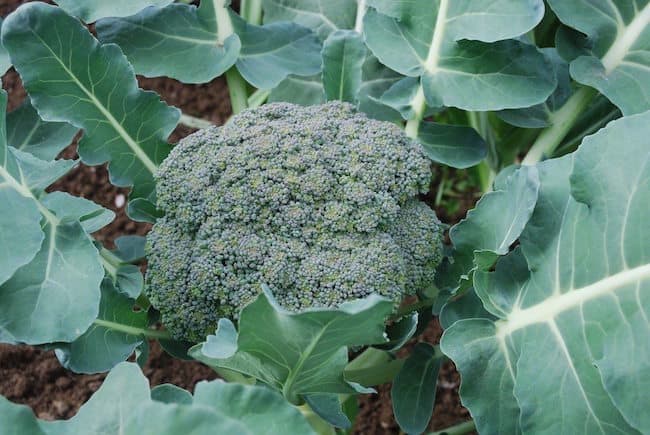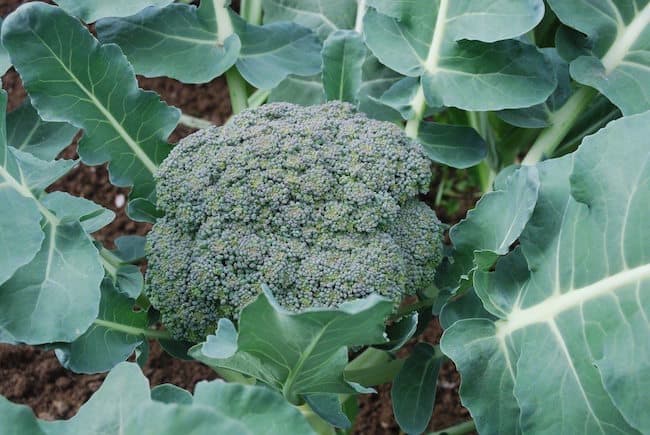 Image Credit: Gardening Know How
Although not a lot of people are big fans of broccoli, these crops are loaded with nutrients, which is why they are some of the best crops to grow in a survival garden. These veggies are packed with proteins, as well as Vitamins A and K. It will give you and your family the energy to survive any form of tragedy.
6. Cabbage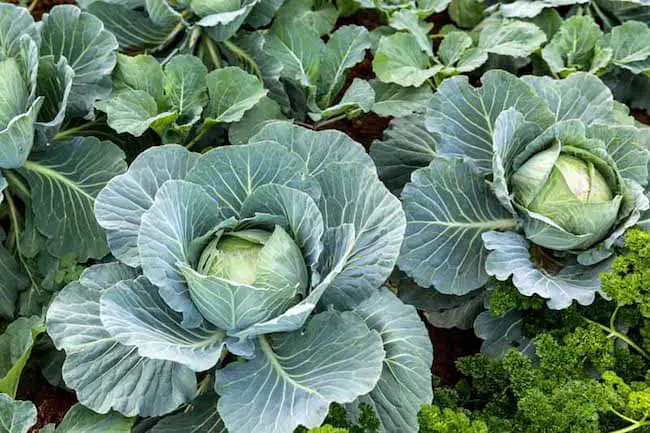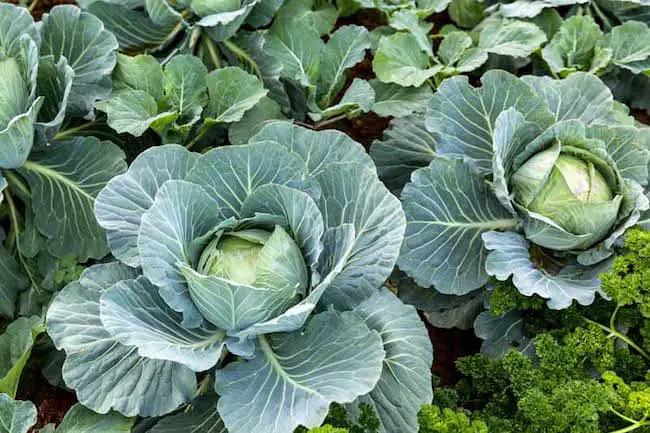 Image Credit: Gardener's Path
Cabbage is a great survival crop because you can cook it into various recipes. You can even make it into fermented foods, such as kimchi and sauerkraut. These foods will last for a long time and you can add them into sandwiches, soups, casseroles, etc.
7. Carrots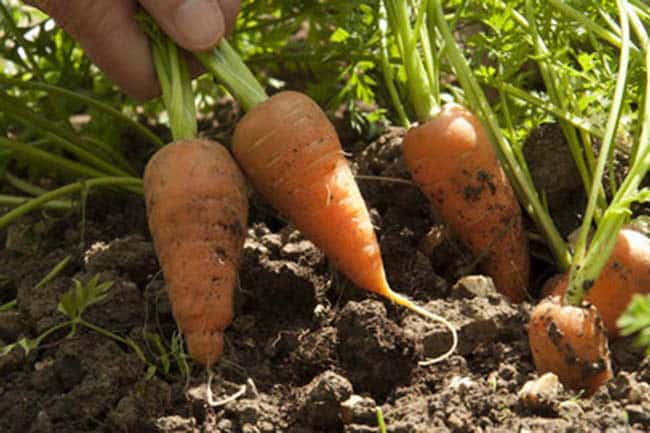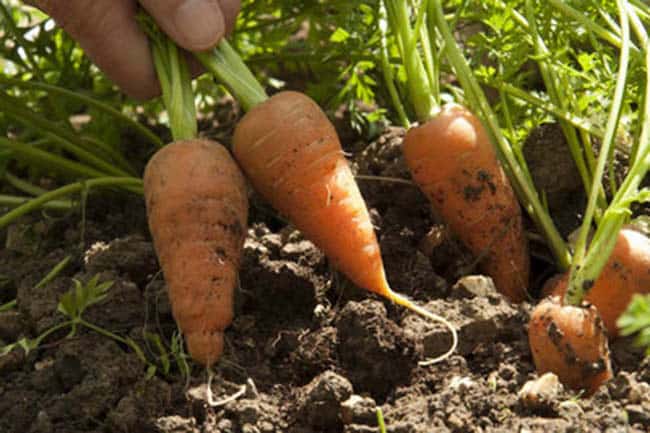 Image Credit: School Gardening
The best survival garden includes carrots. Its sweet and crunchy taste makes it a popular ingredient in various recipes. Furthermore, carrots are loaded with antioxidants, as well as a number of minerals and nutrients that will keep you stay healthy and strong.
8. Corn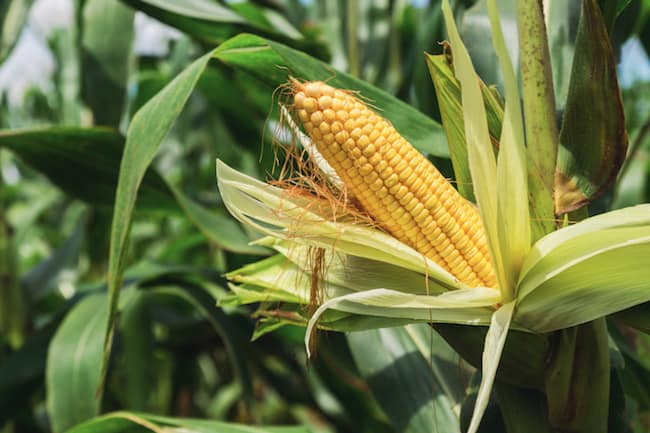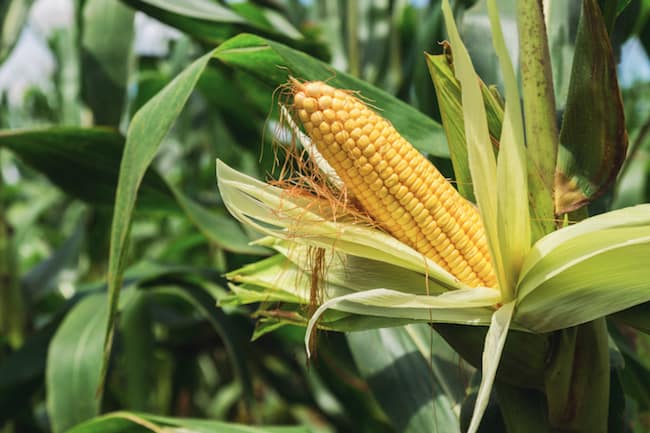 Image Credit: Outdoor Revival
Corn is great to have in your survival garden, although it might be a bit challenging to grow in an apartment setting. But if you have enough space in your yard to come up with a garden, you should include corn in it. Aside from cooking into various recipes, corn can also be made into flour.
9. Cucumbers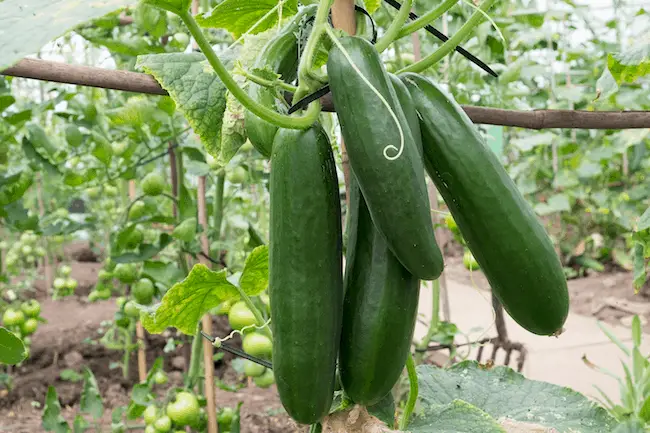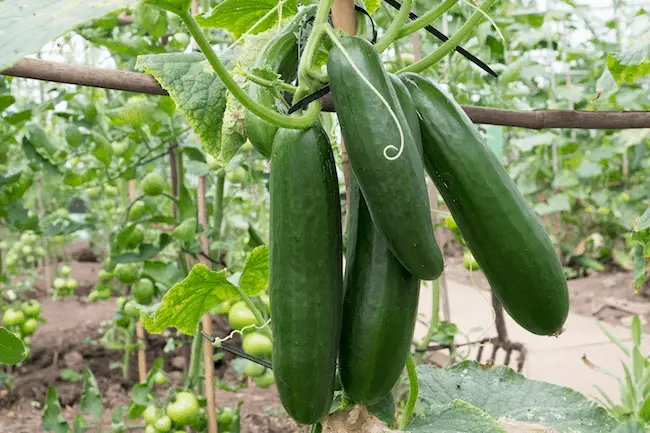 Image Credit: TIU Garden
If you are fond of salads and pickles, then don't forget the cucumber. These vegetables provide a good amount of nutrients, and they are among those survival crops that are the easiest to grow.
Here are the best cucumber varieties that you can grow in your survival garden.
10. Garlic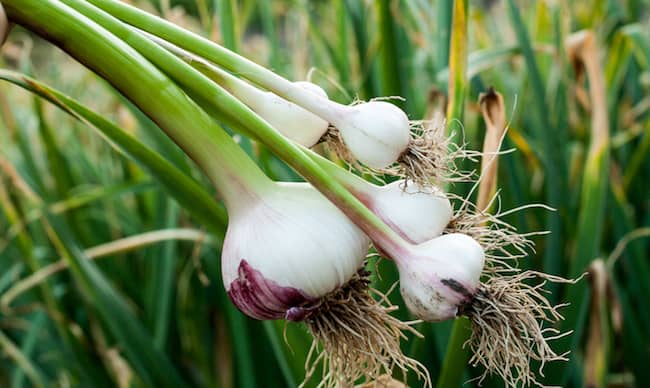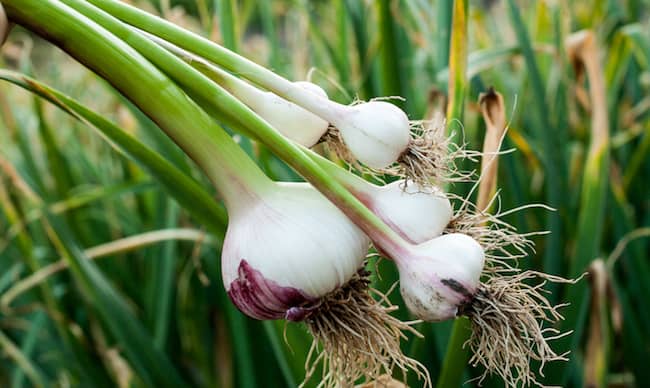 Image Credit: Thompson Morgan
Garlic gives flavor to your meals. Therefore, you should make sure to include this in your survival garden. Once harvested, you can dry them out and keep in storage as part of your survival supplies.
11. Kale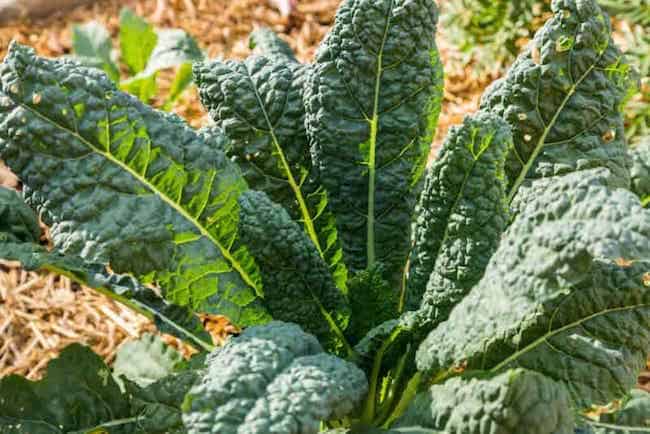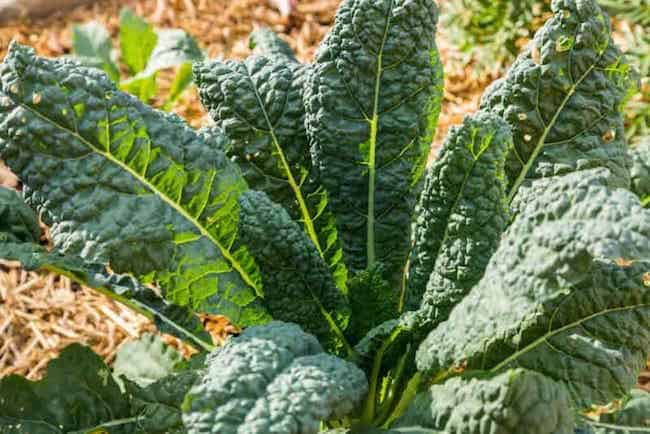 Image Credit: Harvest To Table
Kale is one of those crops that are very cold tolerant so they are perfect for those who live in places with cold climate. This vegetable is very versatile and you can cook it into various meals. It's also a great side dish to go with your meals.
12. Lentils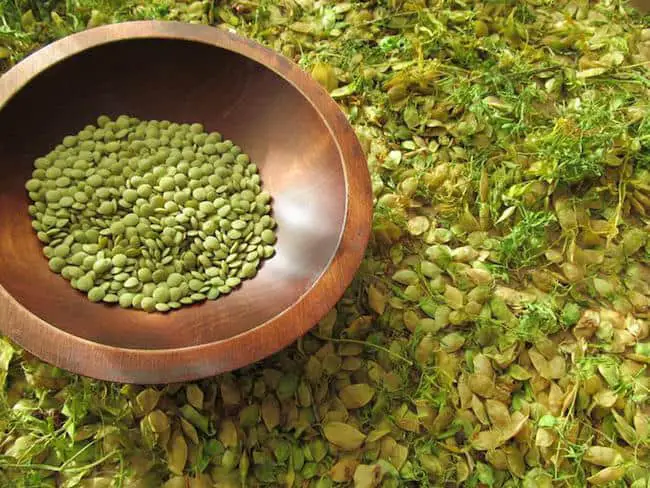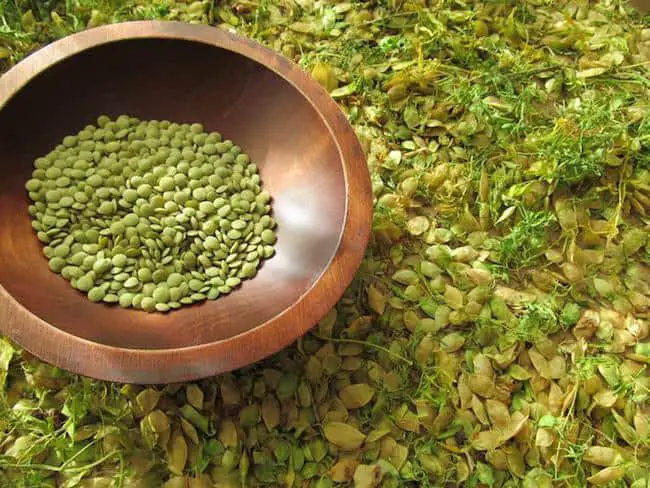 Image Credit: Permies
Each serving of lentils contains 18 g of protein, making it a great plant to grow for survival. This legume is among the healthiest food sources in the world and can be easily cooked into delicious meals. You can add cooked lentils in salads or pair it with curries. They can absorb flavors well so you can be sure that everyone in the family will love it.
13. Melons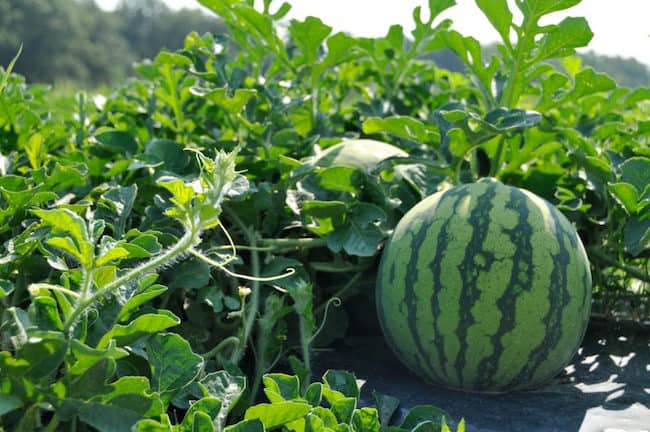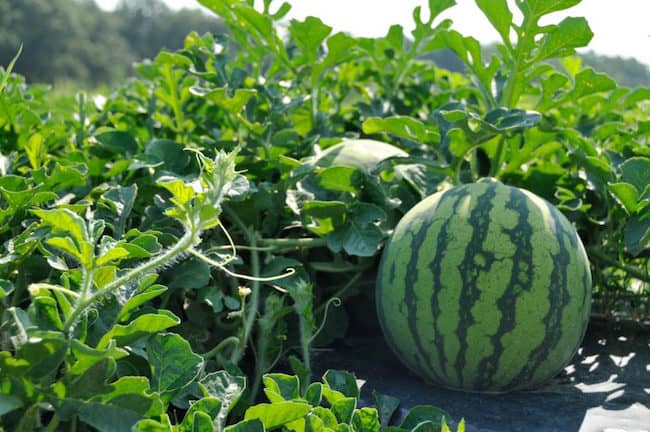 Image Credit: Vegetable Growers News
While most of the survival garden crops usually consist of vegetables, you can grow some fruits too. Melons are the perfect fruit to grow in your garden for survival. They thrive well during late spring until early fall. Aside from watermelons, you can also grow cantaloupes and honeydews.
14. Onions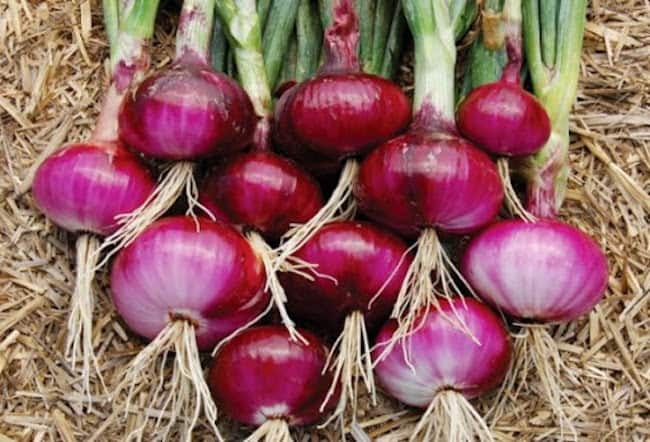 Image Credit: Oxfarm
Just like garlic, onions add flavor to almost every meal. So if you want to be able to cook delicious meals while trying to survive, you should grow some onions in your garden. What's more, onions are easy to grow. They also last longer without getting perished so you can store plenty of them and eat at a later date.
15. Peas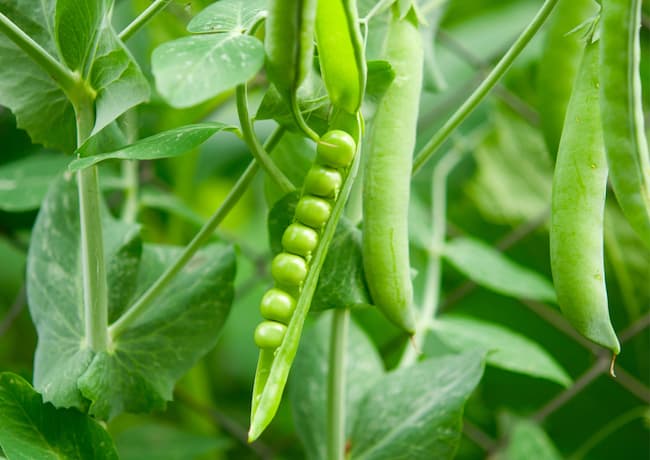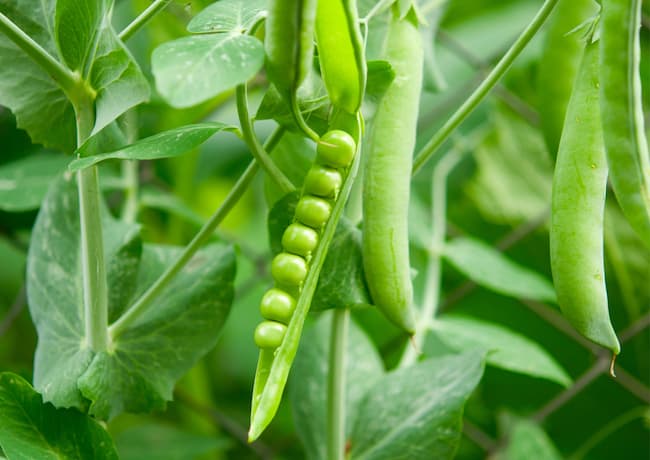 Image Credit: isaaa.org
There are different varieties of peas and all of them are great for survival gardening. When dried, the peas can be stored for future consumption. If you're growing sugar snap peas or snow peas, you can put them in the freezer and be added into salads later. Just like with lentils and beans, peas are also loaded with proteins.
16. Peppers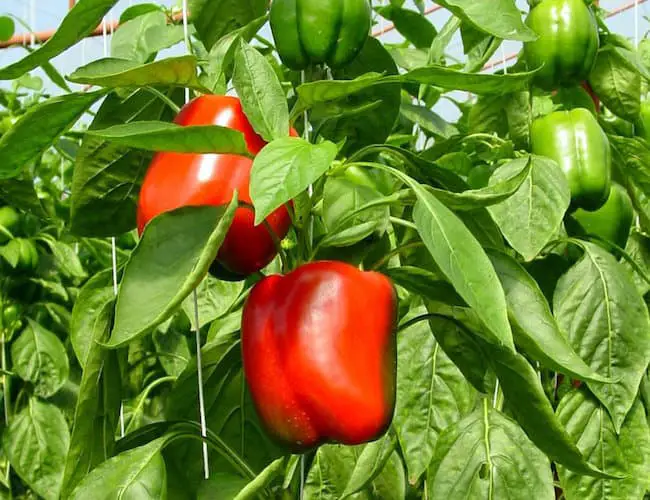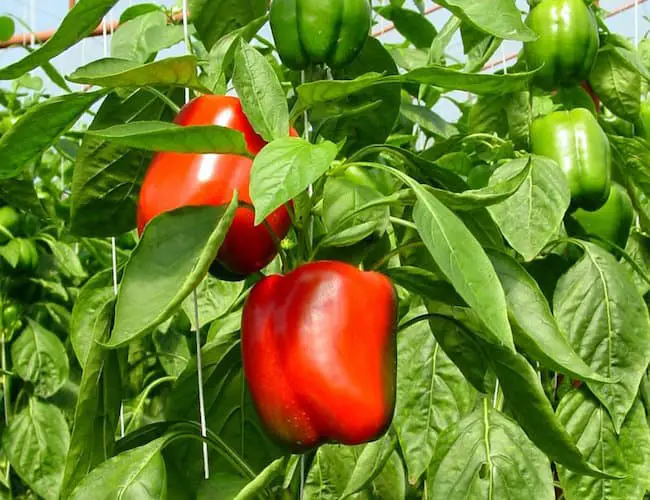 Image Credit: World Crops
Peppers are also among those crops that give flavor to your meals. You can season them in stews and other recipes. If you're someone who loves spicy hot meals, then the peppers should definitely be included in your survival garden. You can dry them and make into powder or slice the bell peppers and add them into salads!
17. Potatoes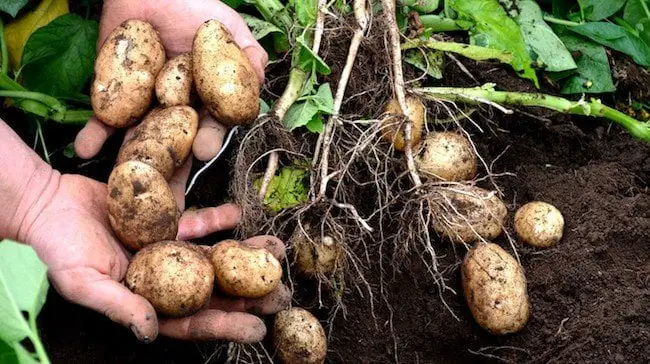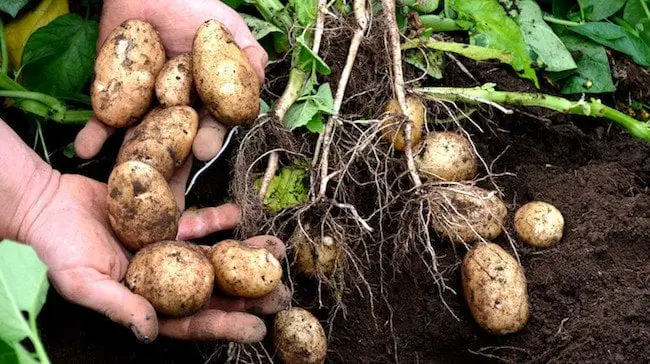 Image Credit: syngenta
Potatoes are delicious and filling. They are guaranteed to help you survive in times of famine. The starchy root crop can be made into several delicious recipes. Aside from its great taste, it's also packed with Vitamin B6 and potassium.
18. Spinach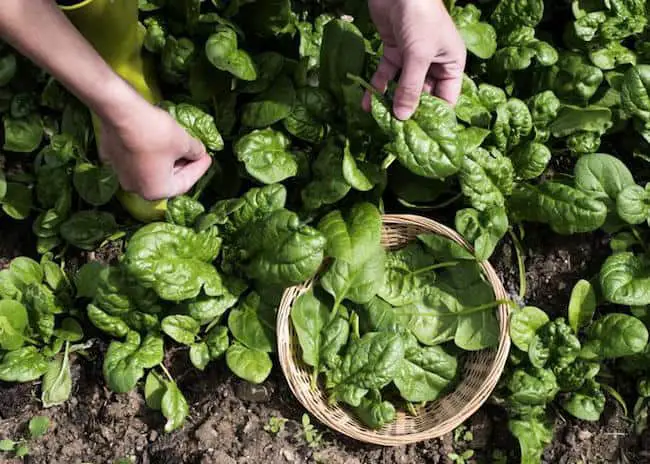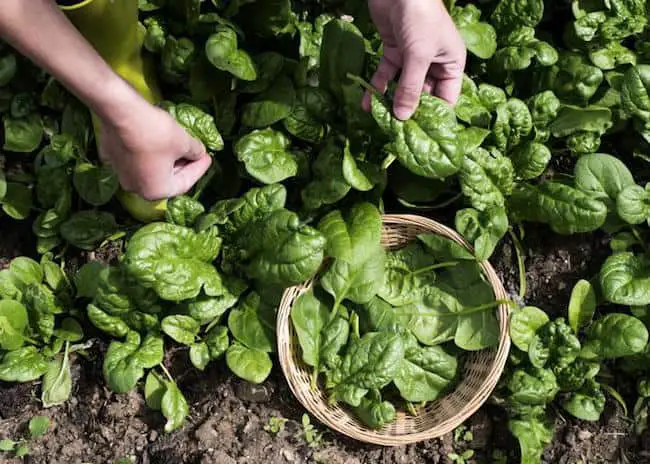 Image Credit: Almanac
When it comes to vegetables that are loaded with nutrients, spinach definitely tops the list. Just like kale and other green leafy veggies, spinach is packed with vitamins and minerals, which is exactly what you need in order to survive any kind of tragedy.
19. Sweet Potatoes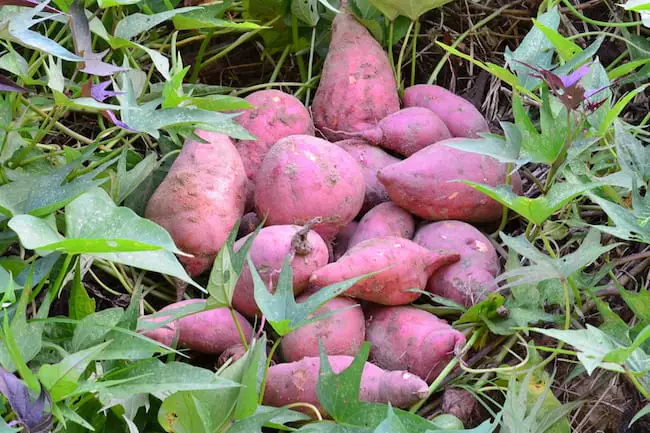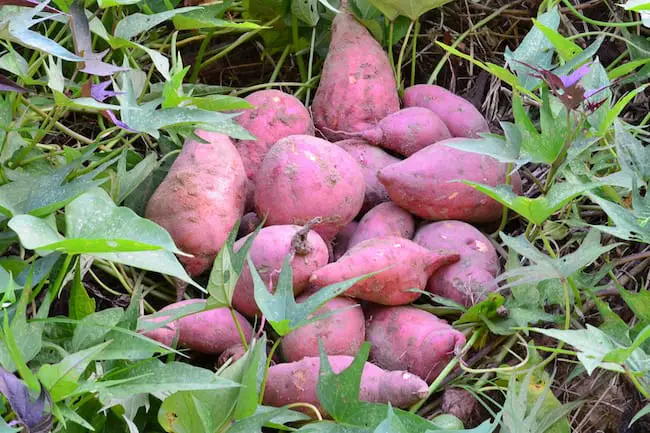 Image Credit: This is My Garden
Aside from growing regular potatoes, you should also consider growing sweet potatoes. In fact, sweet potatoes are said to be more delicious than the average potatoes. They have a truly great flavor, and you can cook them into savory meals and desserts.
20. Tomatoes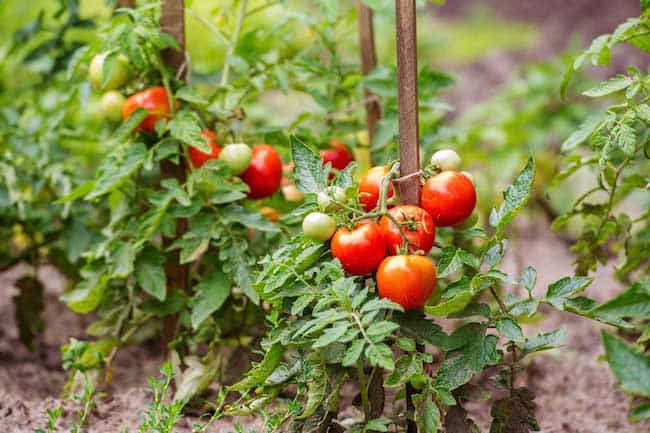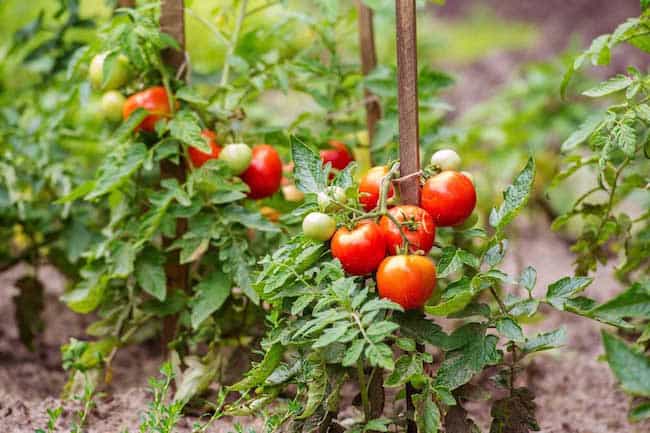 Image Credit: Bonnie Plants
Tomatoes can be made into stews, soups, salads, and pasta sauces. So having them in your garden means you can enjoy lots of delicious meals. These crops are heavy producers and are easy to grow as well. They taste great and you can choose to preserve them for future consumption.
21. Zucchini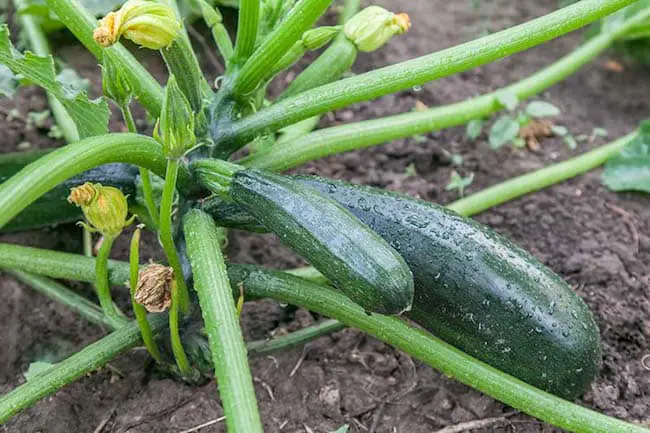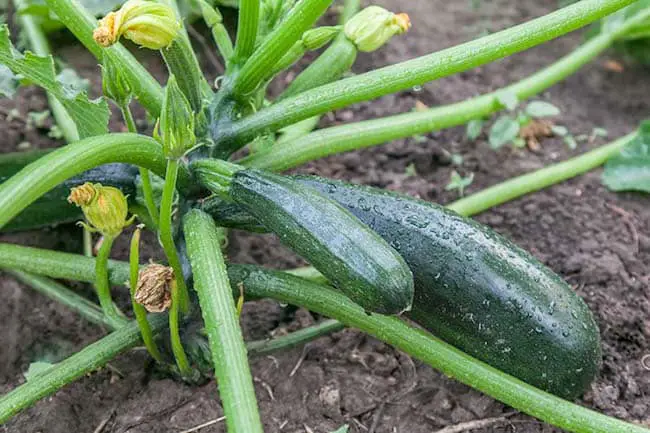 Image Credit: Gardener's Path
When it comes to the best foods to grow for survival, zucchini is truly the best. This vegetable is rich in essential nutrients and can be easily added into delicious meals. It's also very effortless to grow because it doesn't require lots of maintenance.
Final Thoughts
If you're thinking of building a survival garden at home, but you're not sure which plants to grow, this list of the best survival crops should get you covered. Sure, it requires a lot of heavy workload from the start.
But with patience and perseverance, you should be able to accomplish your goals of building a survival garden that will help you and your loved ones survive when food crisis strikes.
We are sorry that this information was not useful for you.
Tell us how we can improve.